Bitcoin Cash rose by $1,000 in just one hour this morning at 6am London time, from around $1,780 to a brief all-time high of $2,799, overtaking ethereum and gaining nearly half of bitcoin's market cap.
However, the currency fell in the next five hours to a low of $1,150 at around 11 am, before somewhat recovering to around $1,800, currently trading in a very volatile manner at around $1,400 to $1,500.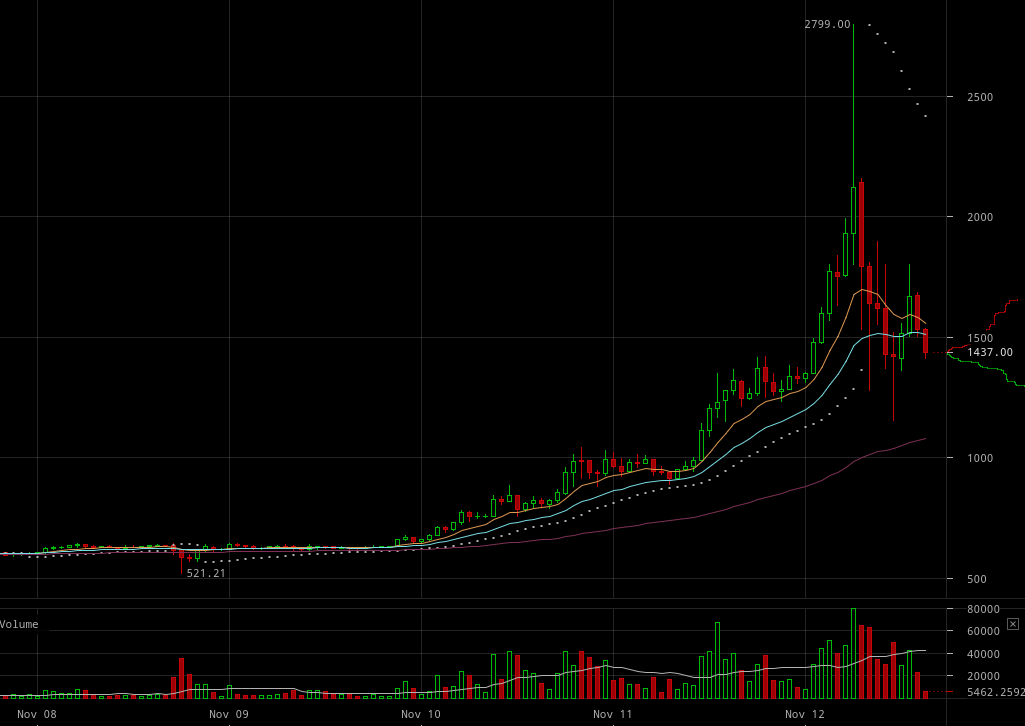 It is the first public blockchain based digital currency to overtake ethereum in market cap, with it rising to a high of $47 billion, just under half that of bitcoin. A first for any digital currency.
While eth has been stuck at $300 for weeks if not months, Bitcoin Cash has quickly risen, more than tripling at current trading price, and increasing 5x to its all time high.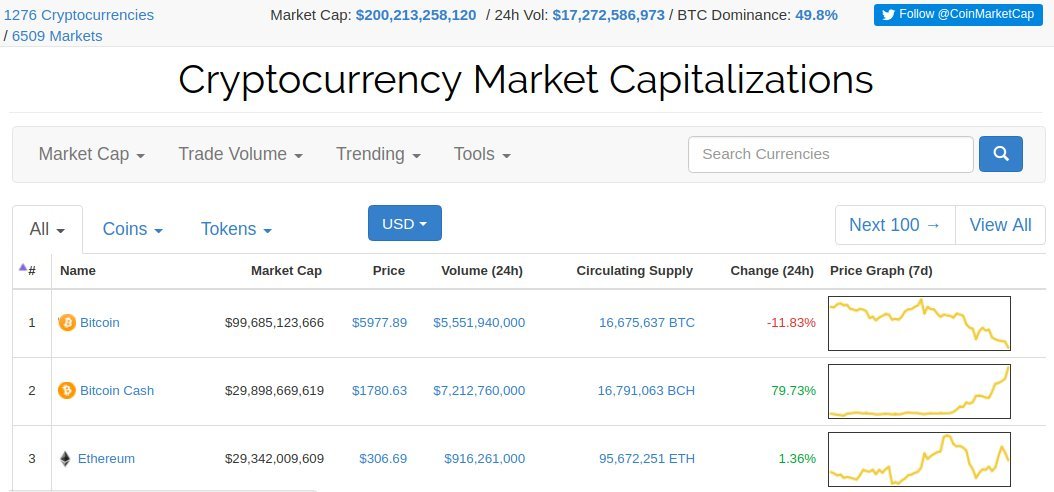 There are speculations Roger Ver, a very early bitcoin adopter and strong supporter of Bitcoin Cash, is moving thousands of bitcoins to convert his BTC to BCH.
That might have contributed to the incredible rise of $1,000 at 6 am, but the currency is clearly finding wide support, with some 170,000 bitcoin transactions stuck and waiting to move.
The bitcoin network is currently running at an incredible level of 27 transactions per second, when it can only handle around 3 tx/s.
Much of it may be bitcoiners moving over to Bitcoin Cash, which has no congestion, almost no fees, is usable for commerce, and supports instant transactions.
This is the first time that a free market vote for which of the forked digital currencies to support is being held in this sort of situation.
Bitcoin has never previously found itself in a comparable circumstance, therefore all bets are off, with many stating Bitcoin Cash is the bitcoin they started working on back in 2010 or 2013.
If it does manage to overtake bitcoin, and thus be known as just bitcoin, that would be an historic day when public blockchains show their full power and their inherent, free market based, decentralized nature.