Ethereum rose today nearly 10% to $330 from around $300 as the currency seemingly started moving, at least a little bit, shifting away from 300.
Its trading volumes, however, are slightly down, falling to just above $1 billion in the past 24 hours from around $1.5 billion the days before.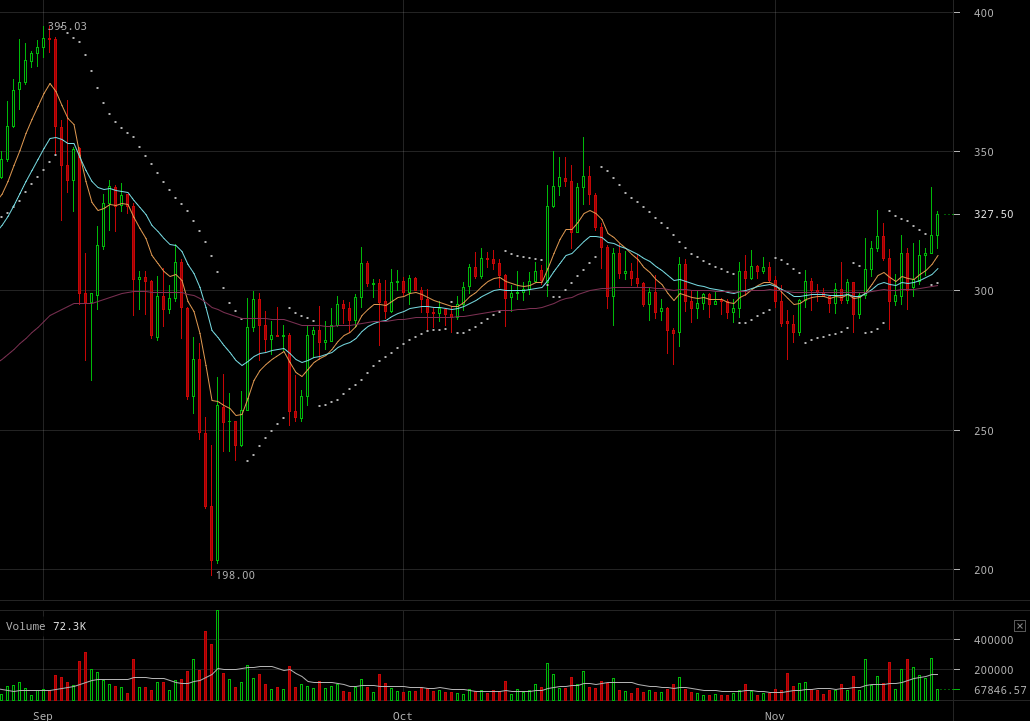 The movement seems to be still within the range of that all encompassing 300, with the currency previously rising to it before returning back to the Spartans.
That's where it has stayed for now months, with some jokingly calling it a stablecoin as it has seen some of the lowest volatility levels in this space.
That might be because attention has mainly focused on bitcoin and its many forks, at a time when the oldest digital currency has attracted considerable attention from individuals and institutional investors alike.
While in ethereum, there hasn't been much headline recent development, but underneath, the platform and its ecosystem continues to grow.
Ethereum's blockchain currently handles the highest level of transactions of any major digital currency, processing at times nearly double the amount of transactions the bitcoin network can processes.
Moreover, it does so at sub-penny fees, without any congestion or delays, allowing for seamless value transfers anywhere in the world within seconds at almost no cost.
That suggests its network effects are continuing to increase at a time when the many projects launched on the platform quietly work on refining their systems, so building a base and its foundations.
Price, however, isn't reacting because the currency appears to be going through some consolidation, and perhaps accumulation, so retaining very strong support at 300.
But how long that stability and quite period will continue remains to be seen, with the smart contracts based platform so seemingly continuing to expand quietly in the background, giving the stage to bitcoin and bitcoin cash while, presumably, waiting for its turn.