Bitcoin's biggest online wallet, blockchain.info, which recently added ethereum, is now to add full support for Bitcoin Cash following its astonishing rise recently to a high of near $3,000 before settling at around $1,000.
"Market demand for Bitcoin Cash has proven strong and, in our view, it's likely here to stay," the company said, before adding:
"We plan to offer full support for Bitcoin Cash before the end of year on web with support across all our platforms before the end of Q1 2018."
They are also working on implementing segregated witnesses (segwit) support, but that may take quite some time as the company says:
"This will be a major and complex update to some of the most sensitive parts of our codebase, across a wide variety of platforms and devices, affecting billions in user transactions with potentially significant privacy implications."
Bitwala, which runs a debit card and allows you to pay bills in bitcoin, stated they are to also add support for bitcoin cash:
"Been waiting to use BCH to topup your Bitwala card or send money? Stay tuned for more info about how to recover, store and pay with Bitcoin Cash at Bitwala."
While a large bitcoin miner, BTCC, which used to be a staunch small block supporter, has now added Bitcoin Cash mining.

It remains to be seen whether they will add the currency to their exchange for trading too, which might now appear likely considering the added liquidity their miners would probably want.
With this spat of new announcements suggesting BCH's adoption and infrastructure is growing, but its price has fallen today as bitcoin seemingly races to a new all-time high.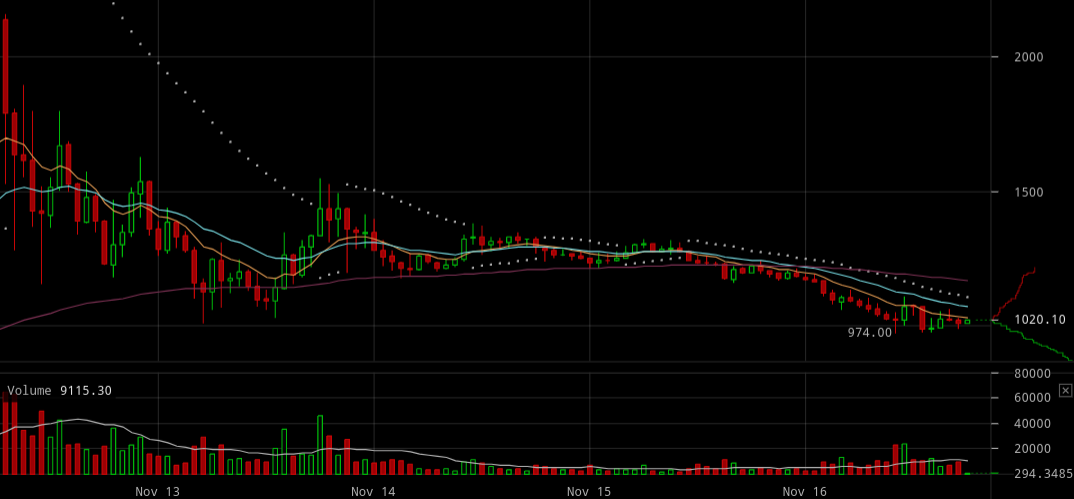 As we reported previously, the Bitcoin Investment Trust is selling their investor's bitcoin cash and buying bitcoin with the proceeds.
Something which might explain, at least in part, the sudden bullish run in bitcoin, while bitcoin cash hangs around $1,000.