Bitcoin Cash is up nearly $500 since yesterday with the currency rising from around $860 to $1,340 at the time of writing.
While its trading volumes remain above $3 billion with much of it in South Korea and against the BTC trading pair, with the dollar following in third place.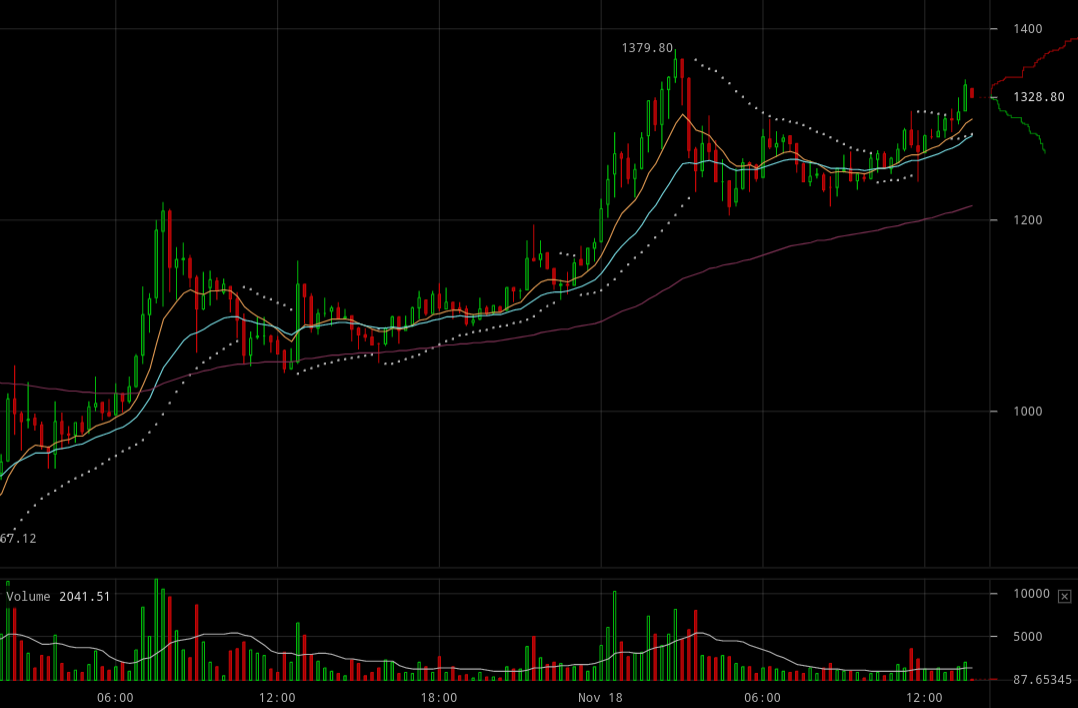 Sentiment appears to have turned bullish after bitcoin failed to overtake $8,000 and as the adoption of Bitcoin Cash seemingly continuing to rise.
Wirex, a wallet and debit car provider, stated they are to support bitcoin cash, with full integration expected sometime soon.
Roger Ver, a very early bitcoin adopter who now strongly supports bitcoin cash, has taken out an ad spot in some 150 radios in America promoting bitcoin cash.
He did the same for bitcoin during its very difficult times back in 2012, but the ad says that bitcoin has now been taken over by big bank patsies, so he is advertising Bitcoin Cash which he says is the real bitcoin.
The third in this newsround is Vinny Lingham from Shark Tank South Africa who said "Bitcoin Cash should hit $3k this year, based upon what I'm seeing."
He justifies that by the fact that it nearly hit $3,000 already, so he says it "should" triple again in just weeks. Maybe, but at least he didn't threaten to eat any unsavory human parts if it doesn't, something of a trend in btc.
It is probable that plenty of bchers would be happy to see the currency return to $1,300, a level it has stayed more than any other since November 10.
That's because it shows it has resilience and staying power. Suggesting it is here to stay and perhaps even go places. If that place is indeed $3,000, then it would be quite an incredible phenomena as it would be standing at half of btc's market cap.
That might by itself lead to a domino effect, especially because BCH has one advantage, the merchants. They saved bitcoin in 2014 when it nearly sunk. They might save BCH too, and much more than that, if they decide to come play again. Not least because it can now be said the network is ready, or at least at the early stages of it.