An intentional bitcoin chain-split fork, which changed Proof of Work (PoW) so that it can be mined with GPU, instantly rose to a market cap of more than $6 billion, taking fifth position among all digital currencies, with trading volumes standing at around $170 million in the past 24 hours.

The project firstly took a snapshot of all bitcoin accounts on or around October 25th, but the chain-split didn't happen until later, after 100,000 BTG was pre-mined.
The actual chain-split fork therefore occurred on the 12th of November at block 499,407 when all bitcoin holders were given an equal amount of BTG.
According to the project, there was a "a massive and concerted attack" at the time of launch, but no detail is provided as to the nature of this attack.
We asked a number of individuals from the project, including the pseudoanonymous lead developer h4x3rotab, and a PR manager who goes by the name of Mental Nomad, but neither responded to our question regarding the nature of this "massive attack."
The project has been mired in problems since it came to some public attention with a launch and non launch on October 25th.
There was a theft of $3.2 million just recently from a Bitcoin Gold wallet, while, seemingly unrelated, the Bitcoin Gold node software had an unknown file inserted, according to the project.
"Please be aware that for approximately 36 hours, a link on our Download page and the file downloads on our Github release page have been serving a suspicious file of unknown origin.
Until we know otherwise, all users should presume this file was created with malicious intent – to steal cryptocurrencies and/or user information," the project says before providing some more detail of how it happened:
"An unknown party gained access to the Github repository and replaced the compiled Windows file with a different one. Until the file can be closely analyzed, we do not know what the intent was. We know that the file does not immediately trigger antivirus/trojan warnings. The Linux file was not changed."
How an unknown party gained access to their Github remains unclear, but the project does seem to disproportionately rely on anonymous or pseudo-anonymous users, such as the lead developer and seemingly the PR manager.
Nonetheless, it has been added to Bitfinex, an exchange that does not allow for fiat withdrawals or deposits and is seemingly turning into an altcoin exchange with the USD pair some suggesting is actually a centrally issued altcoin called USDT.
It has, therefore, reached a high of nearly $500, before settling currently at around $350, not far from the price level bitcoin itself had last year.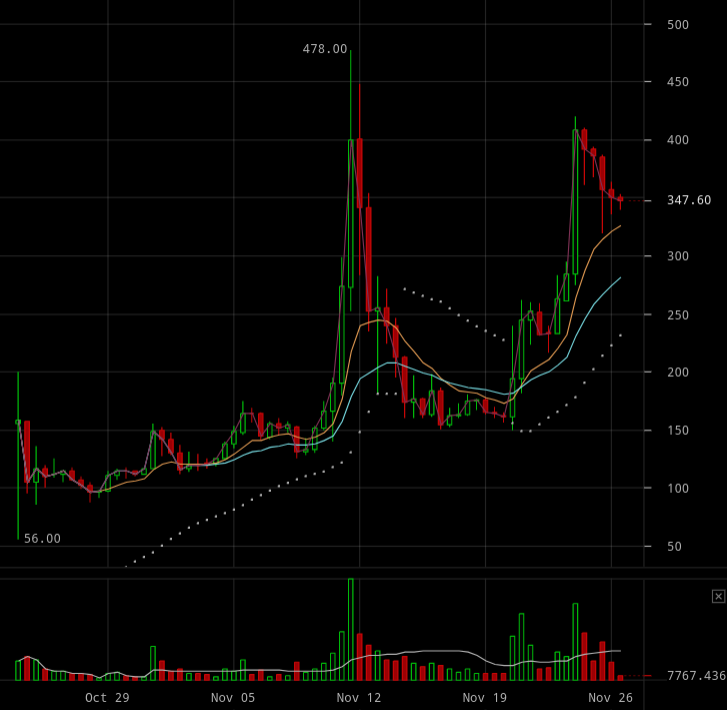 It remains unclear what the appeal of Bitcoin Gold is as its new PoW algorithm will probably transition to ASICs eventually if it becomes profitable for miners to develop such specialized hardware.
Moreover some say it does not appear to have any community support, but its slack channel does have over 8,000 users. However, its subreddit is private for some reason, while a public one seems to barely have 60 subscribers.
In any event, its developers, whoever they are, have raised $35 million in this chain-split fork if they can liquidate their 100,000 pre-mine at current price levels.
Suggesting potentially lucrative opportunities for bitcoin everything chain-split forks, so there may be many more of them in the coming months.
Especially at a time of a booming market when bitcoin has risen to above $9,000 and seems to have no intention of stopping, at least, perhaps, until that big $10,000.