Bitcoin has just reached $10,00o on major western exchanges on an historic November 28th, with the oldest decentralized public blockchain asset gaining another $400 today.
Its trading volumes currently stand at $6 billion, with Bithumb leading for the first time, handling half a billion in the past 24 hours, followed by Bitfinex.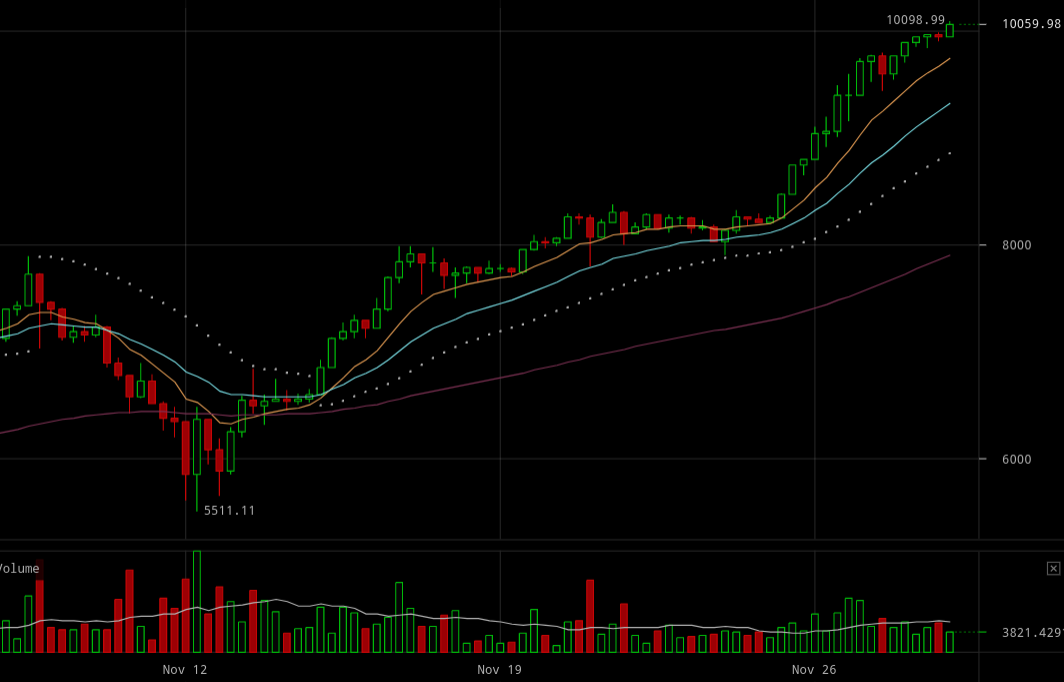 South Korea is leading with an incredible premium of more than $1,000 on Bithumb and Korbit, suggesting far higher levels of demand in the rich East Asian country.
Why such huge level of premium has developed considering arbitrage remains unclear, but there are significant differences between many exchanges, including a near $40 premium between Gdax and Bitfinex.
That's a new development because Bitfinex usually has a premium over other exchanges, rising to as high as $80 at times, indicating that current price movements are not being led by the west, but by South Korea.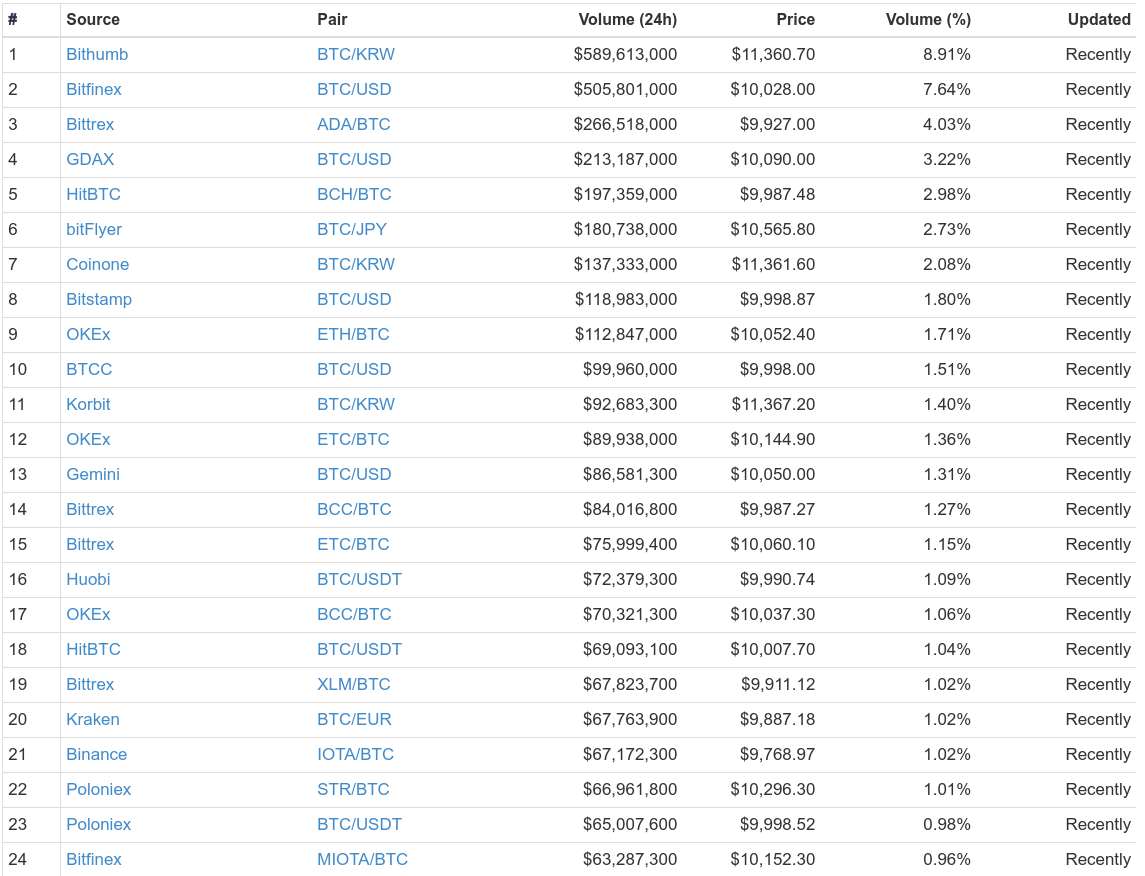 Bitcoin's popularity has soared this year with the asset rising 10x since the beginning of 2017 as it begun to attract mainstream attention, including from bankers.
The ICO phenomena, as well as the rise of ethereum and blockchain, seemingly rubbed off btc as the best known decentralized public blockchain, leading to continued price appreciation.
The August fork to Bitcoin Cash further made it a bit more interesting as free market money was shown in action, with its increased market cap leading to institutional investors stating they can no longer ignore digital currencies.
As such, many of them seem to have moved into this space, with the world's biggest futures platform stating they are to launch bitcoin regulated futures within weeks.
However, concerns have been raised on whether the asset has been rising too fast, too high, in a very short space of time, gaining in some days $1,000 within hours.
But other assets, like stocks and bonds, are at all time high too, suggesting the endless money printing of the past decade might be contributing to continued appreciation of limited assets.