After spending two days at just cents under $10,000, bitcoin went right through it last night, rising by $1,500 in hours to reach a new all time high of $11,485.
Its trading volumes now stand at almost $10 billion during the past 24 hours, a level not seen since the Bitcoin Cash trading frenzy following segwit2x's cancellation.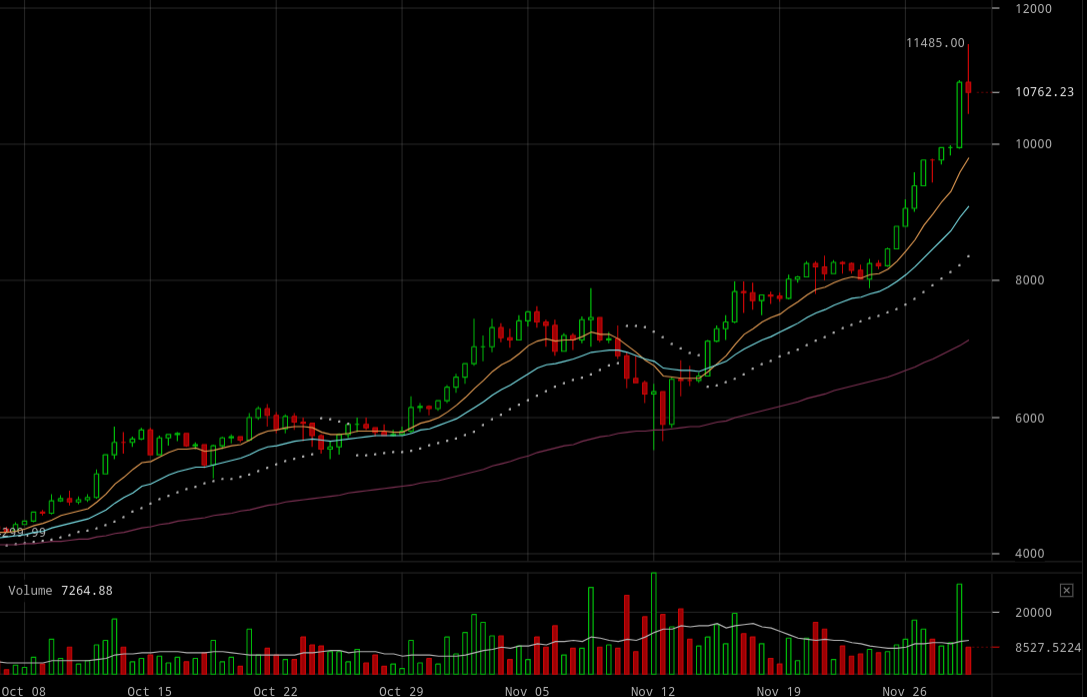 South Korea has an incredible $1,500 premium over the west at the time of writing, with significant premium developing between most exchanges, including between Bitfinex and Gdax.
That most likely suggests the price movement has been way too fast, with market actors unable to catch up as bitcoin keeps on rising by $1,000 daily.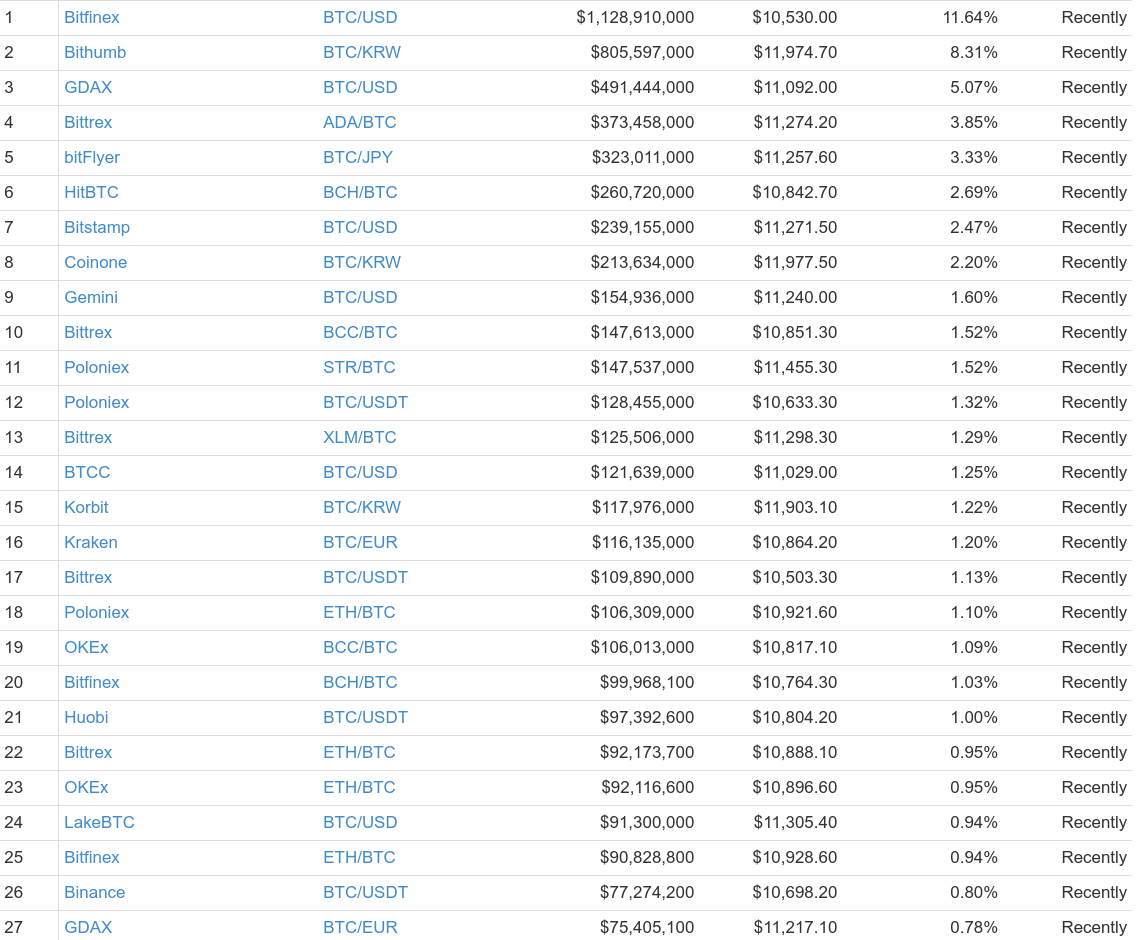 This recent activity has sent bitcoin's market cap to a new high of $190.7 billion, up $40 billion in just days and not far off from that big $200 billion.
With the month of November shown as a straight up vertical line, suggesting almost no one is selling as bulls continue to rule the day.

However, almost everyone expects a crash as such incredible price movements have been seen before, albeit at a far smaller scale, and were always followed by a 70% downwards crash.
But, no one knows whether this time it's different and whether this expectation of a crash in itself suggests that there might not be one, so we'll just have to wait and see.
Yet, one thing that isn't much different is exchanges buckling up under pressure, with Coinbase, of course, temporarily down.
The above problem begun just minutes ago, so we don't quite know why some can not access Coinbase at this time, but it may well be the case their servers simply can't handle demand.
Something which kept being the case during summer, and then when demand lowered in late summer they said they had fixed it. Now that demand has returned it seems they clearly haven't.
The exchange and broker has been growing quite considerably, adding 100,000 users daily, and they have managed fine recently, but are clearly struggling currently, at a time when bitcoin goes up and down $500 in seconds.
That jittery and high volatility suggests peak activity, which most probably will give way to calmer days, but for now, bitcoin has the stage, as the greatest show on earth, continues.