Bitcoin's stupendously fast price rise yesterday, which saw $1,000 price movements in minutes, has led to considerable differences both within western exchanges and between continents.
Bitcoin rose from $11,500 to a new high of $15,800 on Gdax yesterday, up $4,000 in hours on the back of all time high trading volumes, currently standing at $15 billion.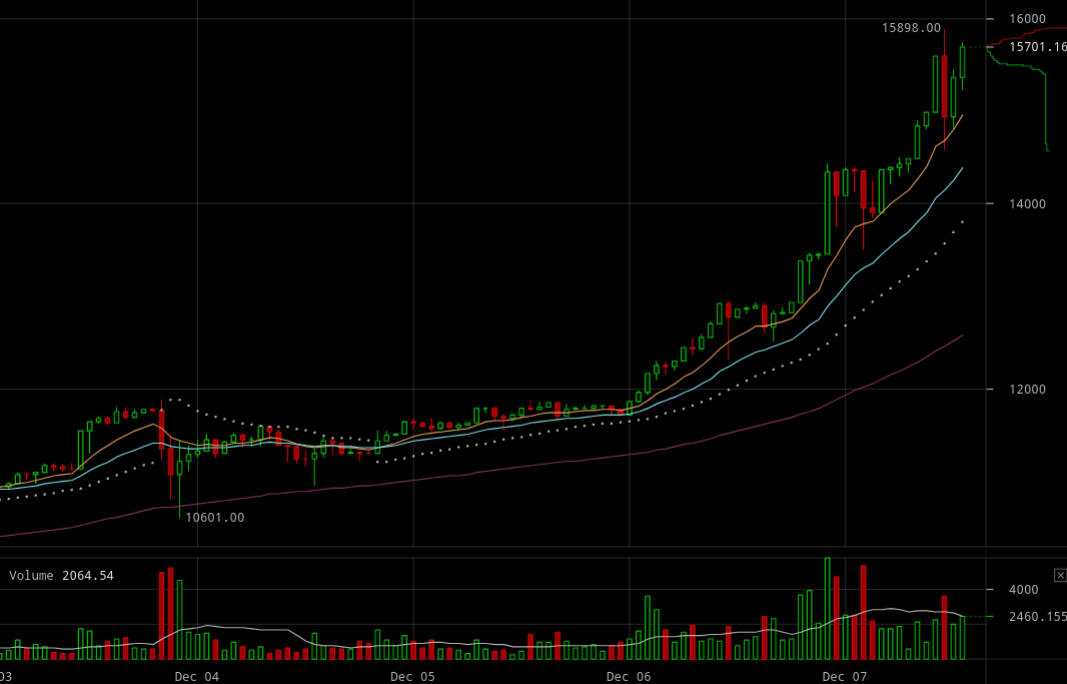 But that fast movement, which added some $50 billion to its market cap, led to significant price differences, or premiums, at levels which we have never seen.
One bitcoin is $1,000 more expensive on Gdax than on Bitfinex, Gemini or even Bitstamp. Which means there's some easy money to be made by buying bitcoin on Bitstamp and selling it on Gdax.
However, instead of that arbitrage closing or reducing the premium, it has increased since yesterday when it first developed to around $500.
Yet that huge difference is still far less than bitcoin's price in the west and in South Korea. One btc on Bithumb costs an incredible $17,800, making it $3,000 more expensive than Bitstamp's bitcoins.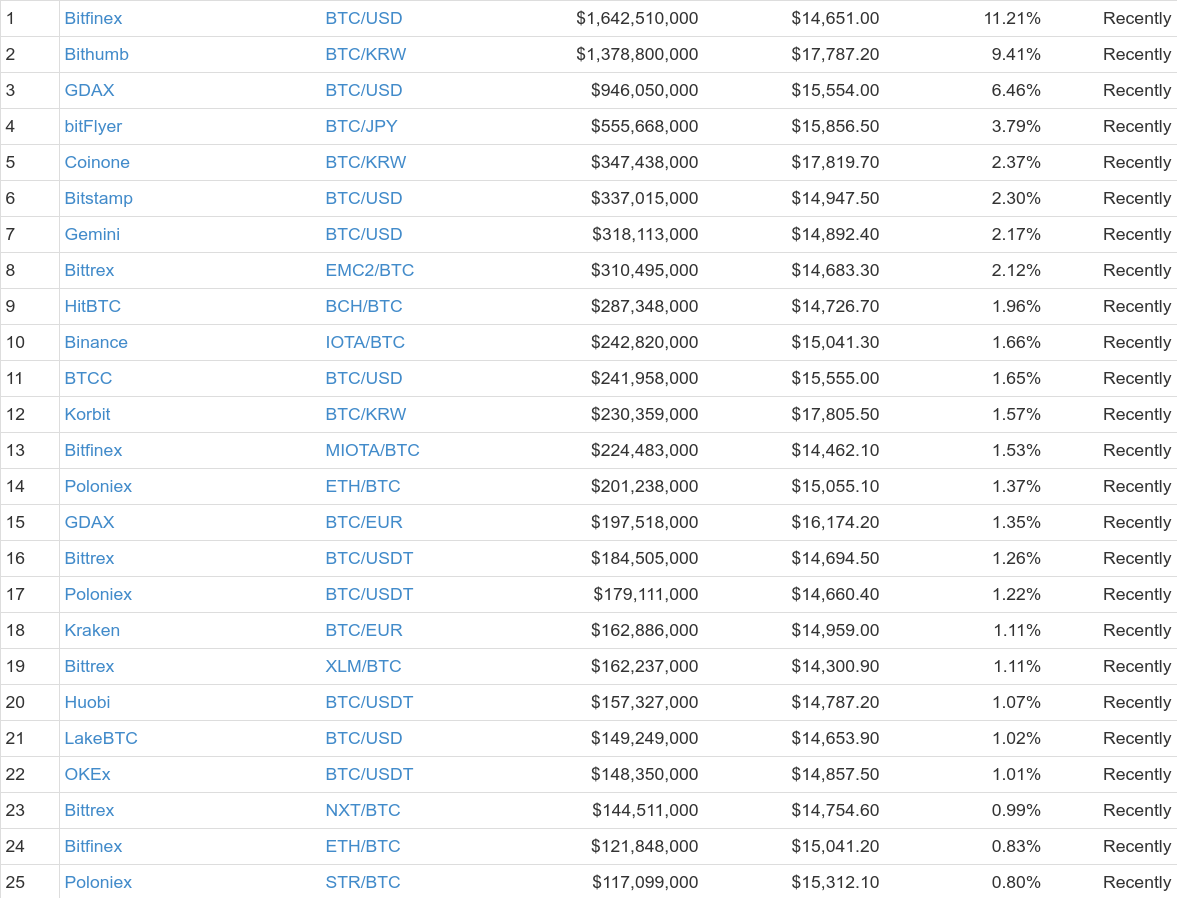 The sustained price difference with South Korea might be due to the fact that you need a government issued internet key to register with their exchanges.
Which in practice means you need to be a South Korean to buy or sell bitcoin in South Korean exchanges, as far as we are aware.
But this huge difference between western exchanges is in many ways puzzling. One explanation might be that bitcoin's network is currently clogged with 180,000 transactions stuck, so you can't easily move the btc from stamp to gdax, but a fee of $10 should get you through.
Which suggests another explanation may be a bullish atmosphere. People may be expecting bitcoin to rise further, so they don't want to buy at stamp and then end up selling at Gdax.
However, they could then buy eth at Gdax, send that to Bitstamp, buy bitcoin, send that to Gdax, and so arguably make easy profit if we discount potential price changes in between transfers.
In any event, these huge premiums do seem to indicate that bitcoin is at peak activity, but with bitcoin futures in just three days, that may be just the beginning.