For the first time in this space, the opposite of a flash crash has occurred and seems to be on-going with bitcoin's price rising to $19,700 on Gdax while other exchanges seemingly look on.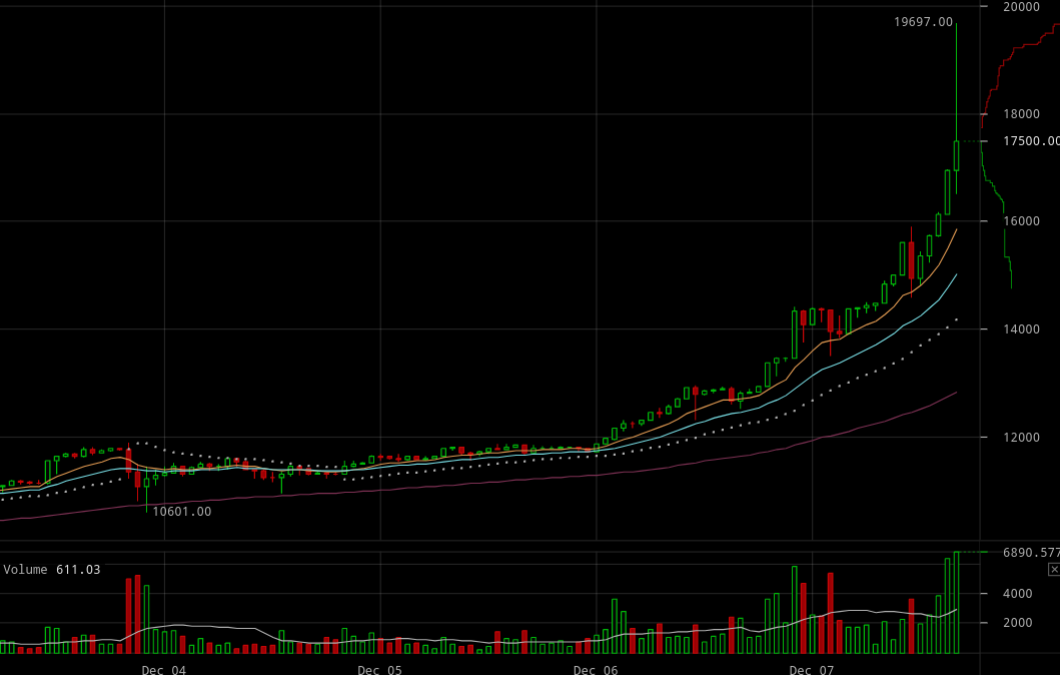 Bitstamp, Gemini and Bitfinex hanged on to $15,000, while Gdax spiked to almost $20,000 in precisely 10 minutes.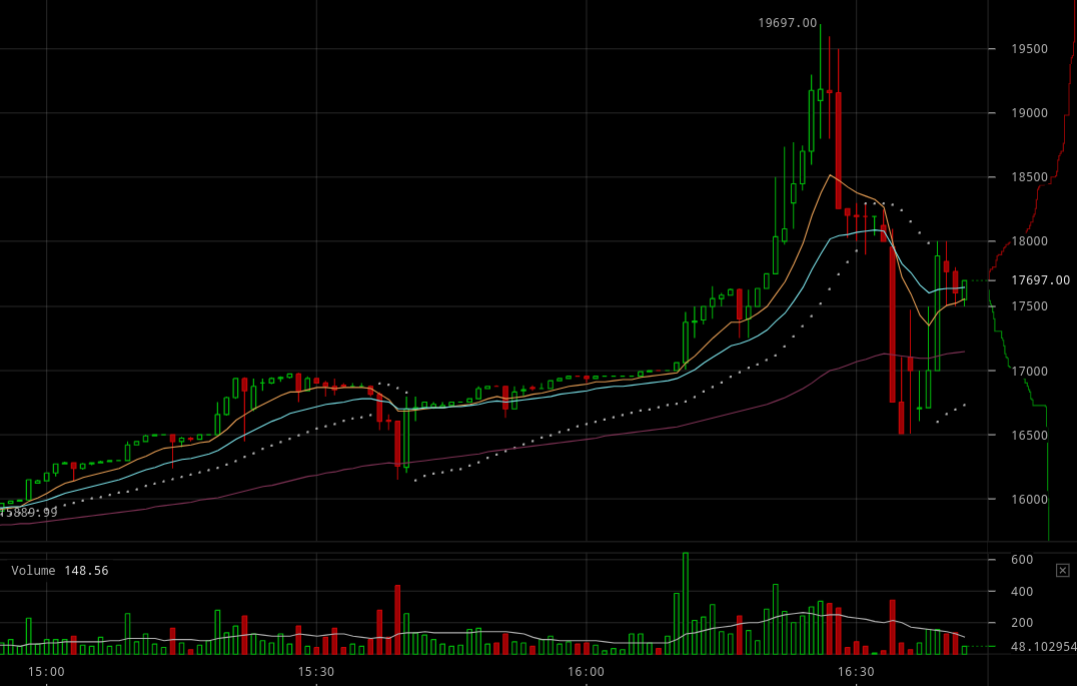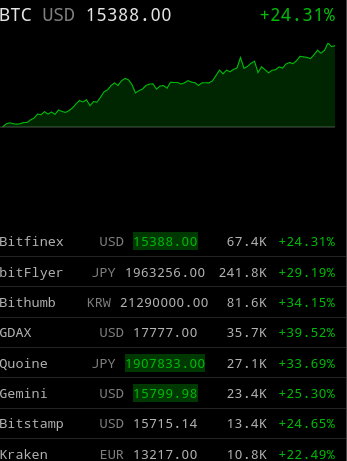 During that same period, Gemini rose to $16,000, before settling down to $15,700, with Bitstamp and Bitfinex behaving in roughly the same manner.
Gdax, however, seems to be having a mind of its own since yesterday, with the huge premium between western exchanges now rising to $2,000, up $1,000 since just hours ago.
The premium in South Korea has increased by $1,000 too, up from $3,000 earlier to now $4,000. Suggesting some potential connection.
It may be the case South Koreans may have found a way to arbitrage by selling bitcoins at Bithumb after buying them at Gdax.
Something which may have placed significant buying pressure on Gdax, but that huge spike to almost $20,000, up around $5,000 from a few hours ago, remains somewhat of a puzzle at the time of writing.
It may be a fat finger buy order, wiping out the asks book, but such flash spike has not been seen before in this space, suggesting unusual activity.
That may be due to bitcoin futures, which are to launch now in three days. An historic moment when wall street is to fully descend on this space.
In potential anticipation, bitcoin's activity is at stupendous highs, with trading volumes now standing at an incredible $17 billion in the past 24 hours.
Something we are not familiar with as it usually stands at around $2 billion, but then we are not familiar with more than a year long bull run in this space either.
So we will just have to wait and see how the crypto show develops as activity rises to unseen levels ahead of Christmas 2017.