The popular gaming platform, Steam, stated yesterday they will no longer accept bitcoin payments "due to high fees and volatility in the value of Bitcoin."
"Transaction fees that are charged to the customer by the Bitcoin network have skyrocketed this year, topping out at close to $20 a transaction last week (compared to roughly $0.20 when we initially enabled Bitcoin)," Steam says before concluding:
"At this point, it has become untenable to support Bitcoin as a payment option. We may re-evaluate whether Bitcoin makes sense for us and for the Steam community at a later date."
A statement which may signify an end to bitcoin's era as a payment system and as a currency, at least for now, with the network currently clogged as almost 180,000 transactions are waiting to move.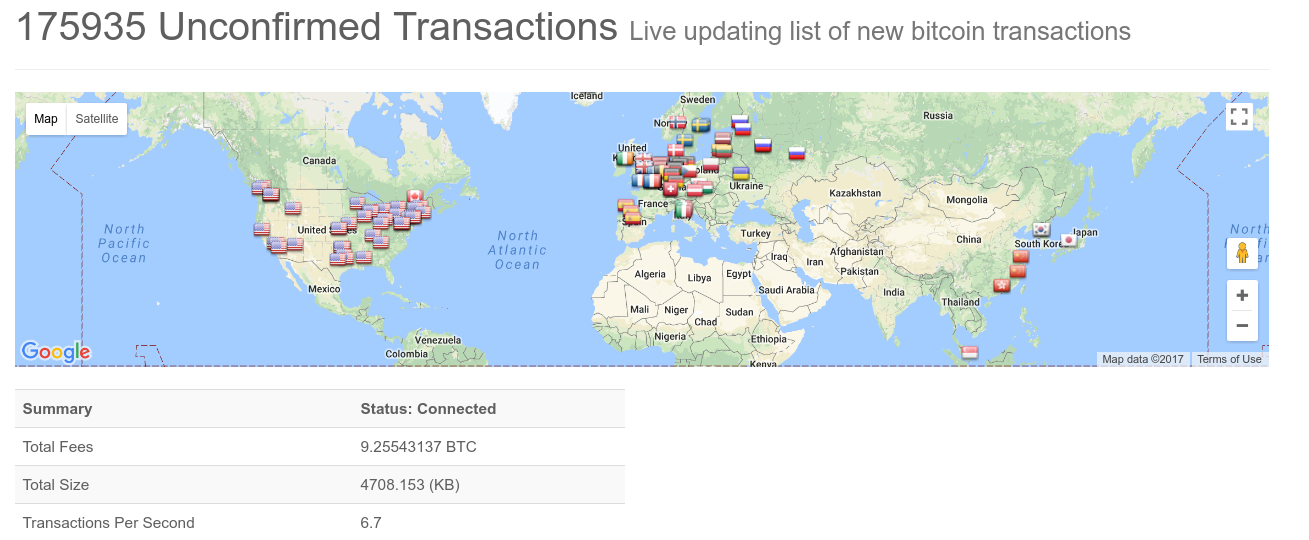 This significant above capacity demand has pushed fees to around $8.60 per transaction, with the network currently operating at 6.7 transactions per second, twice higher than it can handle.
Making it unusable for ordinary commerce, with individuals often having the option of only selling their bitcoin for fiat, rather than exchanging it for goods or services.
One solution to this unfortunate situation, which began around March this year, may be the Lightning Network, a second layer protocol which bundles many off-chain transactions into one on-chain transaction.
That is apparently moving ahead with its first version released, but when exactly it might make any difference for end users remains very much to be seen.
With an alternative solution being Bitcoin Cash, a chain-split fork of btc which has simply increased capacity by 8x through just raising the amount of data the network can process every 10 minutes from 1MB (around 300,000 transactions a day) to 8MB.
That has lowered fees on the BCH network to sub-pennies, with plenty of capacity for transactions to allow its use as a currency.
Current bitcoin developers did not wish to provide such temporary relief and the market does not seem to care at this stage, but what the medium term effects of this reverse merchant adoption might be, remains to be seen.