Bitcoin's market cap has gone vertical, rising in a very straight line to a new all time high of $278 billion, with its market share increasing to 63%.
Around $100 billion has been added to its capitalization in just the past few days as the asset goes mainstream with institutional investors moving in and now potentially Wall Street starting this December 10th.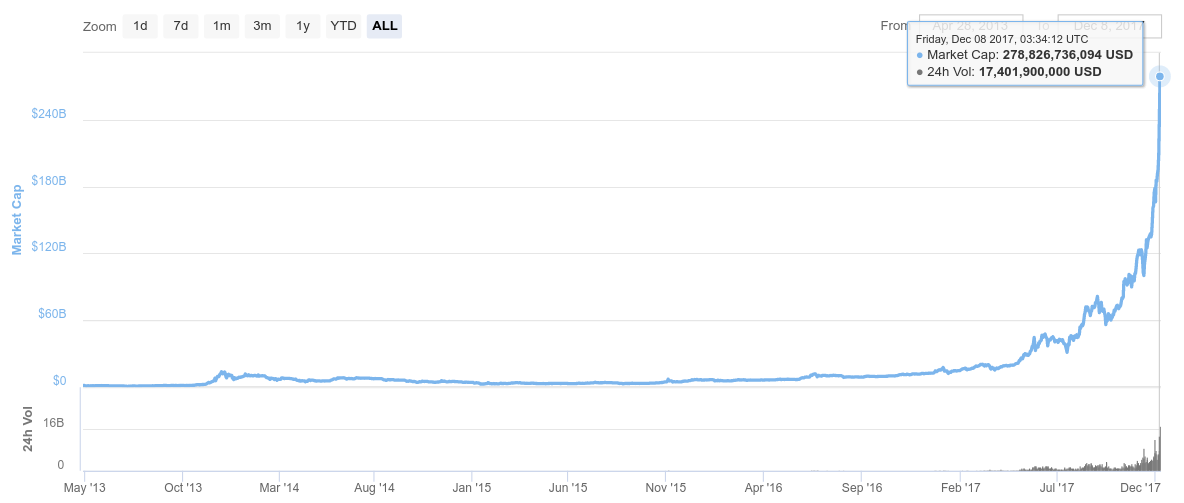 The rise is on the back of huge volumes, with bitcoin doubling its previous all-time high to handle $23.5 billion in trading volumes during the past 24 hours.
While Ethereum, Bitcoin Cash and IOTA, the next top three, handle some $6 billion, but there is probably some double counting as Tether is shown to handle $2 billion, much of which may be against btc.

The dollar pair rules against bitcoin, with a futures unregulated exchange, BitMEX, which previously had its volumes discounted, but now for some reason are being accounted, handling some $4 billion.
Still, even without those futures, volumes would be far above previous all-time highs, with Gdax alone handling 1.5 billion during the past 24 hours. A level that used to apply towards all of the combined digital currencies just a few weeks ago.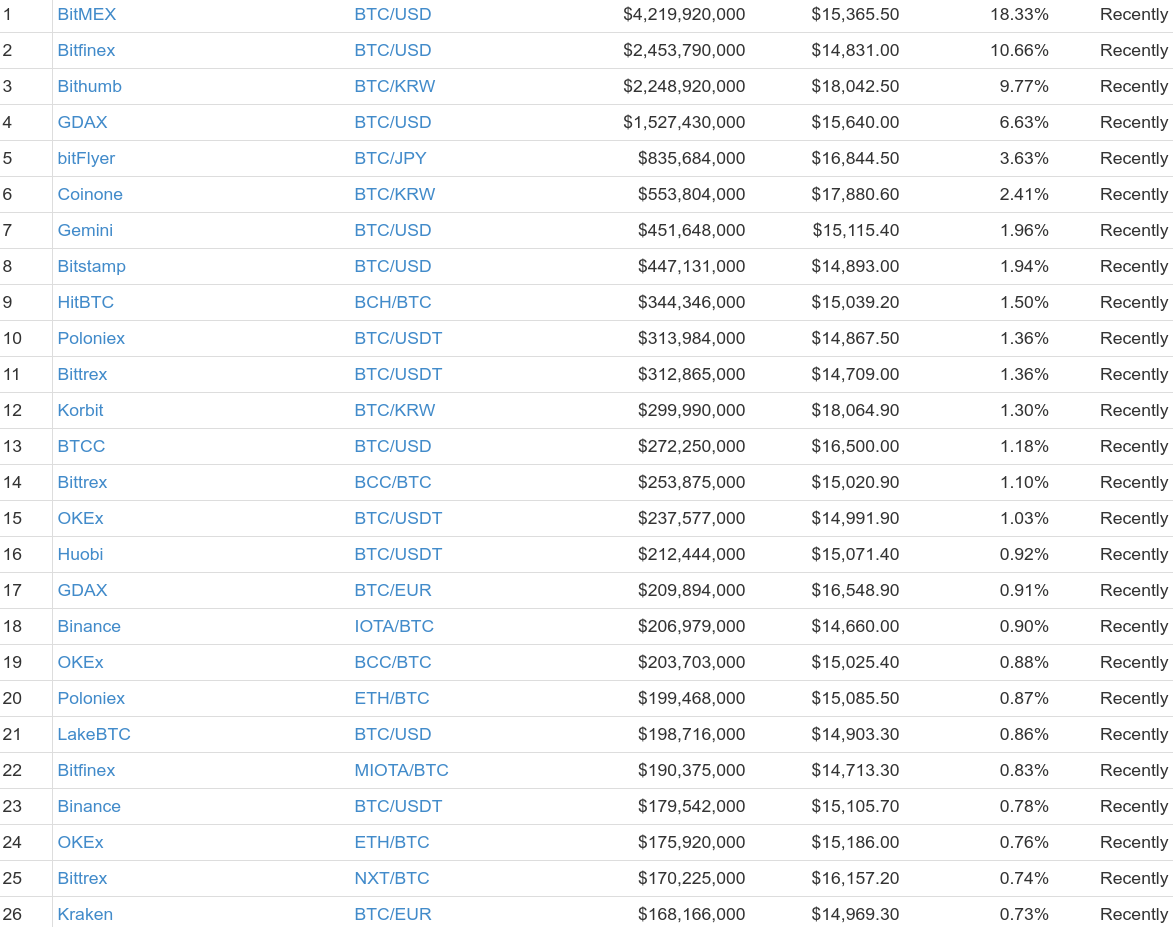 Bitcoin's market cap still stands far below Apple's, which is nearing a trillion, and is even lower than JP Morgan's market cap by around $100 billion.
But there are widespread concerns regarding the speed of increase in its value, as we have seen such fast price rises before and usually they are followed by even faster price falls.
Yet, as every investment magazine keeps reminding us, past actions are no predictor of future events. Still, probabilities may favor at least a bit of predictive power.
However, bitcoin is in an uncharted territory as something new has happened. The asset has gone mainstream. Moreover, shouts of bubble are quite deafening, which might perhaps suggest that it's actually not a bubble.
There is a case to be made that this is just the beginning, but we can't realistically imagine it and we do join the chorus in expecting a proper crash.
But, the thing with these things is that you just never know when. Or, otherwise stated, such crash might be in the next decade, just as it could be in the next few hours.