Japan's financial giant, with a global market cap of almost half a trillion JPY ($5 billion), has strongly come out in support of Bitcoin Cash, the newest and yet the oldest digital currency. Yoshitaka Kitao, Representative Director, President & CEO of SBI Holdings says:
"The vision of the original Bitcoin white paper written by Satoshi Nakamoto calls for a peer-to-peer electronic cash system. That is a powerful vision, and SBI Group will devote resources to enable a future world where Bitcoin Cash is used globally for daily payments."
SBI Group has recently announced plans to build a new financial ecosystem based on cryptocurrency and connect that with SBI's current financial ecosystem, according to a statement.
The new crypto ecosystem will consist of "eight businesses that will operate exchange platforms; hedge fund management; financing; mining; ICO and exchange platform rating information services; a derivatives market; remittance services; and transaction/payments services," SBI says.
A wholly-owned subsidiary of SBI Holdings, SBI BITS, has entered into a strategic partnership with nChain to collaborate on crypto initiatives with a focus on Bitcoin Cash.
The two will work on developing "stronger cryptocurrency security solutions for institutions and customers, in particular, a next-generation advanced secure wallet system."
No detail is provided regarding the wallet, but SBI says that the collaboration with nChain "enables the opportunity to bring key security innovations from its patentpending intellectual property portfolio to life for SBI's business ecosystem in Japan and worldwide. "
nChain, the controversial Craig Wright connected start-up, has filed a number of patents with some related to security, which now will seemingly be shared with SBI, although it is unclear on what terms they will be shared.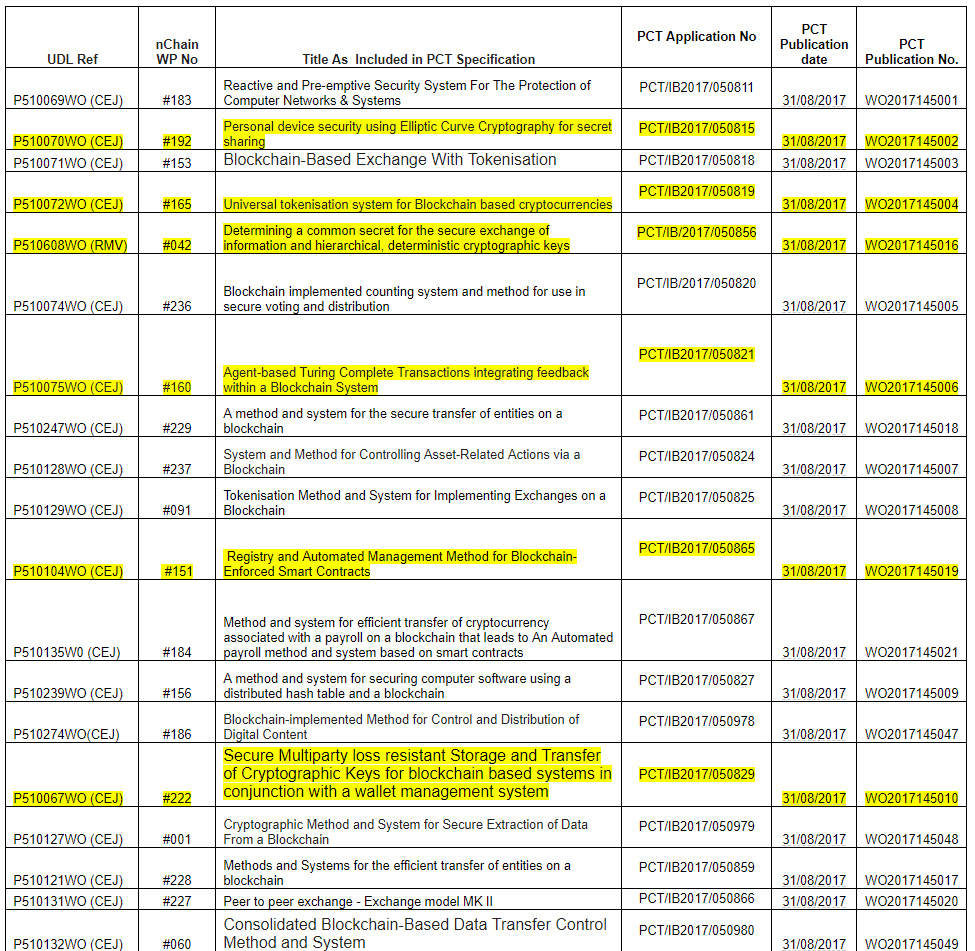 "SBI Group believes in the power of cryptocurrency to transform the world, and we are committed to build a leading cryptocurrency ecosystem," Kitao says before adding:
"But for cryptocurrency to continue growing, institutional investors and individual customers need confidence in stronger security to protect their investment. As part of its emerging cryptocurrency ecosystem, SBI Group is pleased to work with nChain to develop an enhanced security system which will benefit the entire industry."
The two will further work on on-chain scaling of Bitcoin Cash, but not much detail is provided on the nature of their collaboration in this regard. SBI says:
"SBI Group and nChain Group share a commitment to massive on-chain scaling of the bitcoin network, in order to create a network that powers faster transactions with low fees, makes confirmation times reliable once again, and achieves enterprise-level capabilities."
This is the first household brand to back Bitcoin Cash, a barely three months old digital currency that aims to be used for commerce as well as for investment.
The currency further aims to scale on-chain to provide fast and cheap global peer to peer payments, with its adoption seemingly continuing to increase and its ecosystem growing to now include a multinational household brand.