Ethereum has just crossed all-time high today, rising to $535 after starting the day at around $460, gaining more than $100 in the past two days.
While its trading volumes stand at $2 billion. Gdax has risen to top spot with $270 million, followed by Bitfinex's USD pair at $150 million.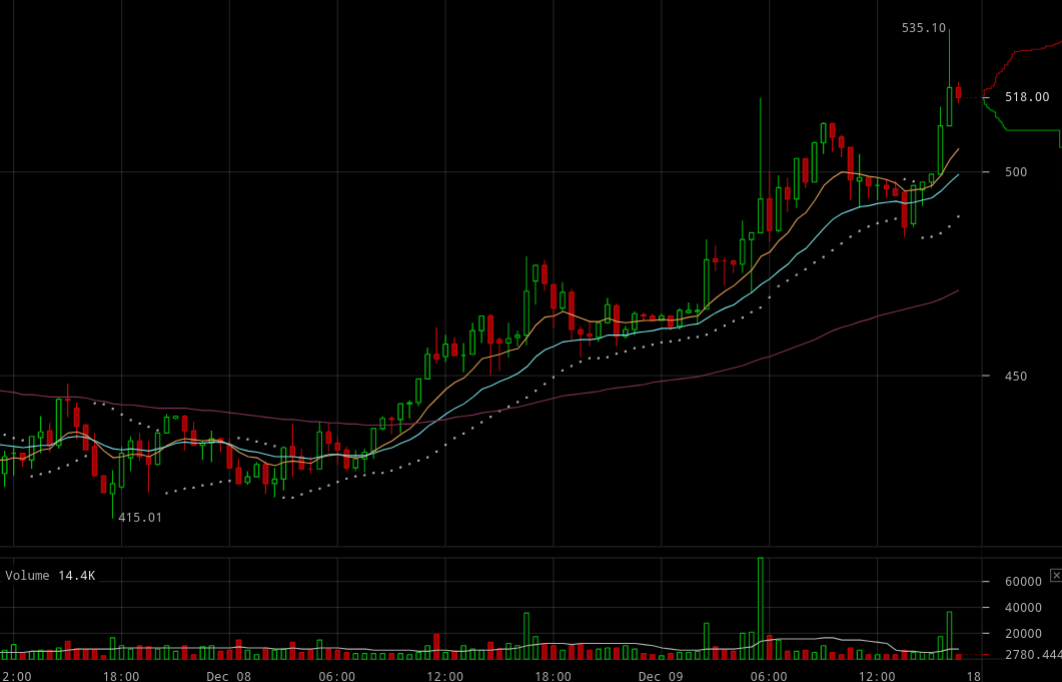 Interestingly, the BTC pair follows in the next four positions, handling half a billion in combination.
While South Korea's Bithumb at 8th position stands at just $80 million, far lower than its heydays only weeks ago when it was handling a billion by itself.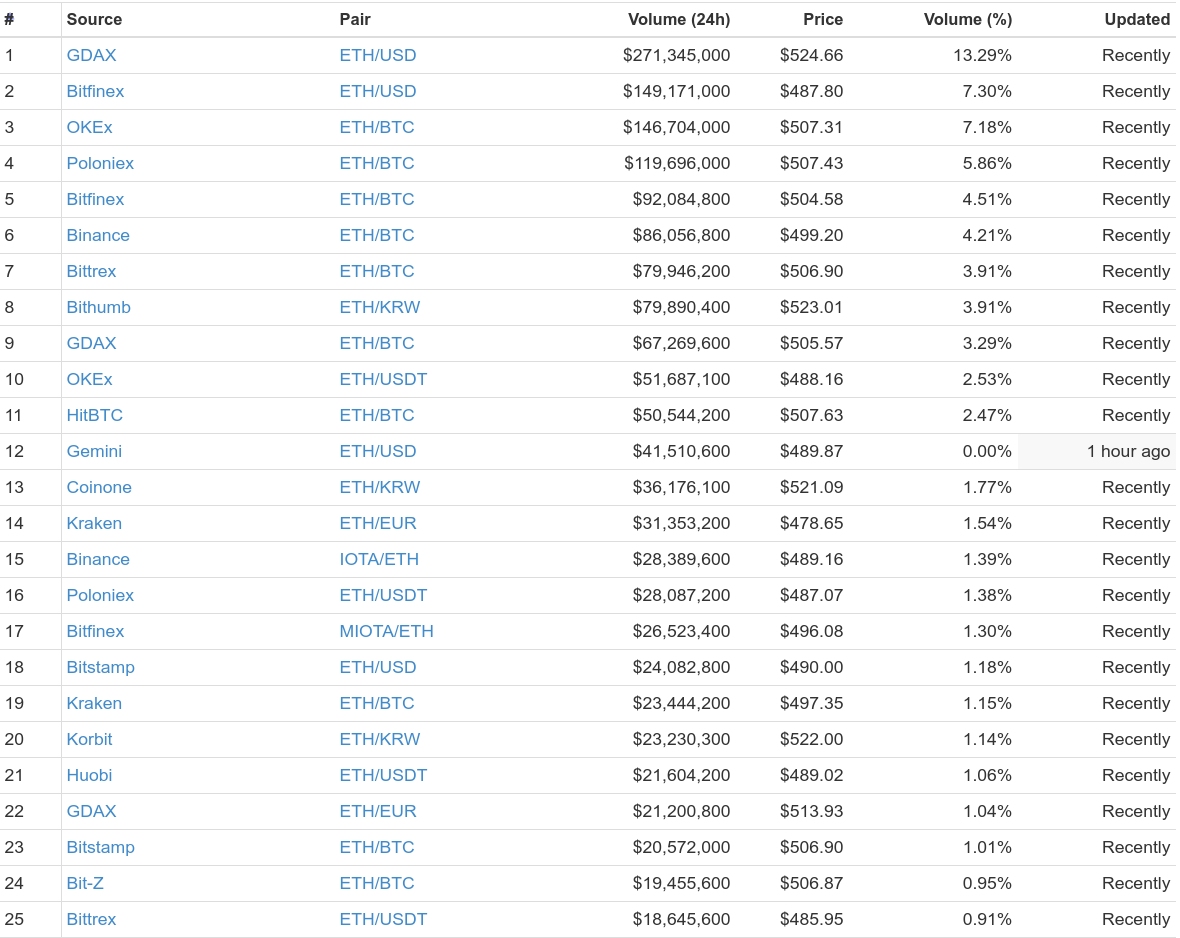 Gdax in top position is quite unusual for ethereum as it tends to occupy 7th position or so, suggesting that something may have changed.
Coinbase rose to the most downloaded app on the Apple Store yesterday. That influx of new potential investors seems to have increased Gdax's trading volumes for eth in particular.
Suggesting they may be opting for ethereum, rather than bitcoin which has seen a stratospheric rise recently but turned slightly downwards in the past few hours.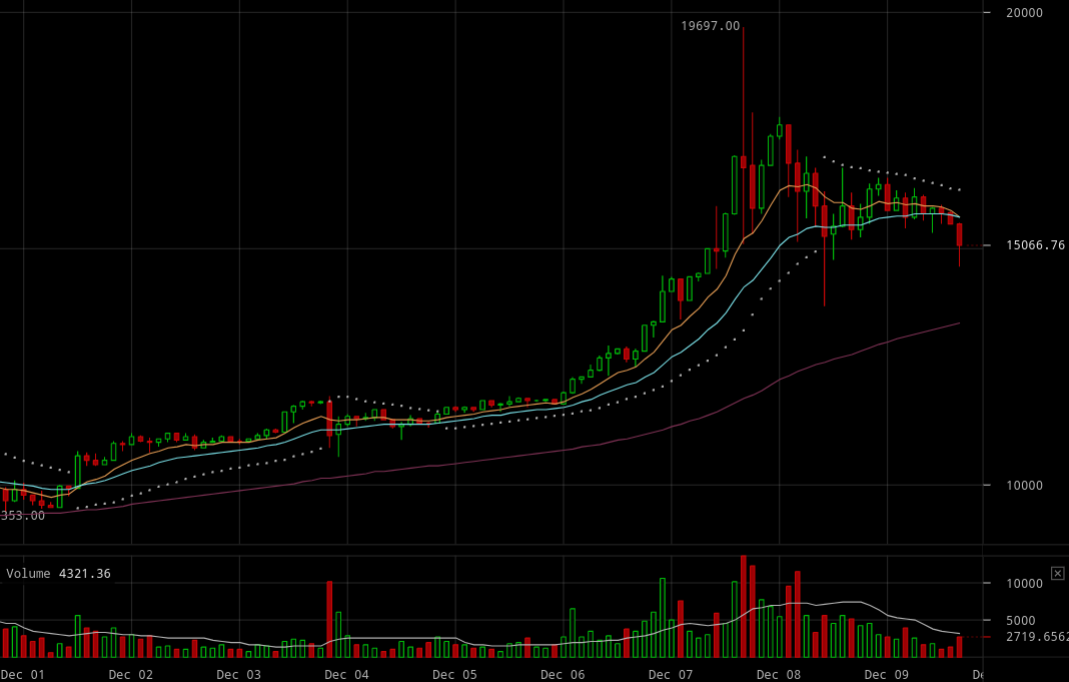 The asset is down almost 10% since yesterday with sentiment seemingly somewhat subdued based on the recent market action.
Bitcoin is awaiting for the big launch of regulated futures at 6PM EST tomorrow, with no one quite sure how price will react.
So some may be hedging with eth considering btc/eth trading volumes have risen somewhat in the past few hours, suggesting a potential switch from bitcoin to ethereum.
Whether that indicates a new trend or just a temporary blip remains to be seen, but interestingly the very eth bullish South Korea seems to have switched to bitcoin in the past few weeks and even now doesn't seem to be showing much eth interest while its price rises.
That might change, but the launch of bitcoin futures is quite a wild card event. While our readers seem to think it will be bullish according to a poll, how it will actually affect price remains to be seen in a few hours.