Ethereum is suddenly up by around $100 in the past two days, rising to its all time high of $518 once again, with the currency currently settled at around $500.
Its trading volumes stand at $2 billion, but interestingly, it's Gdax leading today, handling $250 million in the past few hours, followed by the btc trading pair at around same levels, while South Korea's Bithumb has fallen to sixth position for the first time in a long time.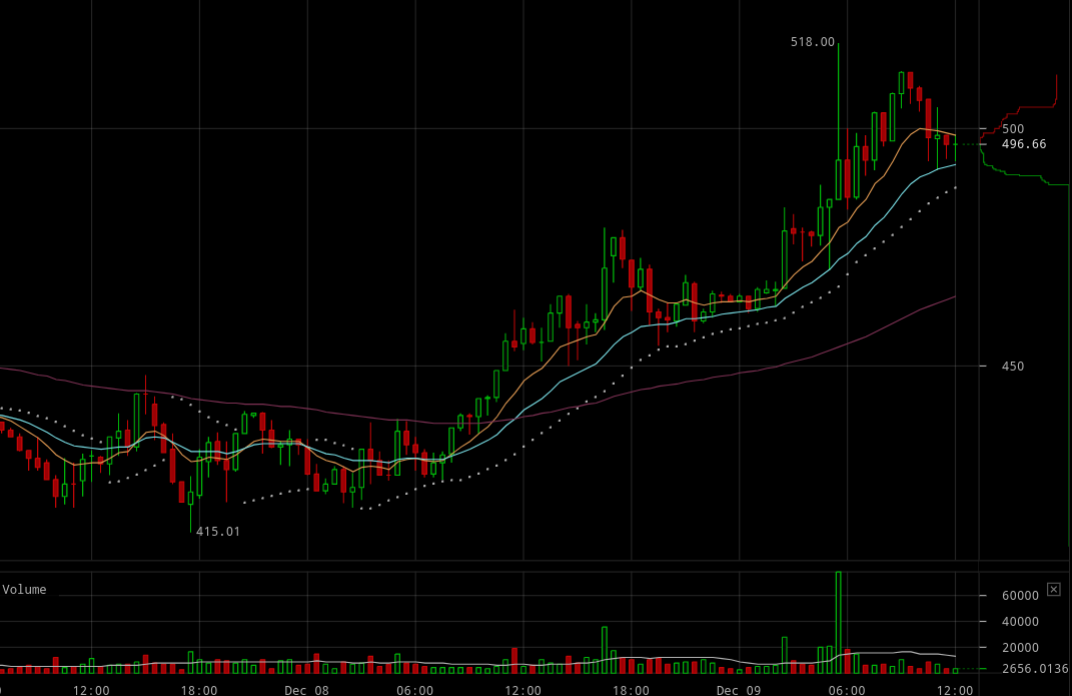 One reason for this movement may be what some jokingly call trickle down cryptonomics. That is, the stupendous bitcoin bull will eventually find its way to other digital currencies, like eth.
Something which seems to be happening as the btc/eth pair has risen in trading volumes. That might be due to the fact bitcoin is now extremely congested with fees rising to $20 per transaction, so individuals might be converting it to eth or other digital currencies in order to move their btc.
While another reason might be that traders may think btc has reached the top, and if they are of that view they may perhaps be anticipating a rise in other digital currencies as that usually follows after a rise and cool down in btc.
This giving way to the show has seemingly started with litecoin taking the stage. The currency doubled in hours to $200 without any discernible reason, before "crashing" to $150.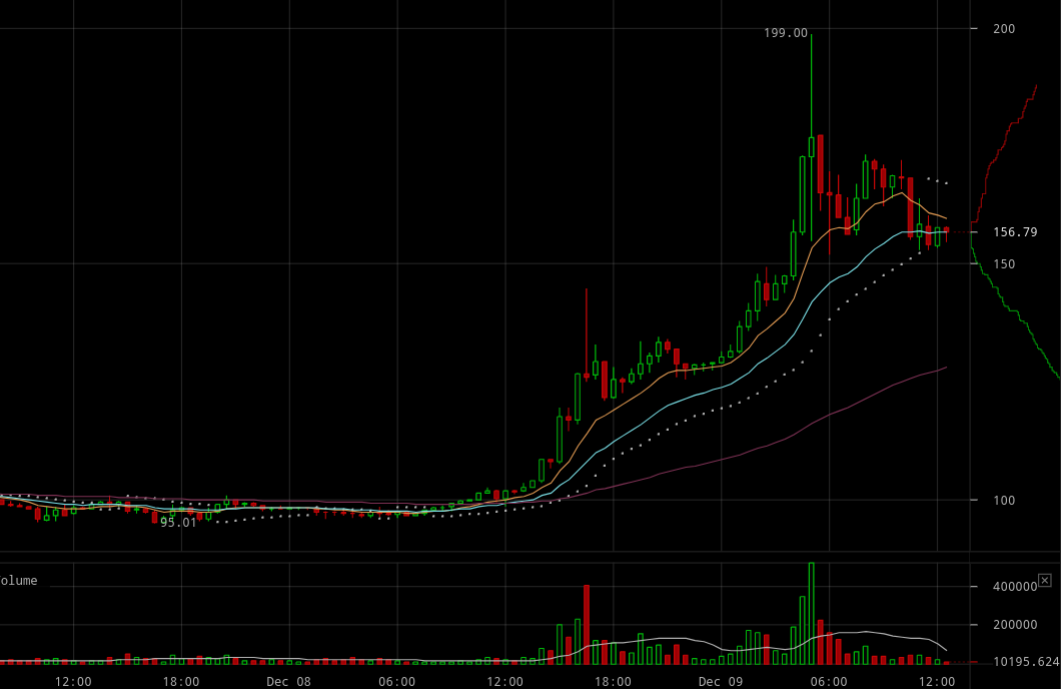 Its market cap is now near $10 billion with trading volumes rising to $3 billion. Very interestingly, Gdax is handling $800 million of it.
Dare we suggest all those "noobs" who sent Coinbase's app to the top are somehow stumbling on ltc for some reason?
The name does indicate it is like bitcoin, but somehow lighter, as in weight, whatever that means. But another reason could again be Bitcoin Core fans using ltc to transport their btc.
Bitcoin is sitting somewhat still in all of this, moving sideways for once, hanging around $15,000 on stupendous volumes of $14 billion, far less than the $23 billion it was handling.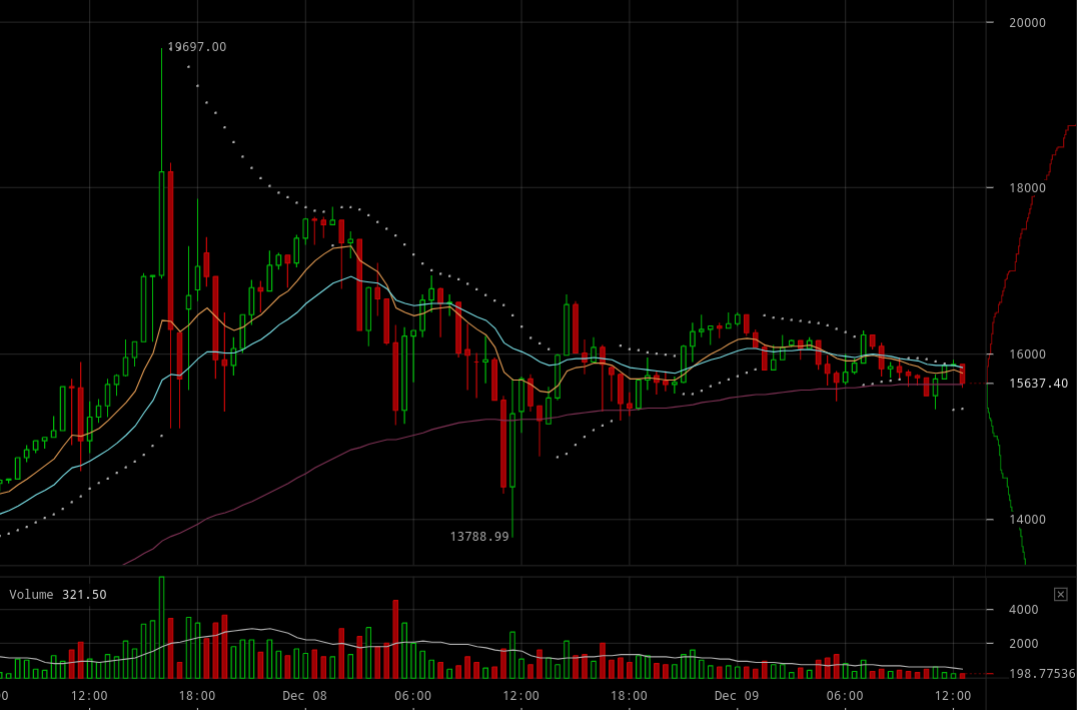 This cool down may be in anticipation of bitcoin futures opening tomorrow. The market clearly doesn't seem to know which way to go, so they're going straight.
But straight in this space means giving away the show, which btc seems to have done for today. However, tomorrow might be a very different matter, but whether in a good or bad way we will have to wait and see in now just one day.