After a stupendous bull run for litecoin, with the currency rising more than 4x in just 4 days to an all-time high of $420, ltc today seems to have taken a downwards turn, nearly halving to around $260.
Its trading volumes have also halved, from around $5 billion yesterday to now $2.2 billion, but Gdax continues to handle around half a billion of it.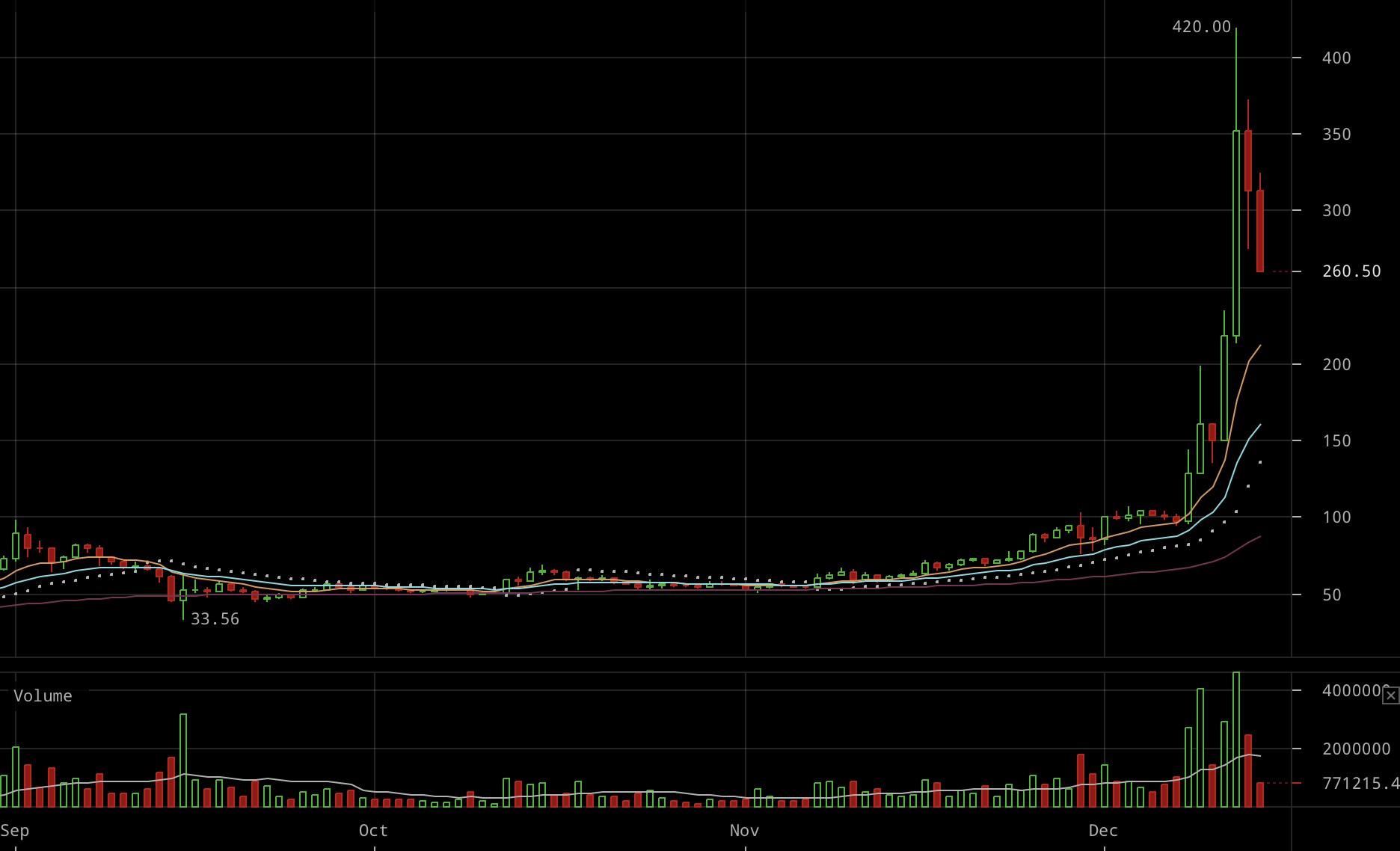 Why litecoin rose so suddenly and so stupendously high remains a bit of a mystery. It could have been due to arbitrage as a premium of $1,000 and higher developed between Gdax and other bitcoin exchanges.
Traders therefore may have moved fiat through litecoin, a plausible theory as eth doubled as well around the same time frame, with ltc and eth so being the only option besides btc on Gdax.
However, there may have been other reasons, one of which could be that Coinbase's explosion in popularity recently may have led to more demand for eth and ltc as new customers potentially choose them instead or on top of bitcoin.
It remains unclear currently whether there is a cooling down across the crypto-space as bitcoin, eth, bitcoin cash and many other digital currencies have turned downwards today.

Bitcoin briefly fell below $16,000 before slightly recovering, while eth is down $100 from its all time high, with bitcoin cash down some $400.
But litecoin has felt the brunt of this sell-off, with the currency somewhat quickly moving down-wards since yesterday in a correction or potentially in a start of a bear market, perhaps at least temporarily.
Which is the case for litecoin and the rest remains to be seen in the next few hours and days as price for now cools off a bit, with a down-wards bias.
How long that will continue no one can say. It may be just a dip and a cooling down before more upwards movement, just as it can be the beginning of a new trend, at least for some weeks.