A sea of red meets us this morning with all digital currencies down. Led by the big ones, losses of 20% and 30% are the headline.
Bitcoin turned downwards with some speed last night, taking down with it the rest, reaching a low of exactly $12,000 before somewhat recovering to $13,500 at the time of writing.
That's on all-time high trading volumes of $20 billion for bitcoin, and global trading volumes of nearly $50 billion during the past 24 hours.
The rest quickly followed, in footstep, mirroring every bitcoin move, but some fell faster some lower.
Bitcoin Cash took the brunt out of the big ones, more than halved from its all-time high of around $4,000 to reach a brief low of $1,500 before recovering to $2,300.
While ethereum went down from almost $900 to a low of $600 before slightly recovering today to trade at around $680.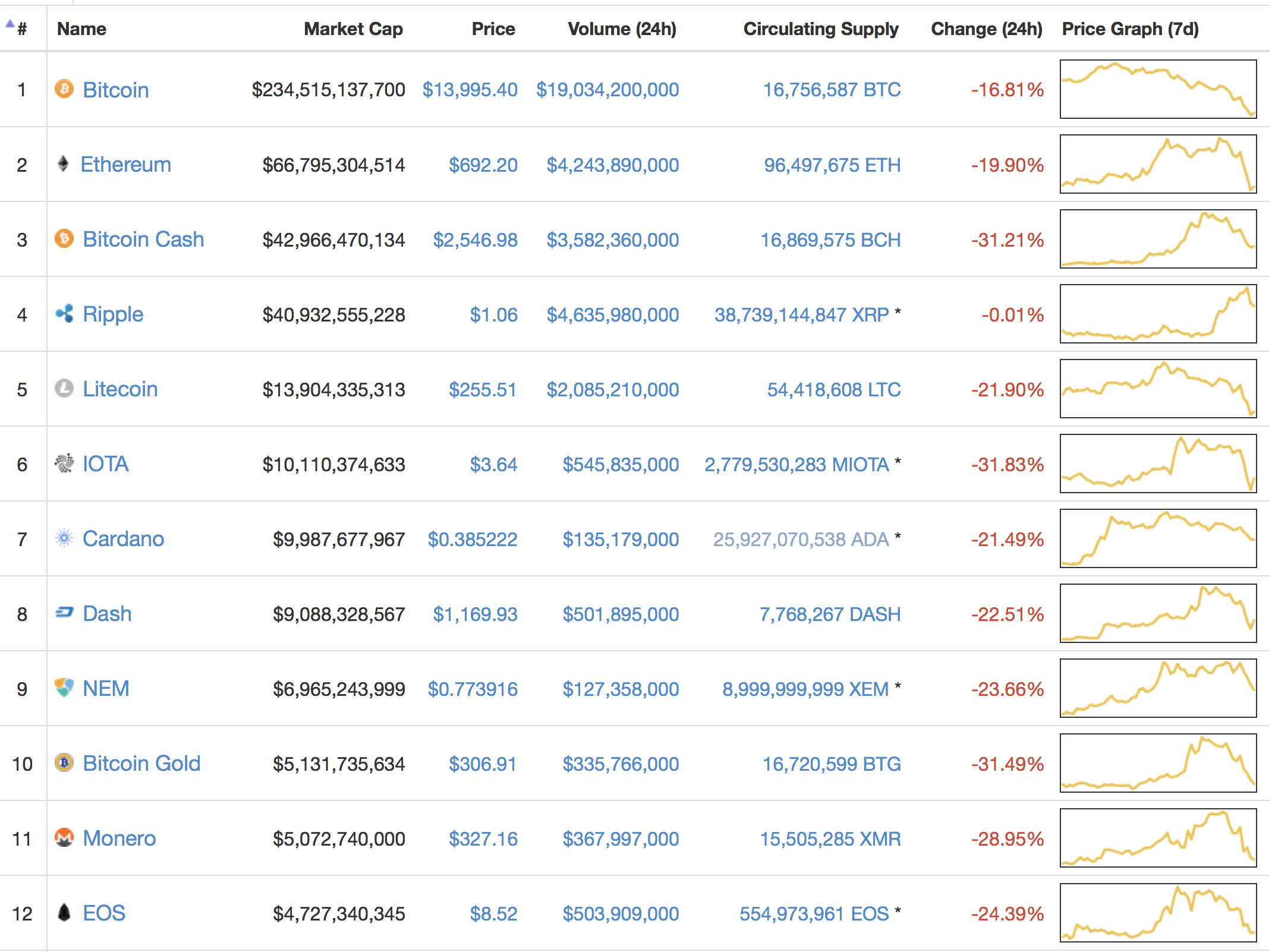 Some expected the sell-off after bitcoin begun turning downwards, with it seemingly doing so not because of any news but due to simply potentially market cycles.
The bull run eventually had to give way to profit taking, and with the Christmas season upon us, many may have simply wanted to enjoy their gains.
With the question now rising as to whether this is the beginning of a bear market or simply a cool off before a sharp V recovery.
A question to which no one knows the answer, but the sell-off does not appear to be news driven, therefore nothing may have changed as far as fundamentals are concerned.
With the market action thus seemingly being sentiment driven, it might be just a needed cool down after rising to such great heights.
The other question is whether that $12,000 is the bottom or whether it has lower to go, which too doesn't have an answer but the chart of Bitcoin Cash looks somewhat interesting: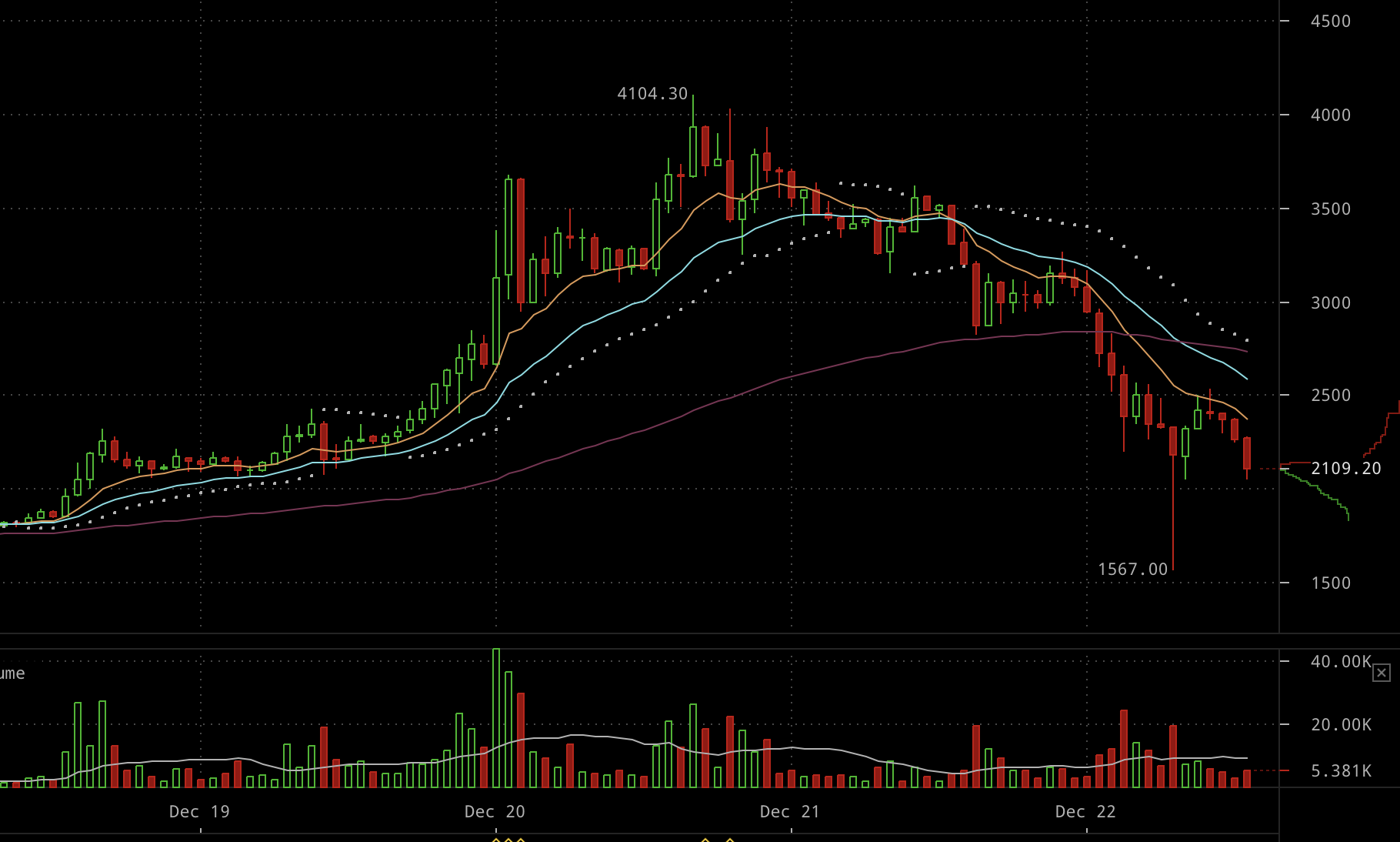 They all seem to be moving in unison, at least for now, however catching bottoms is a bit like catching falling knives.
You just never know how low it is to go until after the event, with any prediction in the short term absent any news being probably just as likely right as wrong. So we'll have to wait and see how the market events unfold.