Nadav Ivgi, who made headlines earlier this year for vandalizing the Israeli Offices of bitcoin's biggest miner, Bitmain, has announced he is now working for Blockstream.
The unnoticed surprising announcement was made by Ivgi himself to the Israeli bitcoin community in a facebook post where he says, according to a rough translation:
"I am pleased to announce that I have begun to provide research and development services to BlockStream, as a small external consultant, in parallel to my work on Bitrated.
BlockStream is a company established by a group of veteran developers from the Bitcoin Technical Community, in order to finance open-source infrastructure work on the Bitcoin protocol, and I have a great appreciation for the people there, both technically and ethically, and I am very excited to start working with them.
My work with them will be on open source projects and free software only, and currently focuses on developments related to lighting, confidential transactions and atomic swaps."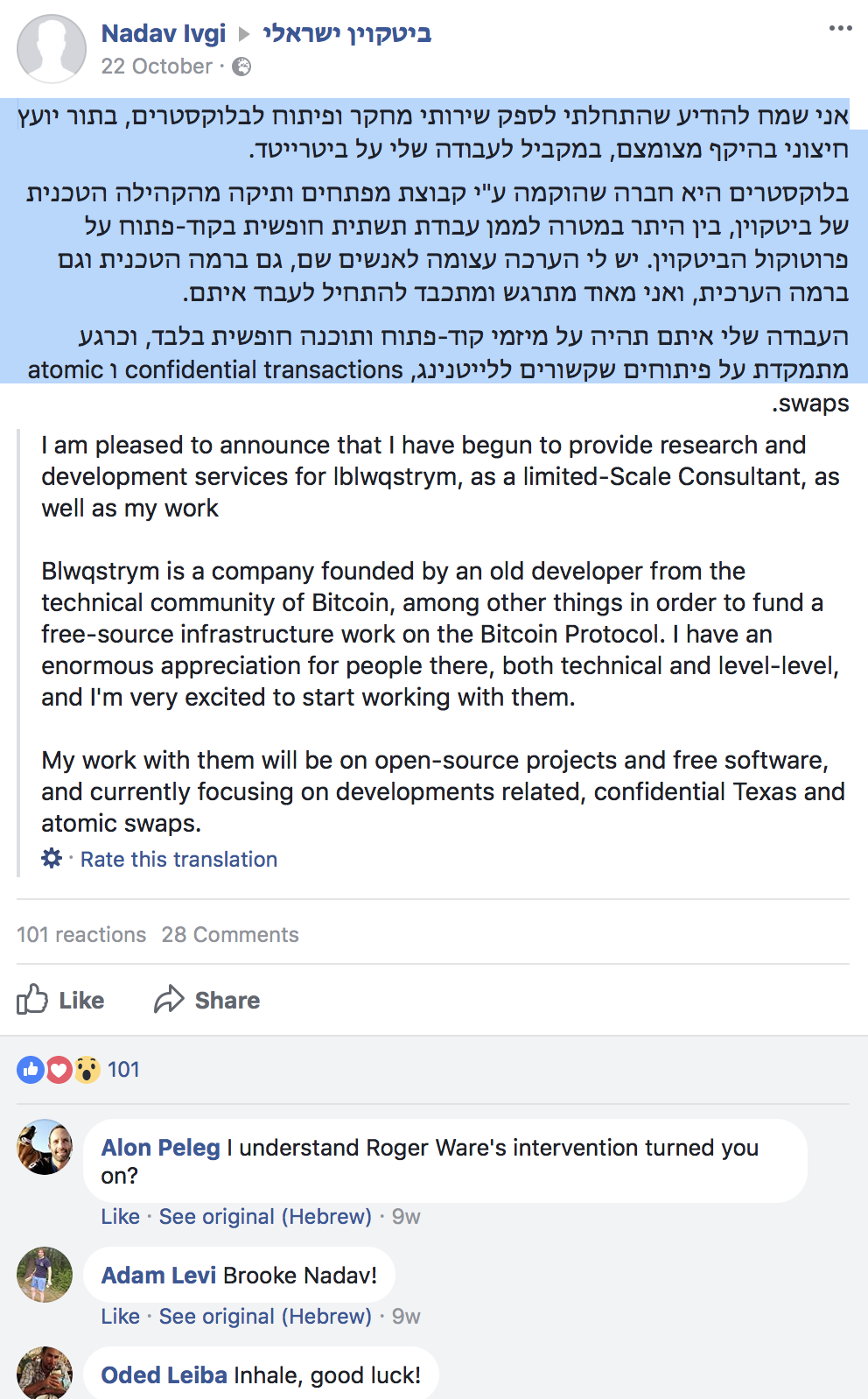 This announcement was made just months after Ivgi and two other men entered Bitmain's Israeli offices and plasterd it with seemingly professionally made posters.
Gadi Glikberg a VP International Sales & Marketing BitmainTech Manager, publicly said at the time:
"During the last weekend, at nighttime, while the office was closed and we were away, he infiltrated the building where our office is and decided to go on a good old fashion vandalism streak, posting messages threatening our employees."
Ivgi admitted to it, stating at the time: "the protest took place only in the public areas of the building, none of the protesters entered any offices or other restricted areas."
Glikberg says the action was taken after a history of discussion regarding bitcoin's blocksize, stating at the time:
"If you don't know who Nadav Ivgi is, he has been very vocal against any discussion or compromise with big blockers… In recent months, Nadav has been getting more and more vocal in the online community against Bitmain… The attacks kept coming, even got personal at times."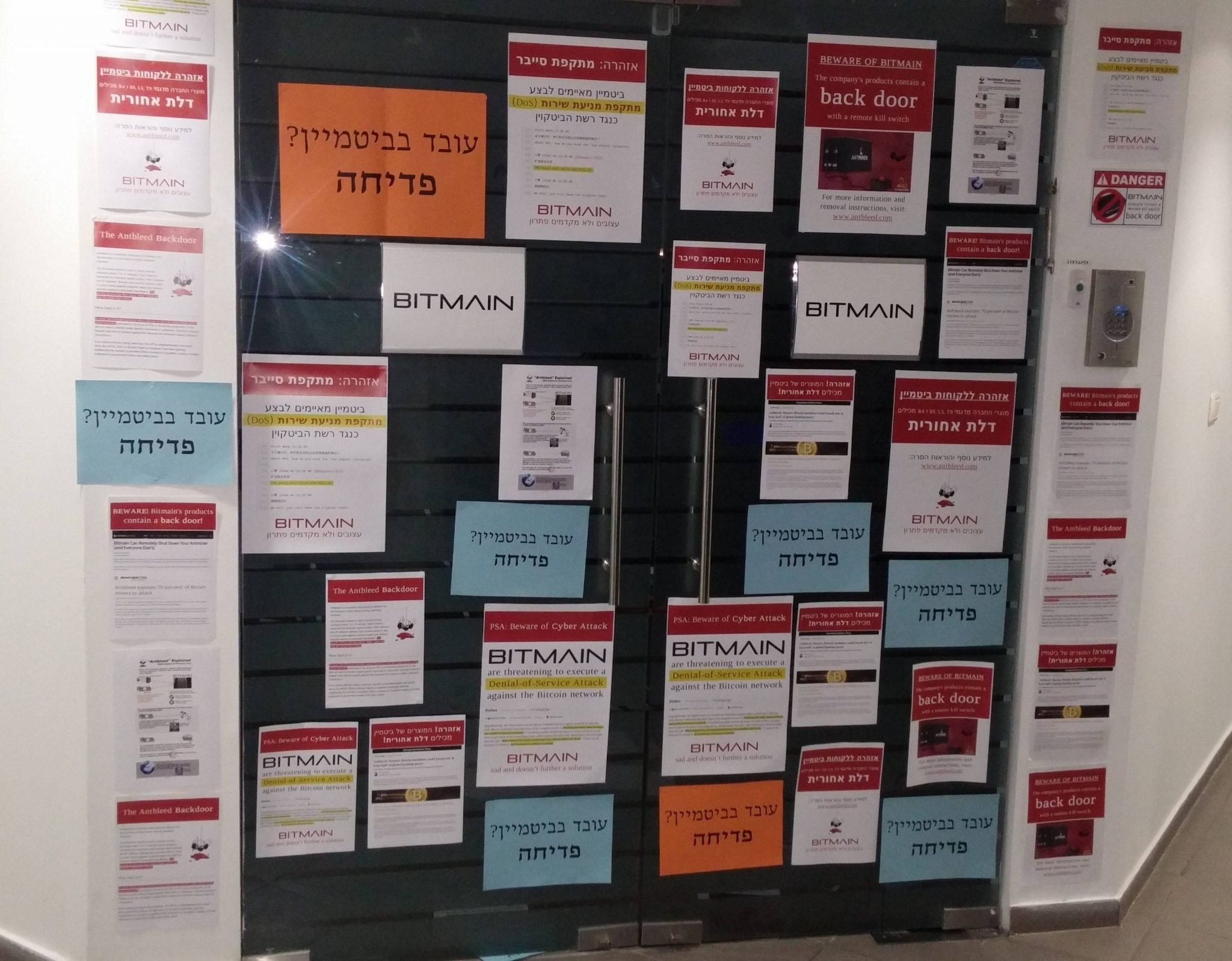 This isn't the first time seemingly independent very vocal small block supporters later announce they were hired by Blockstream Corp.
The most prominent example is Alex Bergeron (brg444) a previously marketing and social media manager who fiercely argued for small blocks before publicly revealing he was hired by Blockstream as a community manager.
Another one is Gregory Sanders, who likewise spent much time arguing for small blocks until he was hired by Blockstream, at which point he stoped publicly arguing.
Blockstream has not made any announcement regarding their hiring of Ivgi, as far as we are aware, and he is not shown on their teams page, but we are told: "It is well known in Israeli bitcoin community because he announced it proudly on Facebook."
Something which may suggest their vocal arguments in favor of keeping the limit at 1MB despite increasing fees and congestions were not actually independently held.
As for one or two might have perhaps been a coincidence, but there now appears to be far too many who loudly argue to then suddenly announce they work for Blockstream Corp.