South Koreans are claiming they can not sell Ripple below a certain price on their biggest exchange, Bithumb, which is currently handling $2.5 billion in XRP trading volumes, while buy orders seemingly have been functioning fine.
"I can not trade it out now," a South Korean says in one of their most popular crypto forum according to a rough translation, before adding:
"Ripple should not be sold at 2241 won (sold immediately). Sale at 2242 yen will be processed. If you do not sell it at the price… So, is it not only that you have blocked the sale of 2241 or less intentionally?"
They are seemingly claiming they can not sell Ripple for less than 2,242 won, worth around $2.1o, but they can sell it at say $2.20 and so on, while being able to buy it at any price.
"Of course it's 2242 now, so I can not sell it to 2242… It's blocked. Impossible to sell immediately below 2241…" the South Korean says.
There appears to be a number of reports corroborating the story, as shown by this screenshot making rounds today: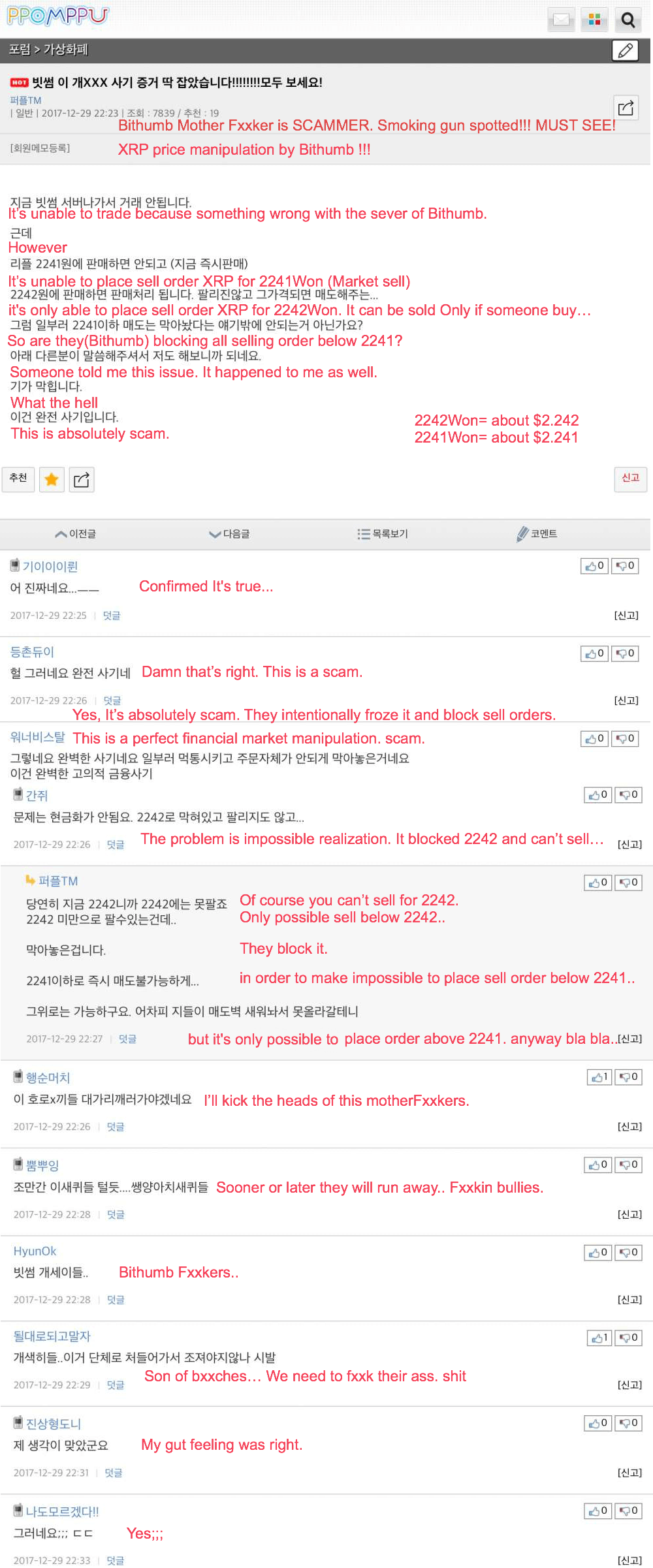 The above translation appears to be verbatim. Bithumb has not yet replied to our request for comments at the time of publishing. The claims do remain unverified by Trustnodes.
It's unclear at what time sell orders below a certain price could not be placed. On the day, Ripple rose from a low of 1,500 won to a high of 3,500, with price rising above 2,200 at around 17:00.
This inability to sell below 2,242 was reported yesterday at 22:23, with price at the time at around 2,560. Traders usually place a limit order to act as a market order of sorts but with some measure of control over slippage.
It appears, therefore, what might have happened here is the individual or individuals placed a limit order for 2,241 or less, so in effect selling at the market rate but not below the set price.
They, however, are stating they could not do so, with the difference between the market price and the potentially set immediate limit sell order being just $0.28.
Ordinarily, such limit orders would have been instantly filled because price was above it and there would have been many bids instantly "buying," rather than it being the case of a sell limit order above market price which in effect becomes an ask, while below market price its an instant sell up to the limit.
In the case of Bithumb, however, the limit order apparently could not be placed, with Ripple's price then continuing to rise to an incredible $2.50, before falling down today to around $2, with Bithumb currently having an almost $1 premium over western exchanges.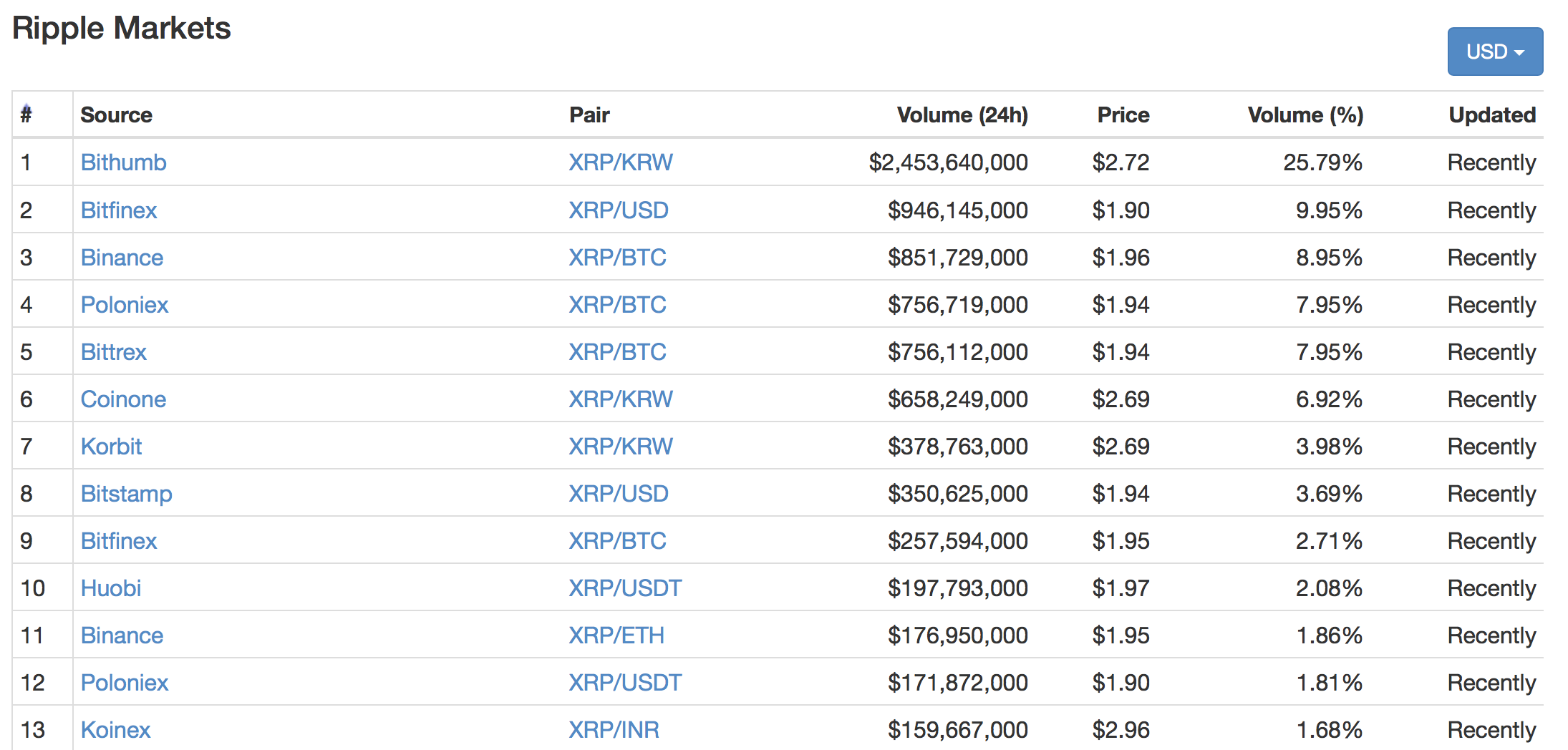 Ripple has gone stratospheric recently, overtaking Bitcoin Cash and ethereum in market cap, rising from pennies to almost $3 in average across exchanges.
Its trading volumes have considerably increased too, around $10 billion at the time of writing, with the reason remaining unclear as there hasn't really been much new news to justify such considerable rise below $0.25 on the 12th of December to a high above $2.50.