Exactly nine years ago today Satoshi Nakamoto mined the first bitcoin block, using the front page of London's Time to prove he had not pre-mined, and thus so launching the bitcoin network.
In that near decade, bitcoin has risen from effectively zero to a current market cap of $250 billion, reaching at times a high above $300 billion.
While its trading volumes dominate by far, handling $17 billion at the time of writing, while the follower up is handling "only" $5 billion.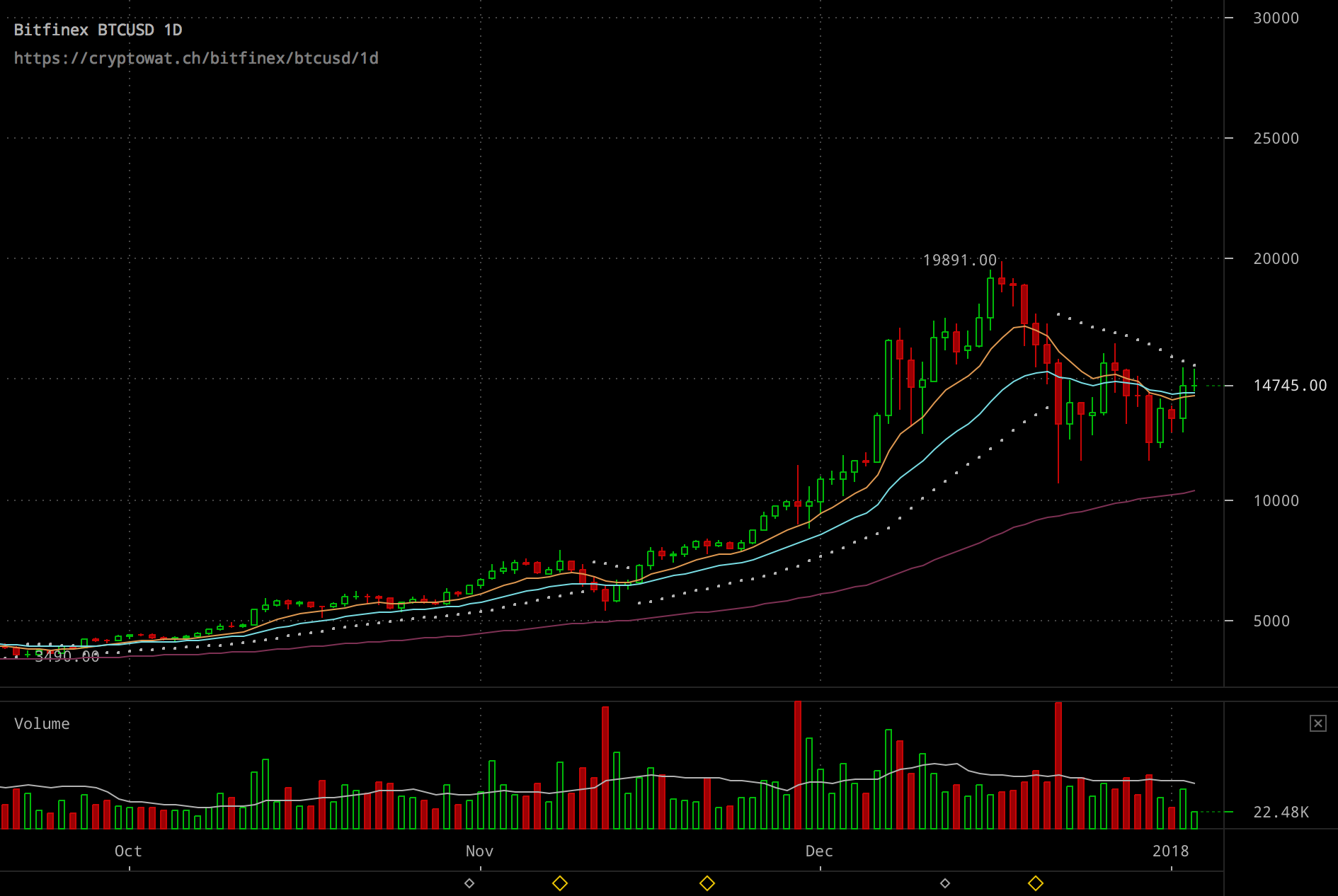 After reaching a high of $20,000, bitcoin has been sidewaying since December 22nd in a window between $12,000 and $15,000.
Support at $12,000 has been very strong. Bitcoin has tried three times to breach it, but save for very briefly, it has failed each time.
While resistance at $15,000 appears to be strong too, with the above story repeating, but in reverse.
After such an incredible bull run and a sudden correction of 50% at the end of 2017, some sideways action was perhaps to be expected. But the question remains: will it break up or down?
Time will give the answer, but if such sideways movement continues, the asset might give way to the show and perhaps arguably it has already done so with XRP.
That currency tends to start or end coin bull runs. A game of chairs thus might perhaps be underway, with a currency shuffle as each takes their turn, until perhaps the music fully stops across the board. Yet when, is the question. This year, this decade, or in the next century?
To crystal balls we leave the answer, so as to wonder: what has bitcoin achieved in these nine years except for a stupendous price rise?
A question that might be unfair if so limited to the trailblazer. It has achieved ethereum, arguably. It has achieved Bitcoin Cash. And those two have only just begun their journey.
To the pioneers this 2018. May they achieve their dreams and may this space go on to run for another 9 centuries.
Happy Birthday Bitcoin!