Ripple is rippling. The centrally issued currency is up again today, rising some 4x in the past few days, puzzling much of the crypto space.
While its trading volumes are up to $9 billion, with South Korea's Bithumb alone handling an incredible $3 billion during the past 24 hours.
There were claims previously that individuals on Bithumb could not sell XRP below a certain price, but it does also seem to be the case that South Koreans have suddenly decided XRP is their currency of choice.
They are usually very fickle, moving from coin to coin, with some speculating eth may be next because much of XRP's market cap went to ethereum the last time XRP took the show.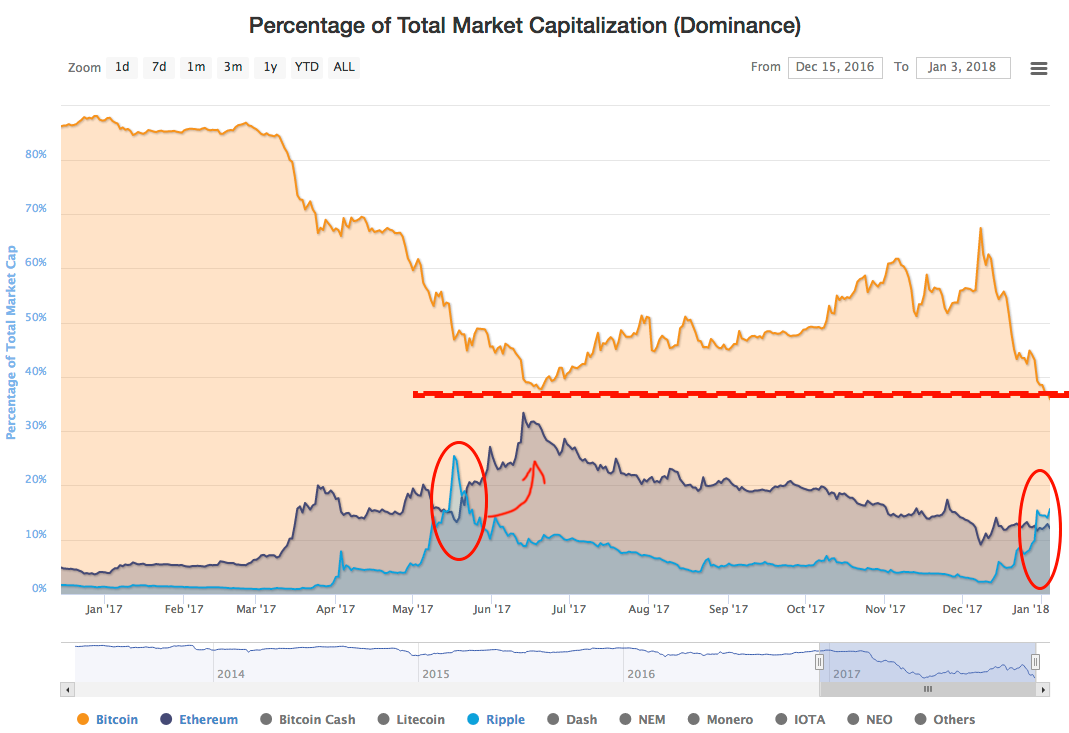 The past is not necessarily a predictor of the future, but it would be quite amazing if XRP maintains its second position for long, just as it would be quite interesting if Bitcoin Cash does not re-gain its third position.
However, who is to say but time itself. What we can say though is that with effectively all the banks now seemingly testing XRP, just as they are testing ethereum and other blockchains, it would be interesting to see if XRP has much left to talk about.
Especially in a space that keeps moving very fast, with all the top ten digital currencies now standing above $10 billion and a number of new projects making an entrance.
This diversity and scale means that few can now keep up with even a small fraction of developments at a time when this space now nears a one trillion combined market cap.
With such variety perhaps suggesting the bull run will keep on running as we continue to be spared a black swan event, thus increasing confidence in this still fairly new space.