Once the giant of photography, now the poster boy of companies that fail to adapt to changing times, might be having its Kodak moment in launching KODAKOne image rights management platform.
"Utilizing blockchain technology, the KODAKOneplatform will create an encrypted, digital ledger of rights ownership for photographers to register both new and archive work that they can then license within the platform," the company says in a press release.
They are to employ crawlers and bots surfing the web for any unlicensed use of images with the platform managing the post licensing process.
"We are using Ethereum Smart Contracts, but we're also developing our own proprietary blockchain and will evaluate the optimal solution during development," Kodak said in a statement.
They are to ICO too starting this 31st of January with the aim of raising $20 million and no more than $100 million.
The ICO, however, will be limited to the very rich (accredited investors) in line with SEC's discriminatory laws which exempt the rich from licensing requirements. So the rest might have to wait until it hits exchanges and potentially be forced to buy at a premium… for their protection of course.
The project doesn't really provide much detail, offering no whitepaper, but there is a litepaper if you wish to sign up with Kodak's marketing team.
"Kodak has always sought to democratize photography and make licensing fair to artists," Kodak CEO Jeff Clarke says. "These technologies give the photography community an innovative and easy way to do just that."
Tokenizing images is an interesting idea and there are projects working on similar platforms, but can this very old company, which famously failed to adapt to digital photography, crack the code?
They have come out of Chapter 11 bankruptcy protection in 2013 after some tough two decades, with most individuals down the street assuming the company had long gone, until today.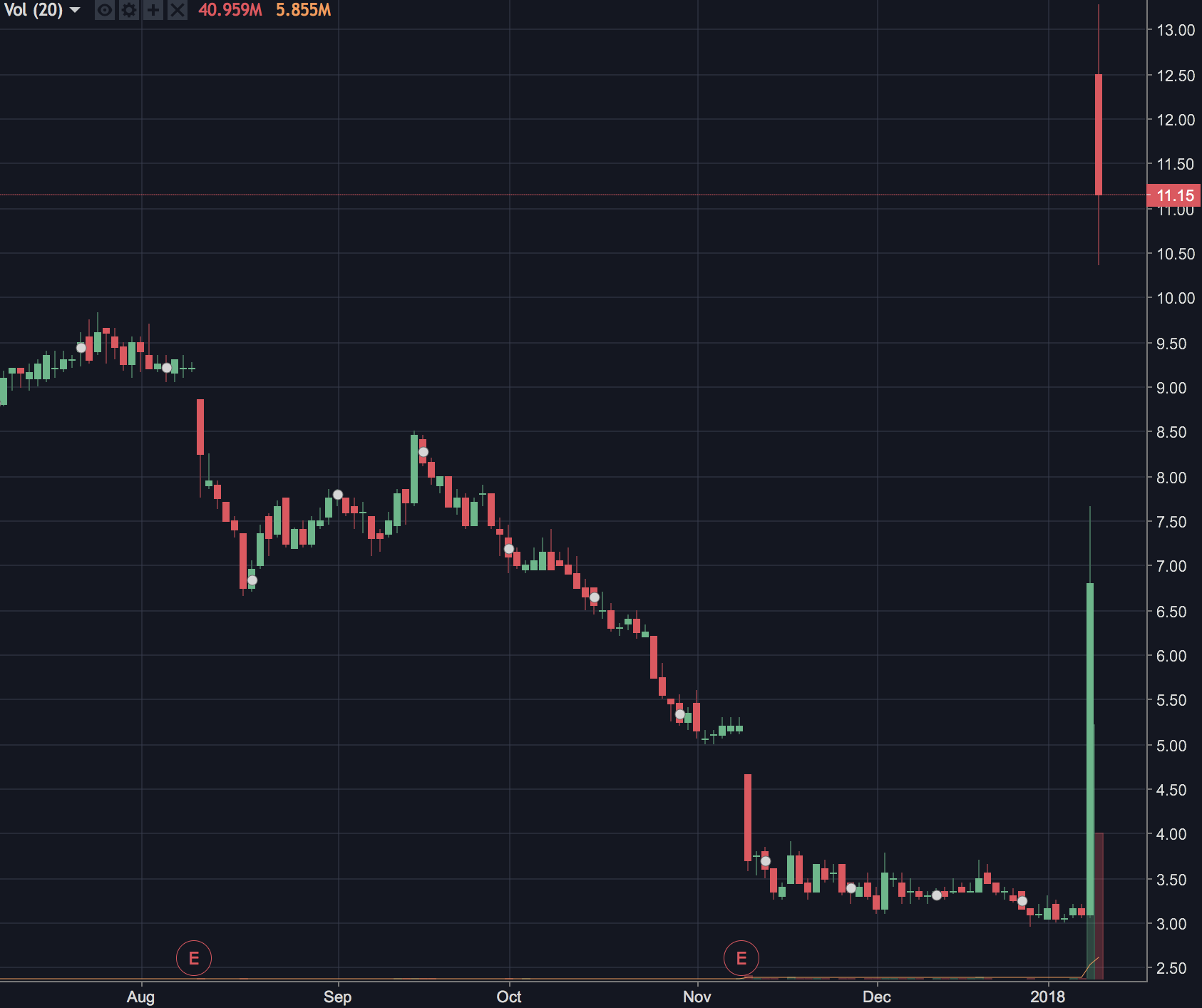 Its stock price skyrocketed on the news, up some 4x, presumably because investors figured the announcement would give the company some considerable free publicity.
With blockchain tech so reviving old corporations in a thirsty world for anything to do with this very innovative new technology that has given rise to an $800 billion new industry.