Initial Coin Offering (ICOs) have raised $5 billion last year compared to "just" one billion for traditional financing of blockchain companies according to CB Insights.
The headlines are Tezos, EOS, and Filecoin, with each raising hundreds of millions, but there is a long tail of innovative projects in the year the capitalist money making system opened to the masses.
Some 300 eth based tokens, with most if not all of them ICO-ing in 2017, now have an incredible market cap of some $70 billion, standing at around 50% of the market cap of eth itself.
Which might suggest the boom last year was perhaps due in part to ICOs and the frenzy of innovative activity they unleashed in the wild west waters. CB Insights says:
"In Q1'17, 19 ICOs closed for about $21M. Three quarters later, in Q4'17, over 500 ICOs closed for almost $3B. According to CB Insights, 2017 saw over 5x more capital deployed in ICOs than in equity financings to blockchain startups. Q4'17 alone saw that number jump to 7x."
Activity in traditional financing, however, is at highs too. Coinbase takes the headline as the newly minted unicorn, raising some $100 million in a series D.
"While ICOs are far outpacing equity financing to blockchain-focused companies, venture deal activity rose to an all-time high in Q4'17, up 128% compared to the same quarter last year," CB Insight says.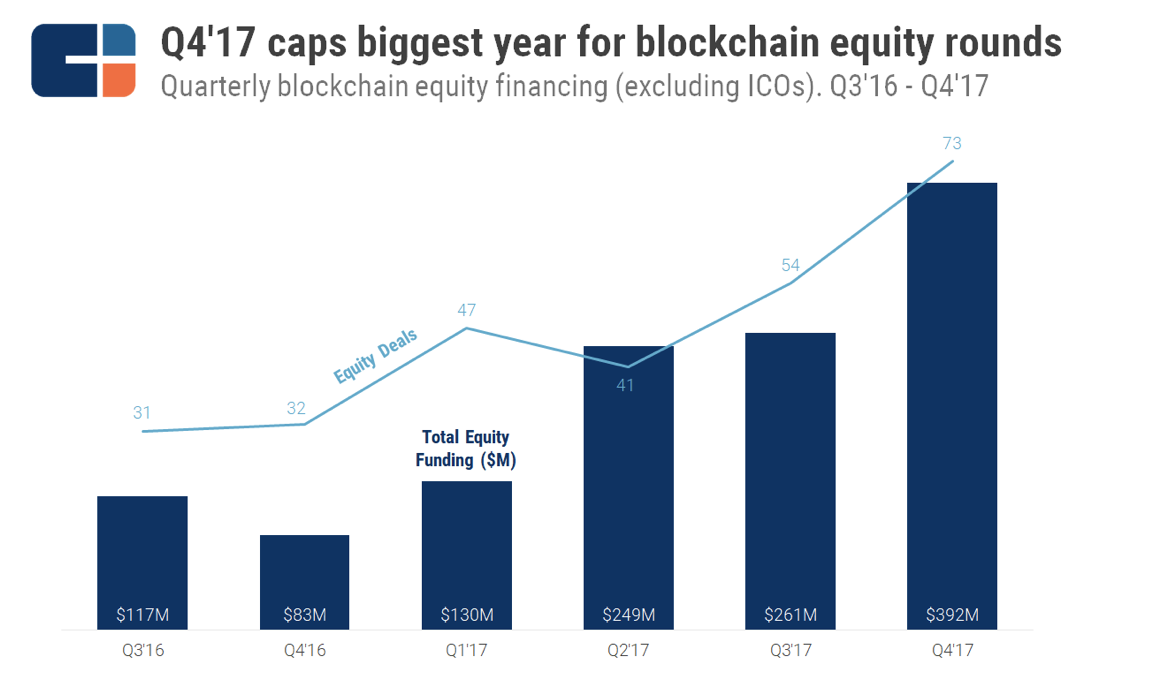 We'll have to wait and see whether this trend continues this year and what exactly the 800 ICO deals will produce, with most of them necessarily falling and some hopefully rising.
But a new phenomena has clearly developed last year as innovation and its benefits are opened to the masses, with smart but not billionaire individuals now able to take calculated risks just like the elite.
A trend the former banker's lawyer led SEC clearly doesn't like because they want to enforce their protectionist laws, keeping the gates closed to the masses while feeding sweet hunny to their rich buddies.
But whether anyone will pay attention to SEC in a global phenomena with competing jurisdictions remains to be seen as the digital revolution keeps on marching.