The token boom continues with a number of projects raising $450 million this month in Initial Coin Offerings (ICOs), according to data from a tokens analytics site Coinist.
That's on top of an incredible $3.8 billion raised during 2017, beating Venture Capital (VC) funding during the same period by raising five times more than equity financing.
With ethereum based tokens so rising to a market cap of $70 billion the last time we checked, half of the then ethereum market cap.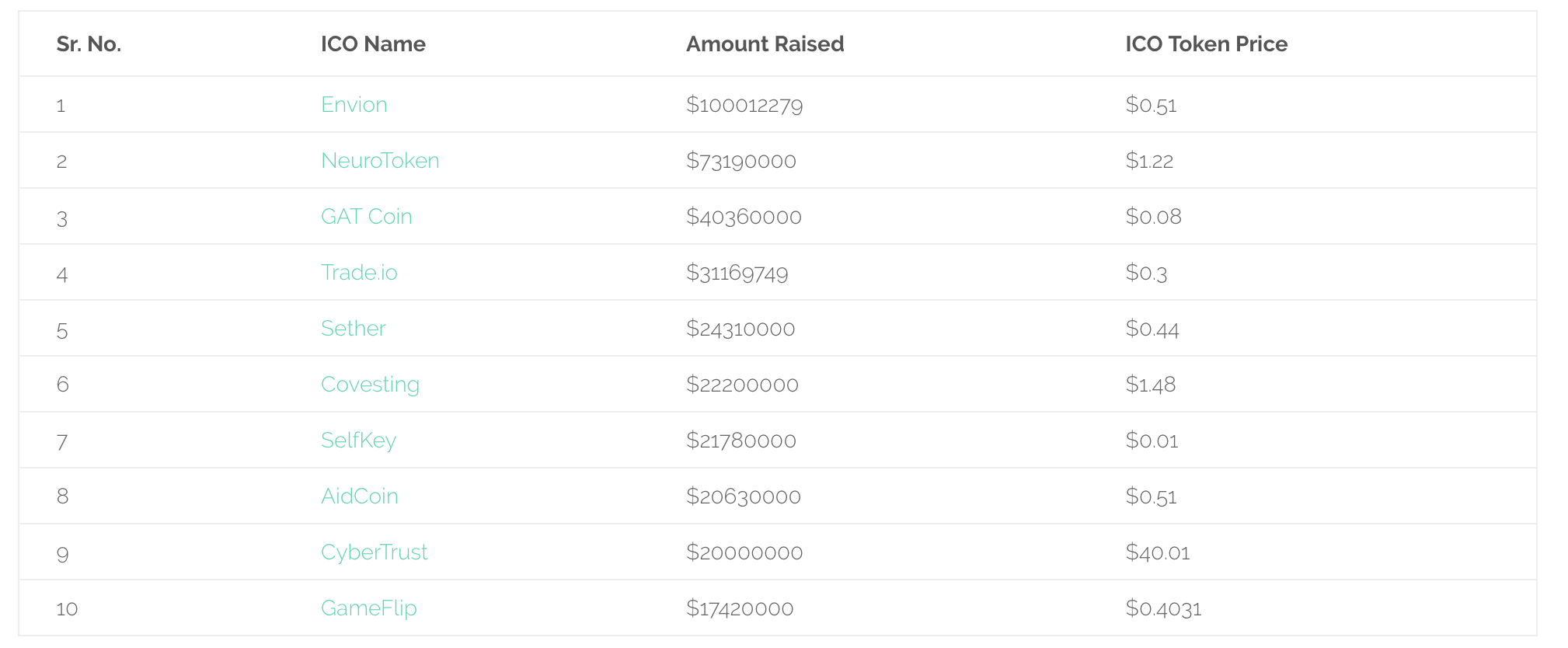 Despite a stricter tone by the Securities and Exchanges Commission (SEC), the tokens ecosystem has continued to grow with a number of projects arguing they have a utility function rather than being securities.
That's especially when it comes to some projects that are trying to replace the advertising model with a token model to address a monopoly in advertising where giants like Facebook receive the lion's share of ad money.
They are also trying to improve the attention economy so that individuals are rewarded for their data or for spending time online or for performing certain functions.
That increased innovation has led to some jurisdictions being far friendlier. Estonia, for example, recently embraced ICOs, with Kaspar Korjus, Estonia's Managing Director of e-Residency, stating:
"Our aim is for Estonia to become the best option globally for trusted ICOs as a result of our public and private sectors working together to make the most of our advantages, including our transparent business environment and our e-Residency programme."
While Switzerland has gone further in rhetoric, with the Swiss Minister of the Economy declaring the country's ambition to become a crypto-nation.
The global regulatory environment for ICOs, therefore, is mixed. But with tokens being global by nature, all that is required is just one friendly jurisdiction for the innovation in this space to continue booming.
And since there are a number of such friendly jurisdictions, ICOs keep challenging traditional investment methods, among many other fields.