57 Ukranian politicians, government officials and company CEOs have declared holdings of more than 21,000 bitcoins, with Bitcoin Cash following as their biggest second crypto holdings.
Some of the biggest declared bitcoin holdings are by Golubov Dmitry Ivanovich, a millennial apparent former hacker of sorts, now a member of the Ukrainian Parliament (Verkhovna Rada in Ukrainian.)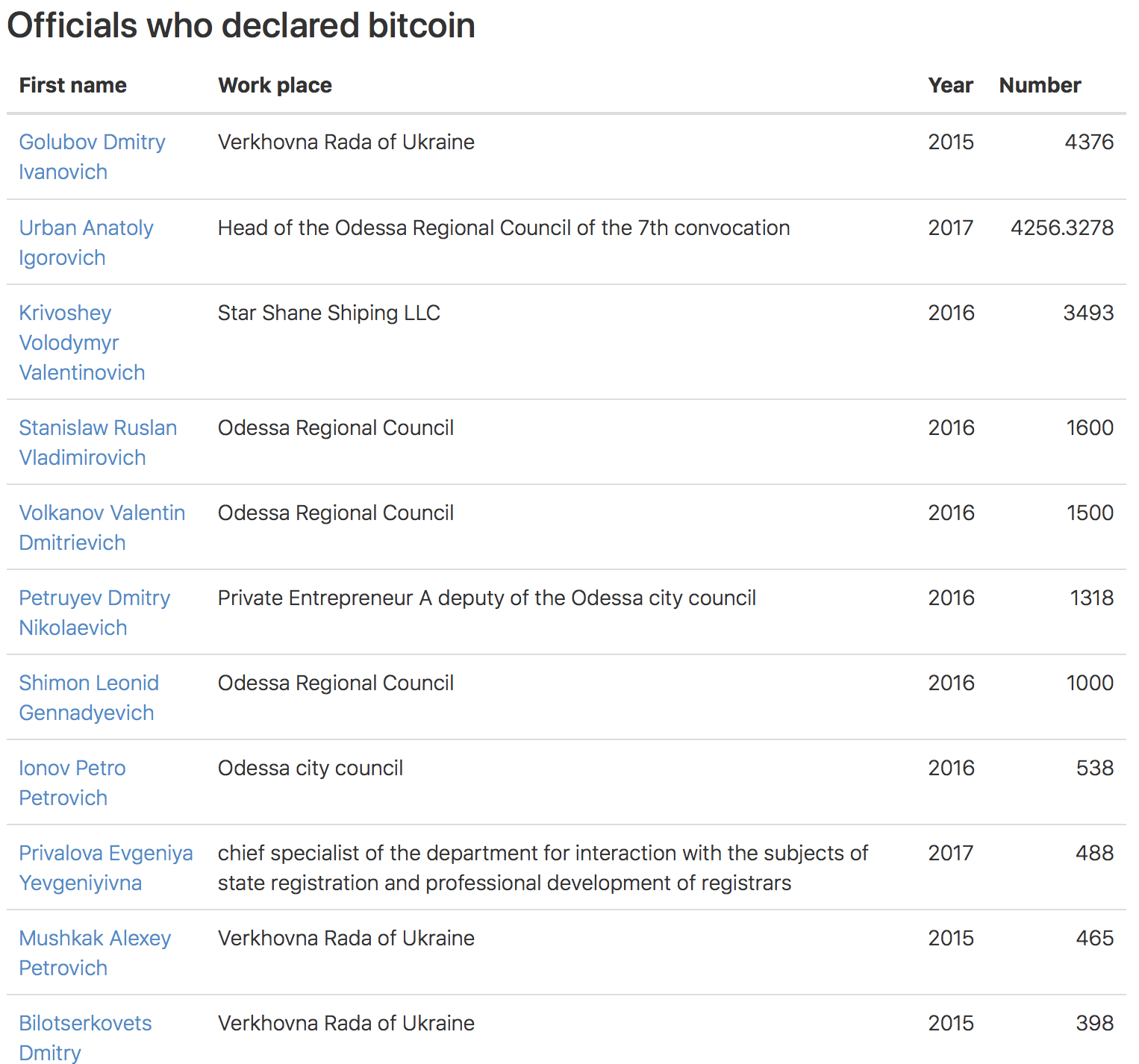 A combined total of 21,128 bitcoins were declared, currently worth $222 million, after Ukrainian officials were required to declare their holdings in an ant-corruption probe.
Dmitry V. Palpatin declared the largest holdings of any crypto other than bitcoin, so having 7,711 Bitcoin Cash, now worth around $11 million.
The 28 year old was elected to the country's parliament in 2015 following some curious PR based on his last name, with his official title being "Emperor" at LLC Palpatine Finance Group.
Emperor Palpatin seems to have sold all his bitcoins for BCH, presumably because the latter tends to provide more privacy due to allowing fairly cheap obfuscation methods through mixing.
These are the first crypto holdings declared by politicians anywhere in the world as far as we are aware and the sums are interesting, indicating just how mainstream now crypto is, although still primarily seemingly limited to millennials.
Other countries might follow suite and have the same requirements. In which case we might perhaps see the Ukrainian results mirrored in other parliaments.
It is know, for example, that the former British Prime minister, David Cameron, and the former Chancellor, both hold bitcoins. Although that was in a publicity stunt to promote Fintech while buying a small amount of BTC in an ATM.
There is some speculation that Trump's sons might hold some BTC, but those speculations amount to something like: they love freedom and crypto is freedom.
However, suggestions last year that the then Trump's Press Secretary and some aids to French officials were involved in one way or another with bitcoin was a probably significant contributing factor to crypto going mainstream in 2017.
So it wouldn't be very surprising if crypto holdings are somewhat common in Western Parliaments and Congresses, as well as in the civil service.