With South Korea not banning cryptos, but instead deciding to just tax it like any free land, and with the biggest crypto hack suddenly becoming a non hack after Coincheck stated they will somehow recompensate everyone, those who shouted this is just like 2014 might perhaps have to reconsider their position.
Or not, we'll have to wait and see, but sentiment appears to have improved, especially in ethereum, where the cool kids are sort of in a party mood.
Ethereum is kind of dragging everything up today, rising by 15% or more. Is it taking the baton from bitcoin in a continuation of their dance since 2016? We'll have to wait and see.
Spring is coming, and during spring ethereum usually shines. For the past two springs it has been around, it has gained the market cap bitcoin previously had. But whether it will do so this spring, time will tell.
This is tablechat and we have a fine line-up for you because there is a lot of catching up. Let's start with the mundane:
I let my followers down. My team audits tons of ICOs. Most are cons, scams, frauds etc. From fear of reprisals I say nothing. I have been a coward. But starting today I am posting the "Dubious ICO of the Week" with our full audit. First is Static:https://t.co/5oXP0lEli7?amp=1

— John McAfee (@officialmcafee) January 28, 2018
Yes John, your heart is so big we can hear your tears from here. O mighty how much your service is needed to tell us what is rubbish, rather than what is not rubbish. Such great service from your fine heart, because the former is a far smaller field than the latter.
Static coin? Seriously! You had to tell almost a million followers that this thing no one had heard of is rubbish? Is it because now they've all heard of it?
Johny, Johny.
From the mundane to the super serious we go. We've all seen how the mainstream media operates, right? Hillary, 99.99% chance of being elected.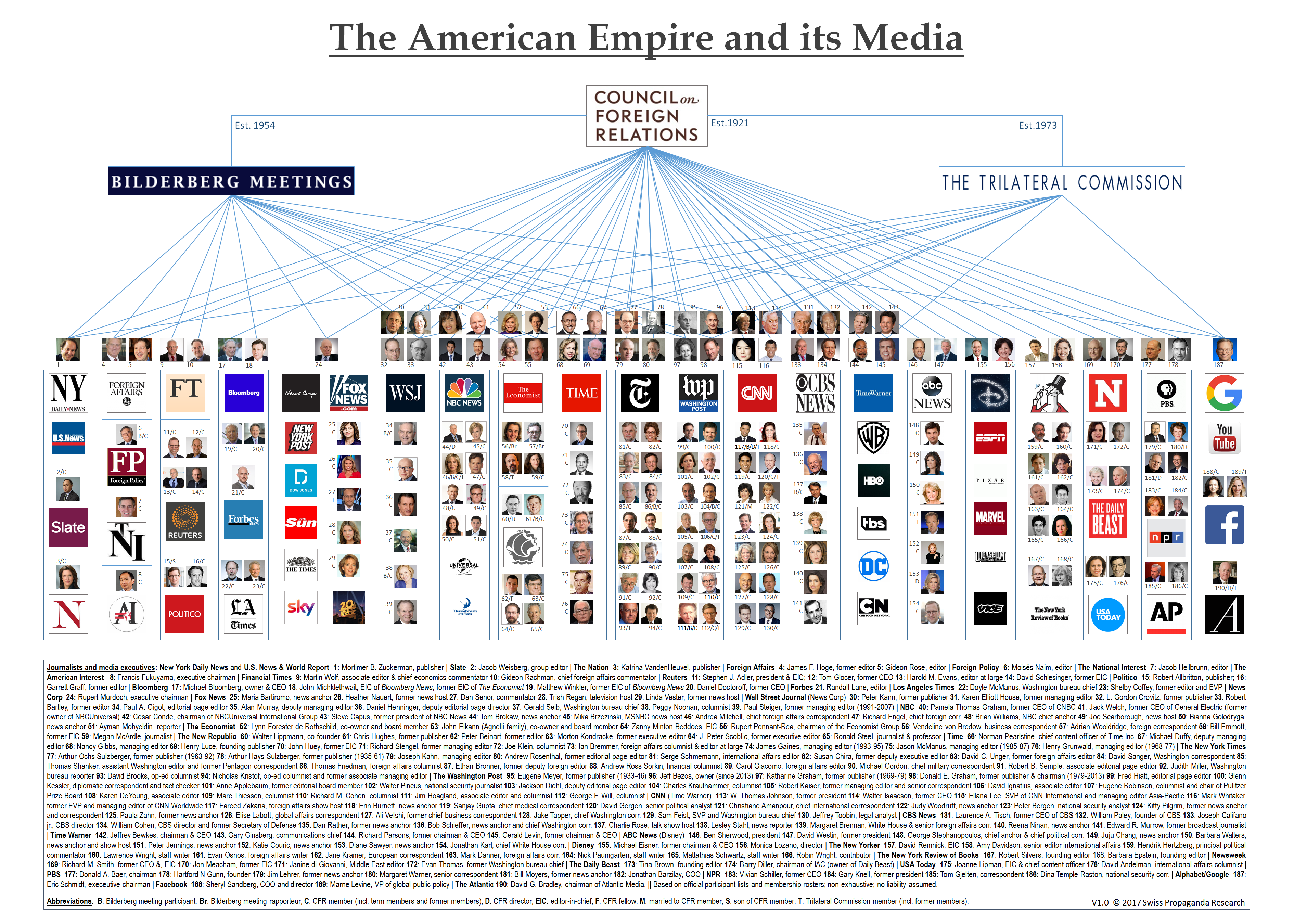 We're going to try something new and very unique in this space, although it does need a little bit of better formatting. A poem? Lad fancies himself a poet everybody:
When greed rules,
one is eaten by greed.
When morals are discarded,
one is eaten by immorals.
When principles fall men fall too,
for in this world of temporary living,
to not be part of the network means to be eaten by the machine.
In this 21st century,
a new reality rises.
Man, the social network, is now man, the code.
In extreme complexity we swim,
and in these pioneering waters what was,
stands no longer,
for the past, present, future,
is being rewritten.
As the drums of revolution sound
upon hills, upon rivers, on all land.
May it be of a peacful kind,
may the genes not be provoked to blood,
may intellect rise on our hearts.
Above all else, may we see, may we hear,
may our spirits rise to objectivity.
Edgy. We've received a lot of news that were not worthy of a full article, so now we'll go through the mailbox in the order we've received them and see if any are worthy of mentioning below.
Hmm, maybe we were a bit too busy to appreciate the following news. Not our fault, who calls their project a Bee token. Seriously. But it seems to be interesting.
Apparently, former Uber, Google and Facebook workers are starting an "Airbnb on the blockchain" company, so in the future you might be able to pay your rent with ETH and BTC. They say:
"It allows users to directly contact and negotiate home and vacation rentals without the need for a centralized authority. Traditional on-demand platforms charge commission fees between 10-22% to cover company costs. Bee Token charges a 3.99% fee for payments in fiat and 1% for payments in ETH or BTC, but charges nothing for transactions in BEE.
Today Bee Token announced a strategic partnership with WeTrust, a blockchain-based financial platform, to provide a decentralized insurance layer based on crowdsourced security deposits for Bee Token users and improve risk assessment capabilities by integrating user history on the Beenest platform."
Oh, we should have really covered this following one. Man we so forgetful. Nah, too much news. Whatever:
"Lithuania has announced it will host Europe's first international Blockchain Centre in Vilnius…
The global event will host representatives from the European Commission, the European Central Bank, the Lithuanian Government, world-renowned companies including; NASDAQ, NEM, Pillar Project, Qadre, and other enterprises that are already applying blockchain technology.
The objective of these companies and organisations gathering in Vilnius is to discuss the future of blockchain in Europe, and beyond, at the highest level for governments and businesses. Blockchain enthusiasts from around the globe are invited to join the debates online and follow the presentations via live streaming.
The founder of Blockchain Centre Vilnius and member of European Parliament, Antanas Guoga (better known as Tony G in the blockchain industry) said:
'Digital economy is a great catch for small countries like Lithuania. Technology and innovations are beneficial for talent situated in young economies. Lithuania is stepping up by offering a globally represented blockchain hub within an enabling regulatory environment.
We are uniting an impressive team of investors, blockchain experts and mentors.  Our centre is home to both well-developed and fast-growing blockchain projects with the ambition to expand to and from Europe, and the rest of the world.'
Virginijus Sinkevičius, the Minister of Economy of the Republic of Lithuania and keynote speaker of the launch event stated, 'Blockchain technology is most often associated with innovation in the financial and engineering sectors, but it is important to realize that the system has a much wider range of applications, both in business and in public administration.
Therefore, the emergence of this centre will help Lithuania strengthen its rather new global competence and develop innovative products that can become not only a successful export product, but also the country's representative card.'
During the opening ceremony of the launch event, the Minister of Economy, V. Sinkevicius, will witness the signing of a Memorandum of Understanding with residents and partners of the Centre, including partners Lithuanian Confederation of Industrialists; Kaunas Technology University; Price Waterhouse Cooper, and including residents; Pillar Project (UK); NEM.io Foundation (Singapore); GCAC (Canada); Lympo.io (Lithuania); and other companies and institutions."
Looks like Estonia is spilling over to the Baltic. With Sweden housing the only crypto ETF, the area is becoming an interesting spot, to say the least.
Now, what the following press release says we have no clue (we're joking), but there is so much namedropping, why not burden you with finding out for yourself:
"CapLinked, a secure information sharing company founded by PayPal's first US head of marketing Eric M. Jackson, today announced TransitNet, an opened blockchain framework for protecting and recording enterprise transactions. CapLinked and TransitNet are backed by Peter Thiel's Founders Fund and Alphabit Fund."
Right, OK… awwww this coming one is so cute. Vegetarians want to save animals through cryptocurrencies and blockchain tech. Barney Chambers (class name) tells us:
"The Veggie community votes on which animal charities and initiatives to support with the separate animal fund. Users don't need to spend any money to make a real difference to the welfare of animals. Simply by running the software, users will generate wealth for themselves and help make an amazing impact on animals around the world.
On the first day of release, hundreds of miners in the Veggie community began mining. In just one month, the community has generated over 800 000 coins, and over 200 000 coins have been generated in the animal fund."
Amazing impact… SEC! Amazing impact! Right… this is the bit where we say we have undertaken minimal verification, if any verification at all, of the above press releases or what follows. What's in quotes is in quotes, ok, nothing to do with us. Do your own research if it piques your interest.
With blockchain tech being global and neutral, it spans cultures and traditions. Although what follows is really a shared problem, ensuring charity money goes to where it is meant to go.
With Waqf apparently being "an endowment made by a Muslim to a religious, educational, or charitable cause." Something mirrored in Christianity where you have to give a certain percentage to the church or a charity:
"For decades, the development and administration of Waqf assets has been a challenge in many countries. Billions of dollars' worth of waqf assets are available worldwide which could be used to alleviate poverty, but which are simply not being utilised to their fullest potential (if at all)," we are told before they further add:
"Finterra and International Centre for Waqf Research (ICWR-IIUM) are jointly organising the International Waqf and Blockchain Forum (IWBF2018) to highlight and explore the transformative potential which blockchain technology offers for the sustainable development of waqf.
With the theme of "Harnessing the Power of Blockchain technology for the Global Development of Waqf", this forum will bring together some of the brightest minds from both the Islamic finance and technology domains including practitioners, subject matter experts, scholars, regulators, government agencies, NGOs and C-level executives from across the world.
The overall objective of International Waqf and Blockchain Forum 2018 is to establish clarity and a collective understanding of the potential of blockchain technology for supporting the facilitation and development of waqf assets on a global scale, whilst also promoting new economic alternatives to enhance Muslim unity."
It's apparently to be held on the first of March 2018 in Malaysia. Now this next one, we didn't even have time to reply by saying sure. That's why we recommend they just send the content, rather than asking for permission, but a new one is born everyday, so…
"According to a recent poll, about 40 percent of Americans are open to using Bitcoin for purchases. But despite all of its promises, crypto is notoriously difficult to spend it for everyday transactions.
On Thursday, Vaultbank is announcing the launch of its debit MasterCard that will allow anyone in the U.S. and E.U. to spend their cryptocurrency just by swiping a card. Would you like to preview the press release under embargo?"
That would be the Thursday that just passed, but 40% of Americans want to buy stuff with bitcoin? Really? Maybe. Should have really sent that poll, might have even attracted its own article.
But until next time, that's it for tablechat. Keep tight and safe from McAfee pumps, and join us in saying: God bless our free lands.