In the beginning, there were only seven cryptocurrencies, with most of them now off the map, except for bitcoin and litecoin.
You've probably never heard of Teracoin, Novacoin or Devcoin, but those were few rare ones you could buy in April 2013 besides bitcoin.

A year later, in April 2014, the crypto market had ballooned to more than 200 coins valued at around $6 billion.
Bitcoin and Litecoin remained at the top, although far apart from each other, but dogecoin was the fifth most popular coin, with Ripple too making an entrance.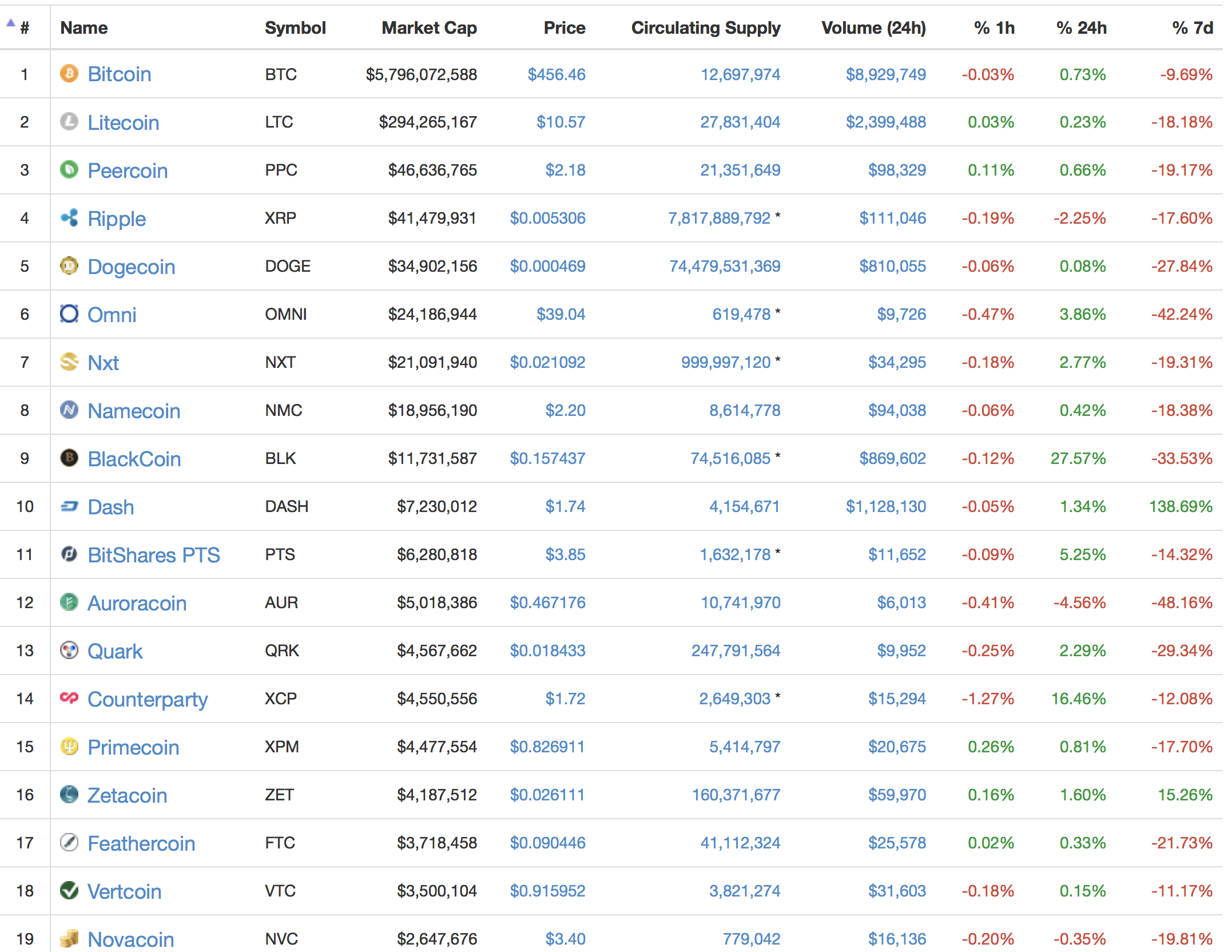 The global market cap then fell in 2015 to $4 billion, with bitcoin accounting for much of it at $3.5 billion.
We can now see some more familiar faces, including NEM, but many that were, are now pretty much gone from attention.
One thing you might notice below is the volume. Just $11 million for bitcoin, with many at $30,000 or less during a 24 hour period.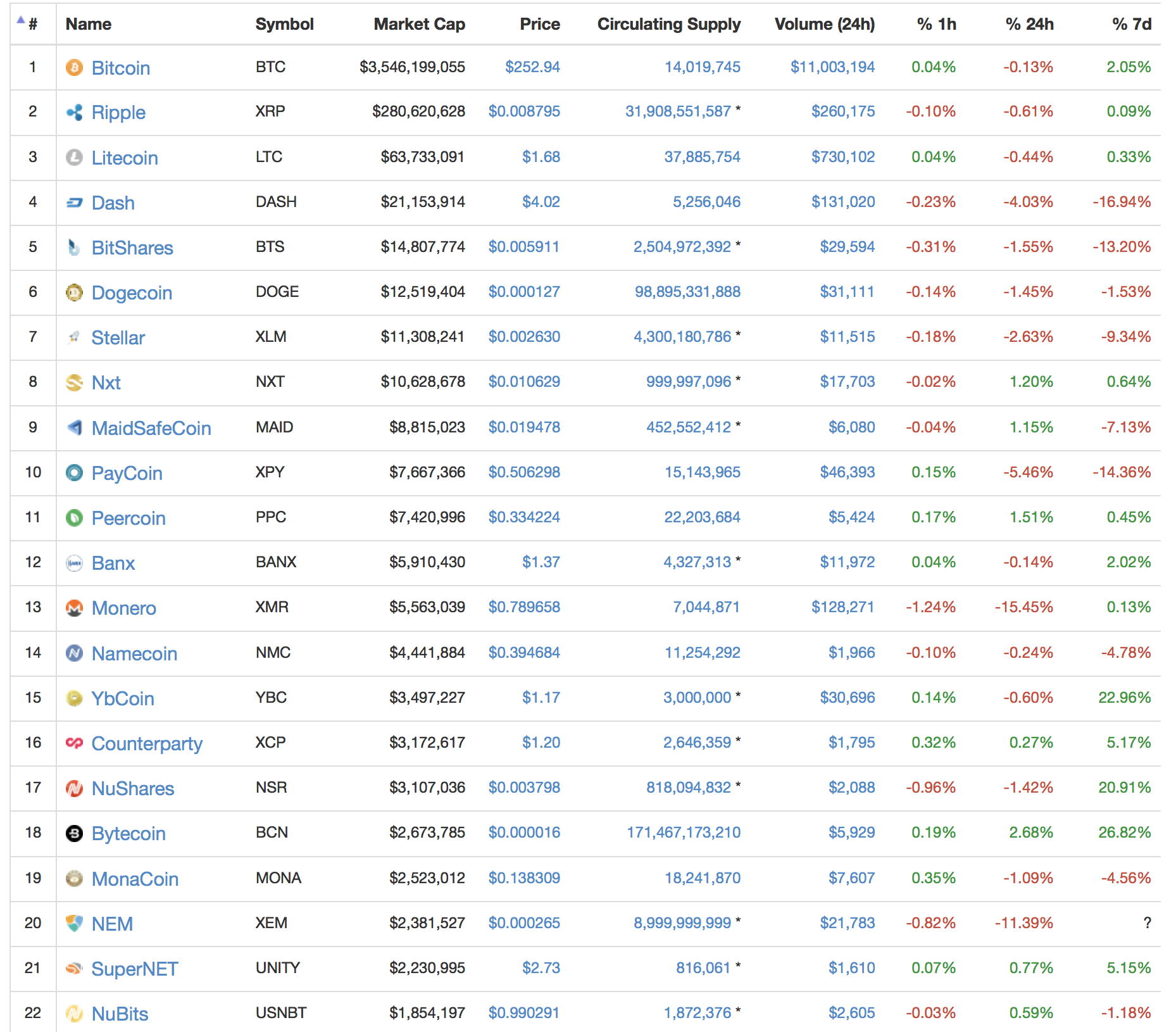 Growth returned during April 2016, with the global market cap doubling to $8 billion. Bitcoin still fairly dominant at $6.4 billion. There are now 500 cryptos.
Ethereum makes an entrance and takes an almost one billion dollars market cap. Some familiar names are ranked, but plenty have passed the buck.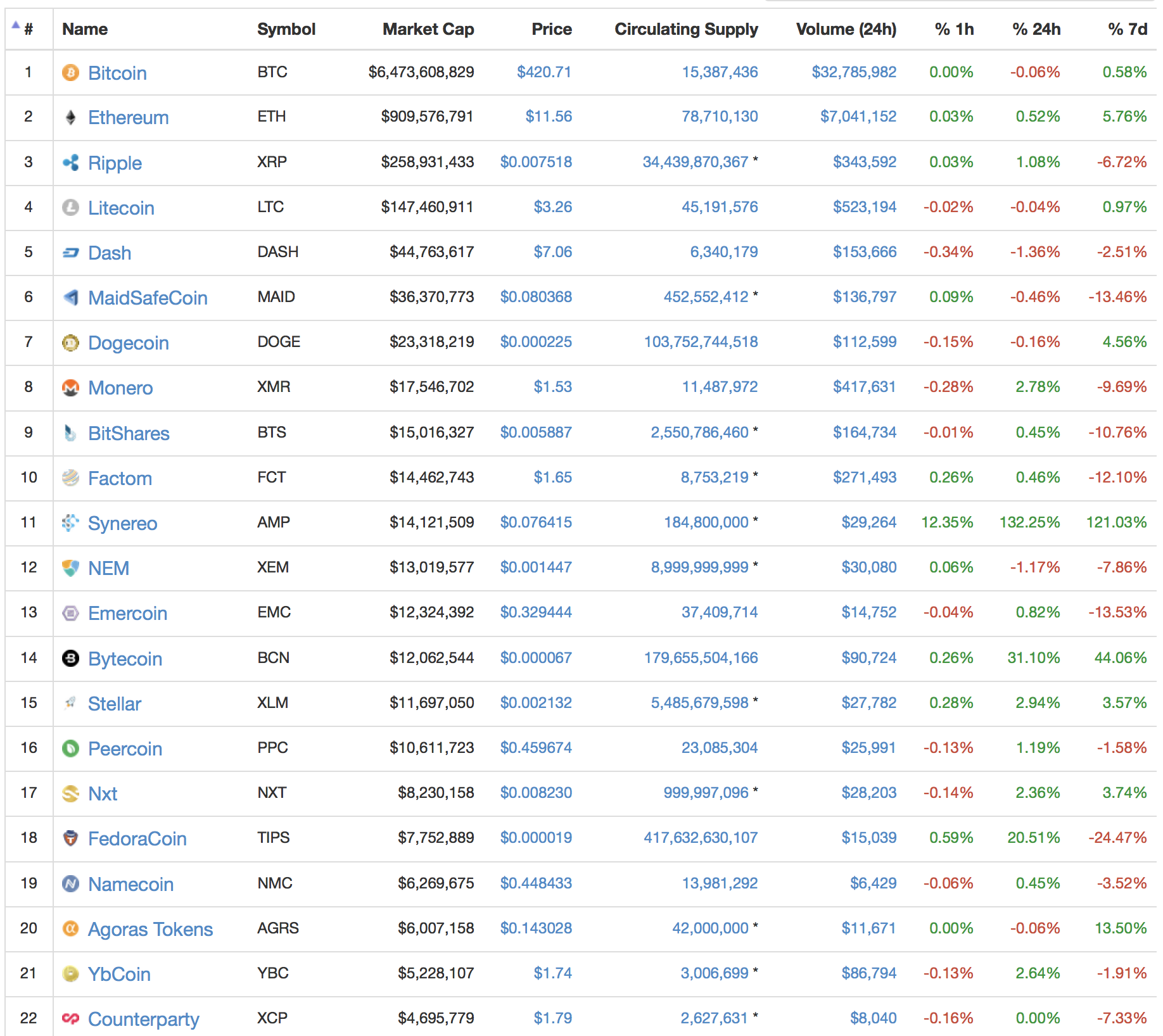 By April 2017 the landscape becomes a bit more familiar, with the global cap rising to $35 billion for around 700 cryptos and tokens, while bitcoin accounted for "just" $21 billion.
Ethereum's market cap is now where bitcoin's was a year ago. Many new coins have made an entrance, plenty have left, while volumes are somewhat respectable.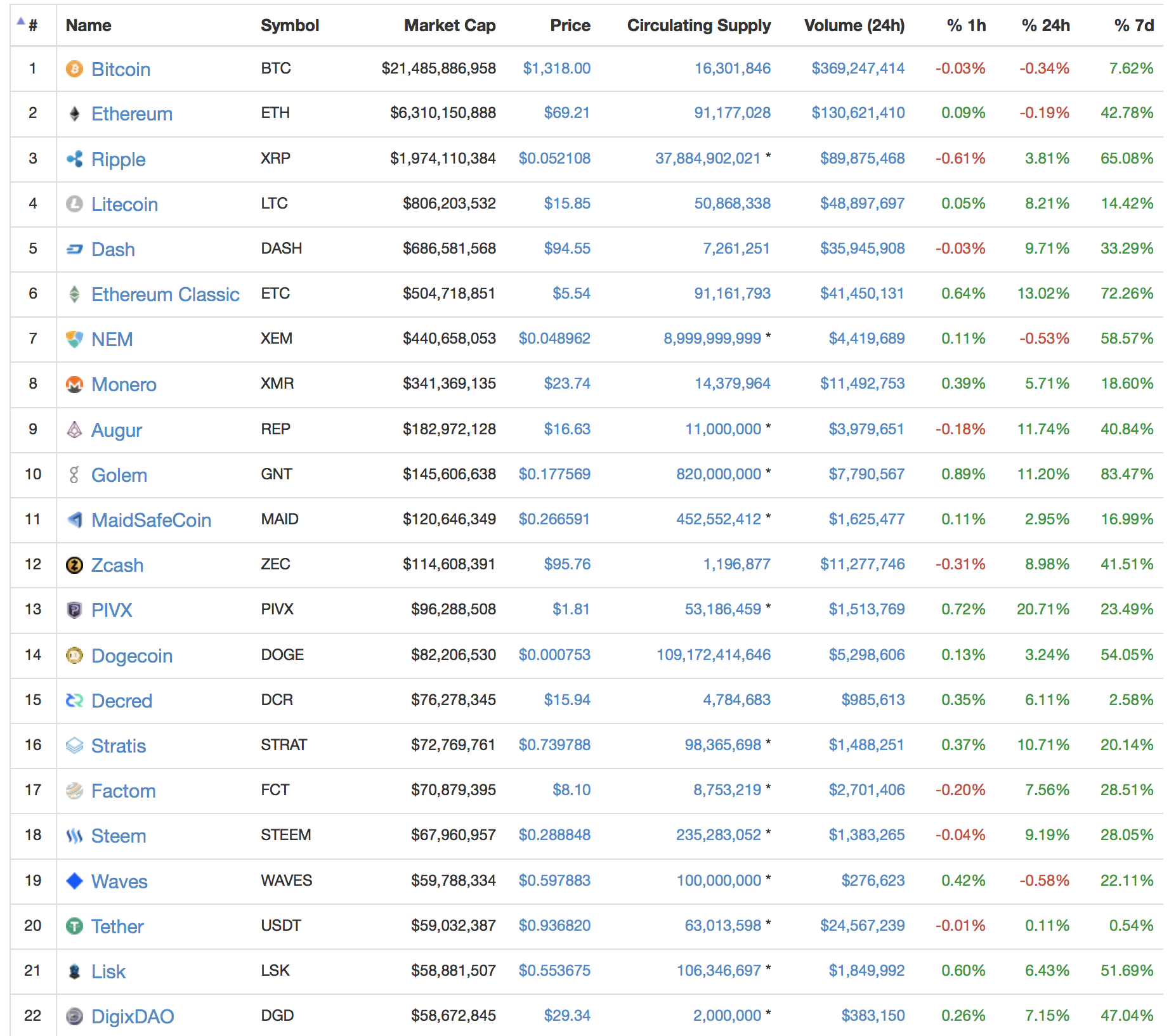 By January this year, the crypto space doubled its number to 1,490 cryptos, with a current market cap of nearly $600 billion.
Bitcoin and ethereum continue chasing each other, with bitcoin still in top position, but the gap seemingly is closing.
While trading volumes are now in the billions, with many new cryptos and tokens rising to take $10 billion and higher market caps.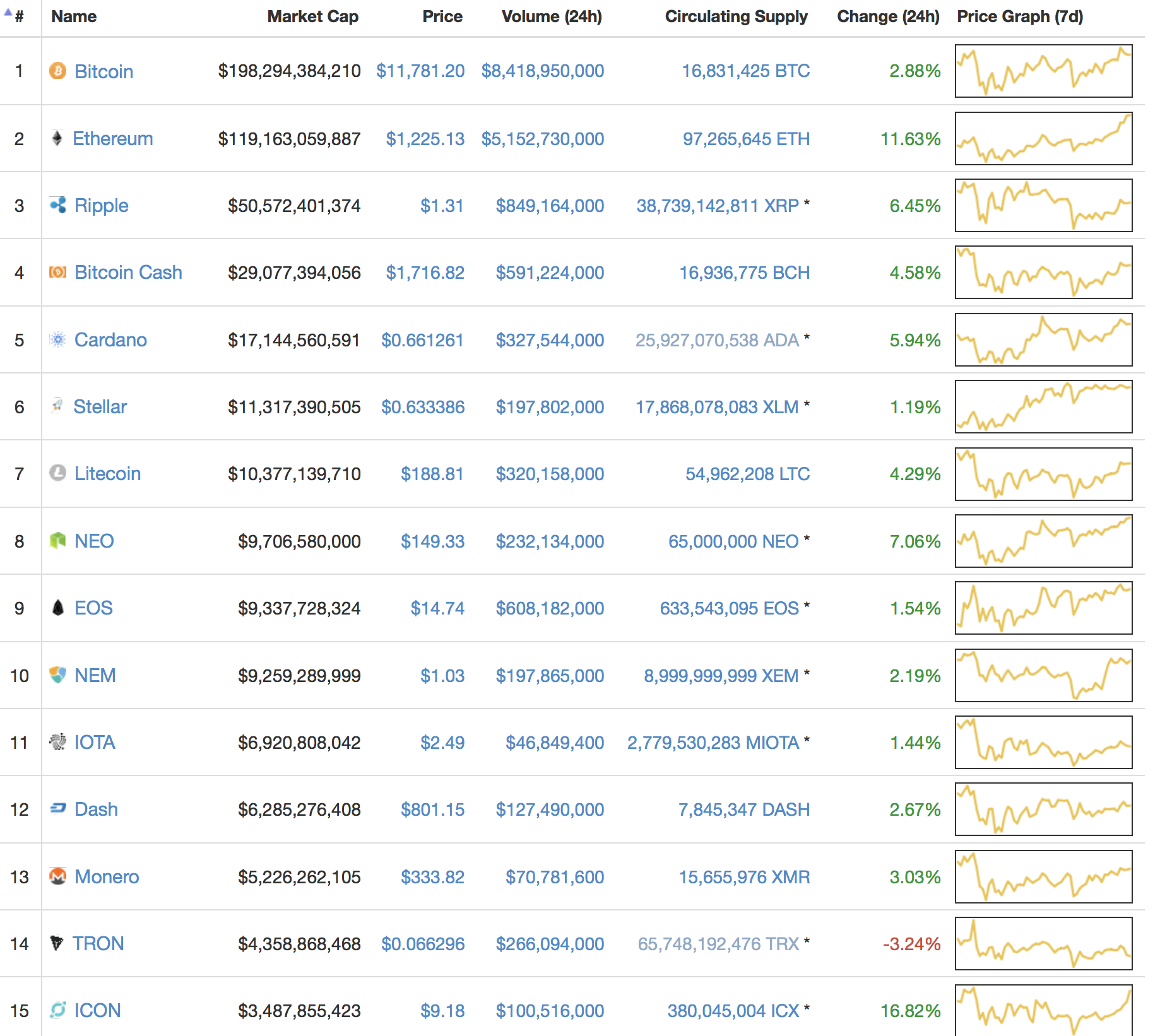 Most of the growth in this space, therefore, has been during last year when crypto went mainstream.
An important contributing factor towards it was ethereum, because of its smart contracts, with the platform so unleashing a bull run in 2016, that appears to still be continuing.