A global boom has returned with growth across the board. US's Economy grew by 2.2% last year, same as the EU. While UK grew slightly slower due to Brexit, but jumped in the last quarter to 1.7%.
That's lower than Russia or Australia, while China is leaving everyone in the dust, growing at an incredible 6.6%, a rate they have been keeping now for some years.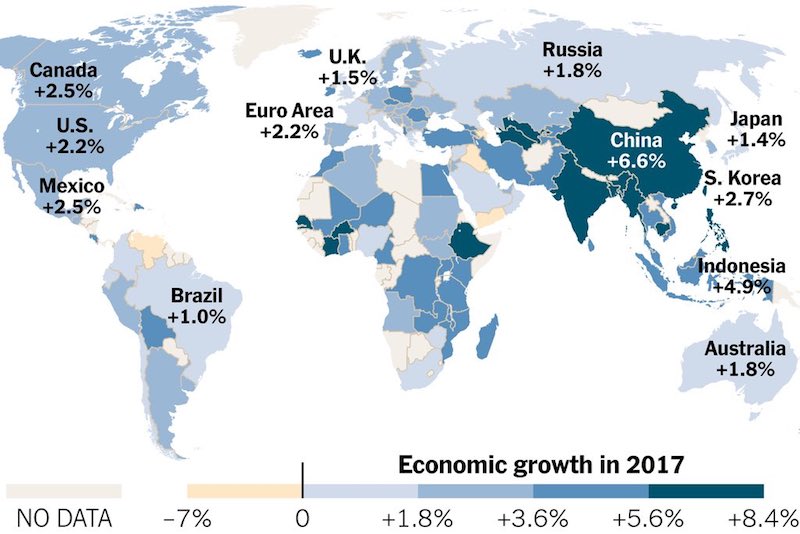 This increased optimism and productivity has sent stocks in a bull run the likes of which has not been seen before, up some $7 trillion just this month after gaining around $20 trillion last year.
"U.S. equities have already gained more in the first few weeks of January than they do in many full years," writes Urban Carmel of the Fat Pitch blog before further adding:
"The equity market is undeniably hot, and that can often lead to a period of retracement and decline, but trends weaken before they reverse, and this one has not shown any sign of weakness."
That remains to be seen, but the very business friendly Trump administration has seemingly changed investors evaluation after he stated in Davos they have removed 22 unnecessary regulations for every new one and have enacted the biggest tax cut in history.
The dollar, however, is sliding. Whether this is intentional policy to make exports more competitive is unknown, but Trump indicated he was not worried about the dollar's devaluation.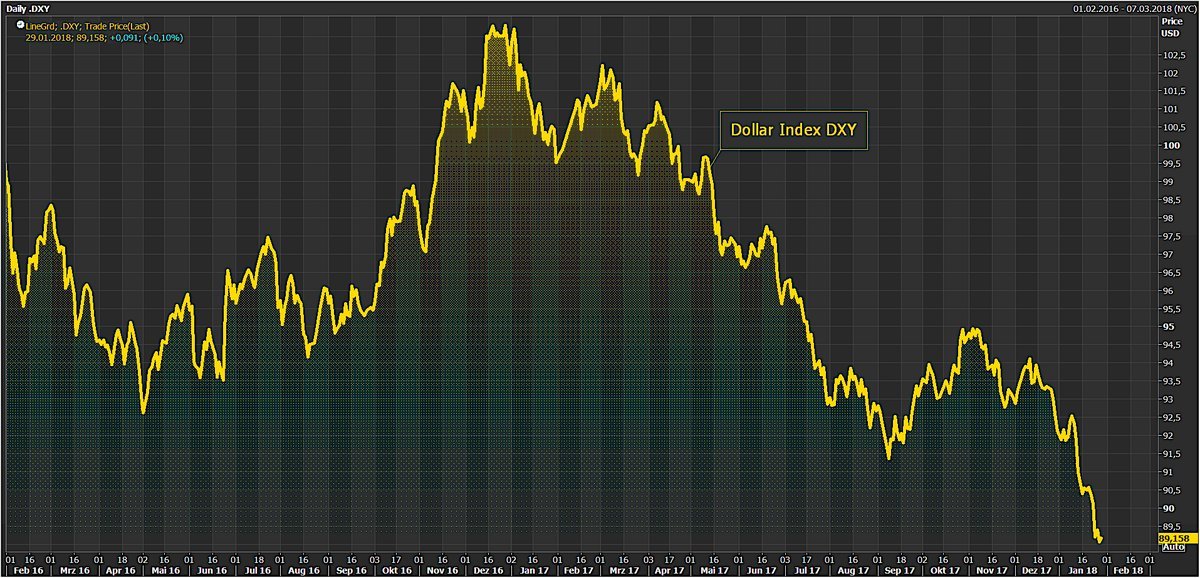 Some are suggesting the dollar's fall might be due to American investors taking their money out of the country and into other regional funds in Europe or Japan.
But it might also be because the dollar had gotten too strong following Yuan's devaluation and the Pound's Brexit shock, thus a correction might have been due.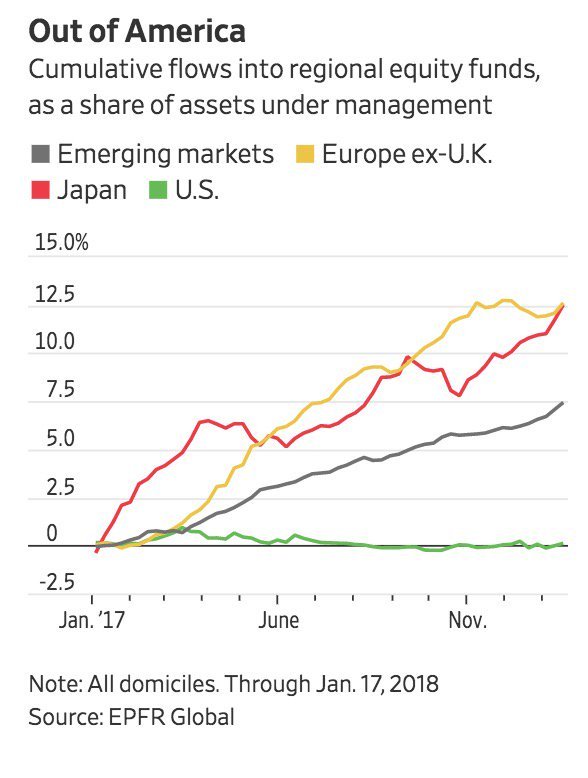 It's unclear whether cryptos are now of a sufficient market cap to have an effect on the dollar or other fiat currencies, but the general macroeconomic boom has been felt very much in this space too, with digital currencies rising to a nearly one trillion market cap at their recent height.
They now stand at $600 billion following incredible growth last year, with volatile movements opening 2018, but where prices in this space are going, and more widely in global stocks, remains to be seen.