The Innovation Shares NextGen Protocol ETF (KOIN), which focuses on crypto and blockchain companies, has begun trading on the New York Stock Exchange (NYSE).
It's opening price was 24.95 with a price range so far of 24.73 – 24.95, handling volumes of 16,465 just an hour or so after trading begun.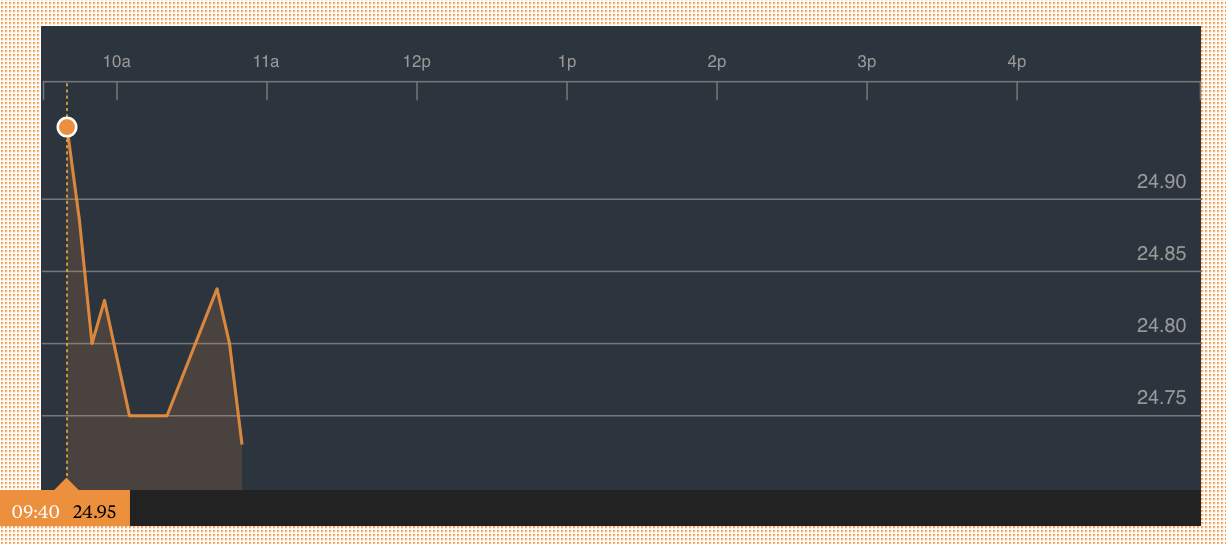 "The index underlying KOIN was constructed utilizing a natural language processing algorithm that screens for global stocks that are believed to have a current or future economic interest in blockchain technology," the company says before further adding:
"By harnessing the power of textual analysis and artificial intelligence, companies are uncovered that might otherwise be overlooked by traditional analytical research."
They are broadly focused on four categories. Companies that accept cryptocurrencies for payment, mining companies or enablers, blockchain solutions providers, and what they call adopters:
"Cryptocurrency as Payment: Companies that accept cryptocurrency as payment for goods and services or are developing blockchain payment solutions.
Mining Enablers: Companies that either create equipment and/or tools to enable creation of new blockchains or are mining blockchains as their main business.
Solutions Providers: Companies engaged as Blockchain as Service providers. They assist businesses and organizations in the creation and implementation of blockchain applications.
Adopters: Companies that primarily use blockchain technology to increase operational efficiencies, optimize settlement processes, enhance the customer experience and/or increase data security/integrity."
Matt Markiewicz, Managing Director with Innovation Shares said "we believe we've built a solution that allows investors to gain access to a profound digital resource, one which has the potential to revolutionize the way global trade is conducted, data is secured, supply chains are managed, financial instruments are cleared and contracts are recorded."
This is one of the first stock traded blockchain focused ETF to go live in US following the considerable boom experienced last year that has now increased the global crypto market cap to above half a trillion.
They do not however track the price of crypto directly as the Stockholm Nasdaq bitcoin and ethereum ETNs do, tracking instead crypto and blockchain focused companies.
But the financial infrastructure is clearly maturing in this space, with traditional investments and companies beginning to intermingle with this new innovative invention.