Samsung has begun manufacturing bitcoin specific ASICs miners according to South Korean media, with the company starting mass production this month after they completed the development of ASICs miners last year.
"We are in the middle of supplying a digital currency mining company in China," the company reportedly said.
They have entered into a contract with a China based hardware mining manufacturer, but who exactly is unclear at this stage.
Samsung reportedly also entered into a contract with a Russian based bitcoin miner, Baikal, to supply ASICs in December last year.
They had already completed testing at the time, with mass production beginning this month, providing Baikal with chips to update their miners.
Samsung did not reply at the time of publishing for further comments on the matter, but their competitor, Taiwan Semiconductor Manufacturing Company (TSMC), has been supplying semiconductor ASICs for mining to Bitmain.
Whether Bitmain has now changed supplier and is contracting with Samsung, or whether it is another China based miner, is unclear.
But Samsung's entry into this space, even as potentially just a parts supplier, might mean their profits could now be affected by increased or decreased bitcoin mining demand and more generally crypto mining as they also mass produce GPUs. So far, however, their stock has been on an upwards trajectory: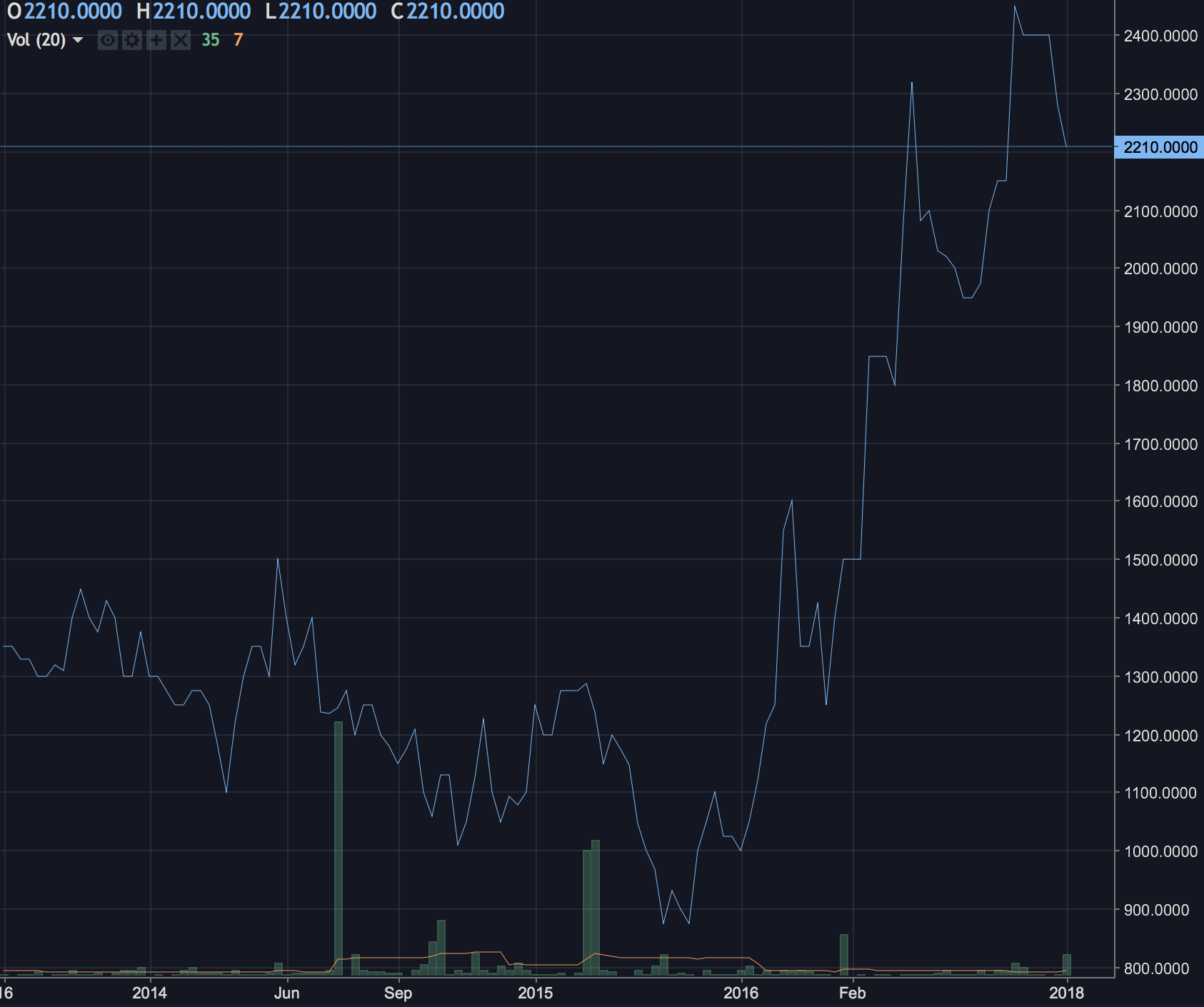 The growing popularity of cryptocurrencies in South Korea has led to the involvement of more traditional companies, including some of their biggest online shopping malls which are to start accepting crypto-payments.
Samsung itself joined the Ethereum Enterprise Alliance in May last year, and in November announced a five months contract with the Seoul Metropolitan Government to establish an Information Strategy Plan for Blockchain based innovations in Seoul.
The South Korean giant, therefore, is no stranger to this space, but their apparent more direct involvement with cryptocurrencies might be a very first for a company of this size and reputation.