Ethereum. The much loved new cool kid in the block is making heads turn again as it stands in green amidst a stormy January that has sent everything else into red.
For some time now the currency has maintained stability and has even increased in price while all else has followed bitcoin down, suggesting eth might be the very first to decouple from btc.
As can be seen above ethereum is pretty close to overtaking bitcoin cash in price, with the market cap between ethereum and bitcoin now just $40 billion away, near the lowest percentage level it has ever been.
Ethereum's market share has further risen to nearly 23%, while bitcoin stands at around 33%, just a 10% difference, close to the lowest difference ever seen of around 7%.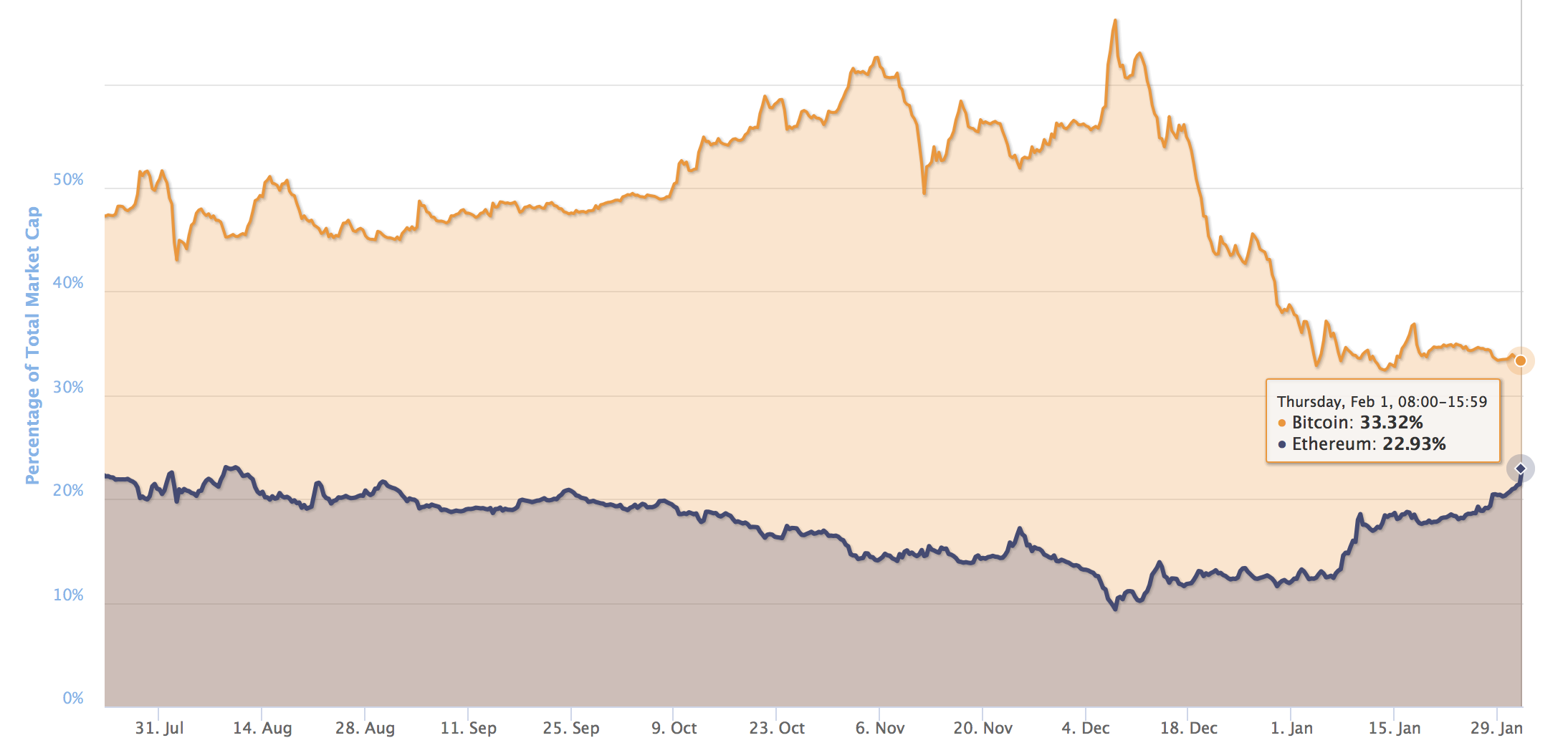 While the ratio between the two has also been moving in favor of ethereum, rising to 0.12 from a low of 0.02 and potentially headed for the all-time high of 0.15.
If it does do so, then it would probably take the very top position in market cap, an historic first for no digital currency, besides bitcoin, has ever done so.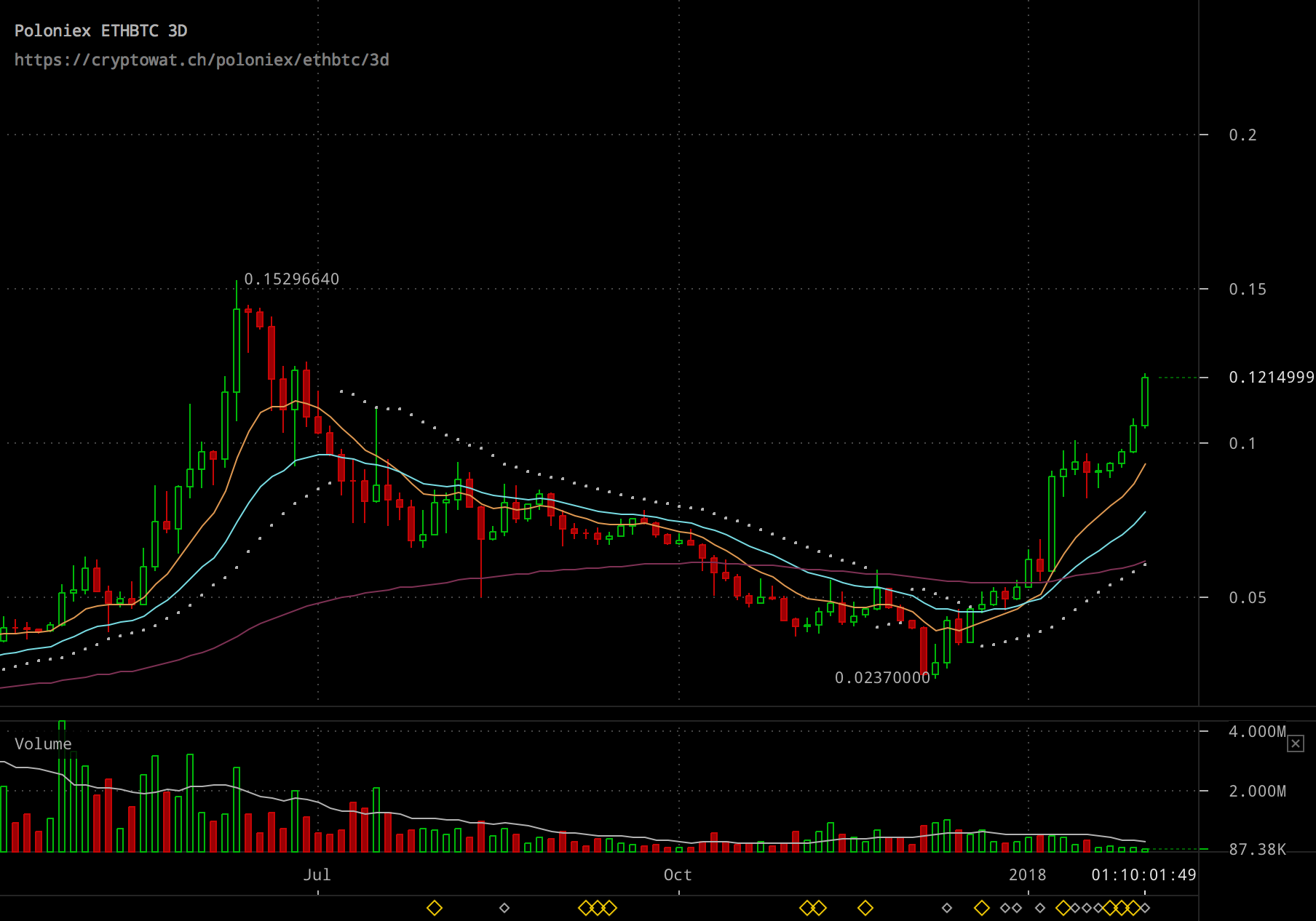 Why is ethereum gaining while others fall? Utility. Despite handling the highest level of transactions for any public blockchain, centralized or decentralized, its network fees are still at around five cent.
It probably has the highest level of projects of any public blockchain by far, and really, it's where all the action is happening, where company after company comes up with innovative ideas.
Moreover, it probably has the best scaling roadmap. Instead of putting their eggs in just one basket, ethereum is working on parallelization through sharding for on-chain scaling, Lightning like off-chain second layers, sidechains, blockchains within blockchains, and god knows what else.
Plus, the ethereum enterprise alliance has now become a whose who of the global multinationals and it has probably reached a stage where if a corporation wants to see tomorrow today, they have to be there.
That underlying utility and relatively vast ecosystem has seemingly given it robustness, leaving it unaffected by recent events as "blockchain" might be revealed more and more to be just a code word for ethereum.