An incredible $480 billion has been wiped off the global cryptos market cap in just four weeks as 2018 turned the market from a bullish sentiment to very much bearish.
After a miraculous 2017 when a bull run the likes of which this space has never seen sent the global market to a high of $828 billion, a relentless sell-off has now brought it down to a recent low of $348 billion.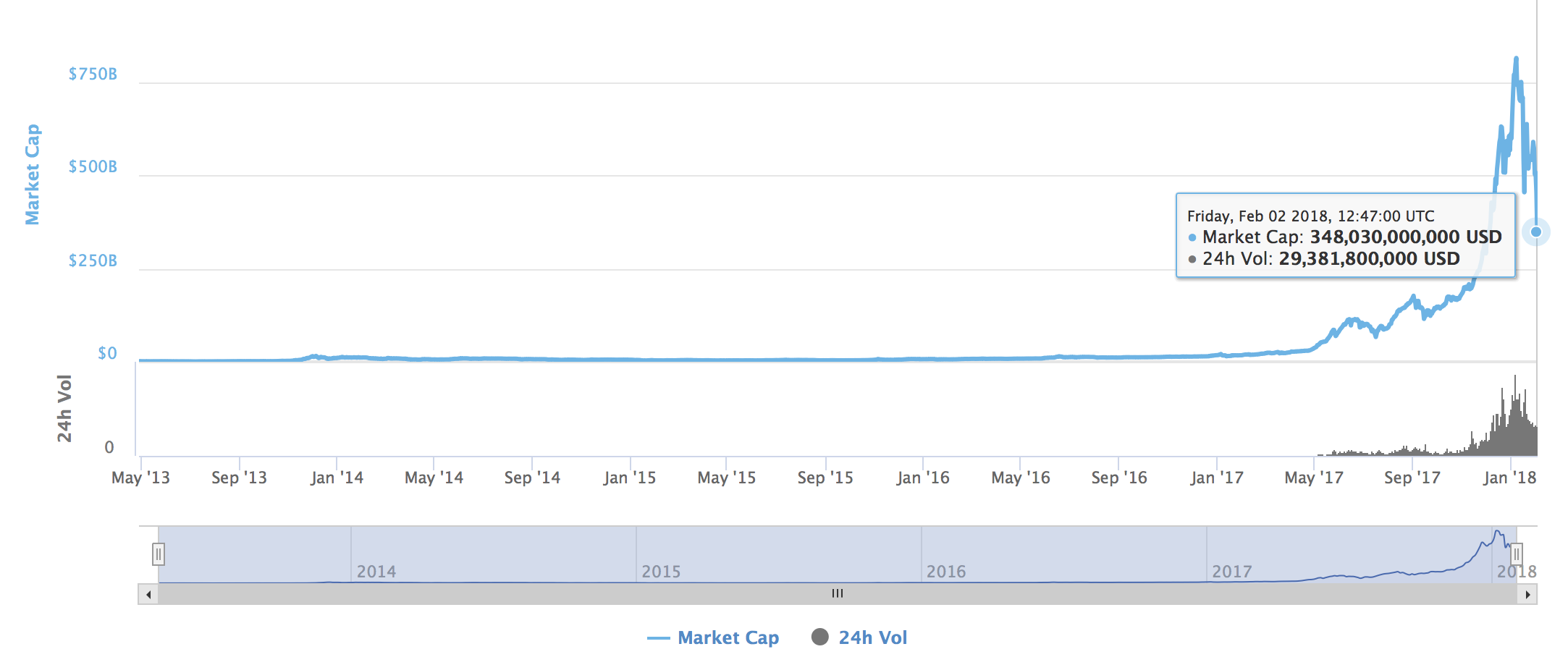 Everything is very much red, down 20%, 30% and some much more than that, with billions wiped off in just weeks.
Out of the top ones, Ripple has suffered the most. They have fallen from a market cap of $140 billion to now just $30 billion, with the price back under a dollar.
Bitcoin Cash has suffered too. Their all time high price of above $4,000 is now reduced to just barely $1,000, a 75% drop in a very short time.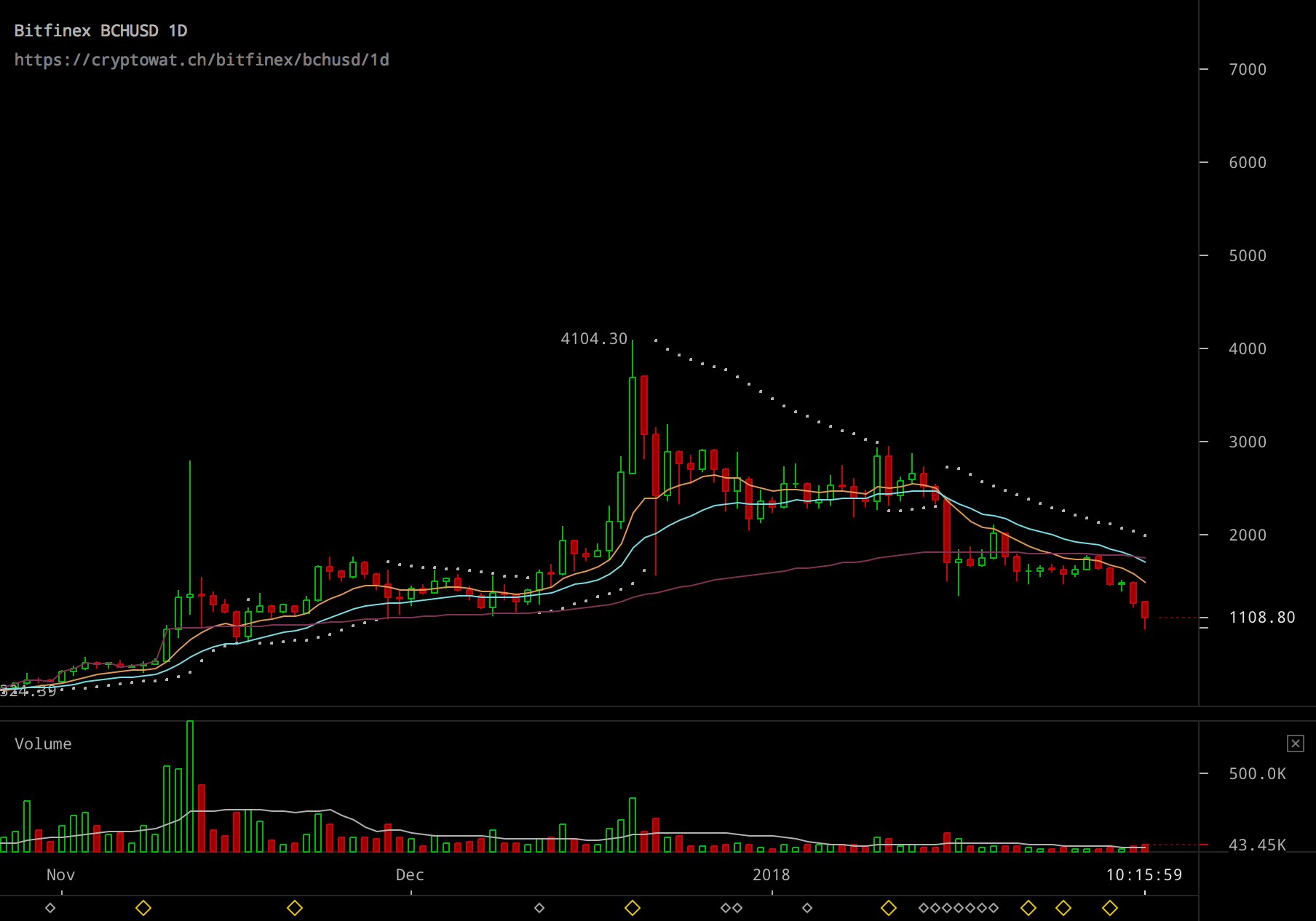 While ethereum has fared better in perspective. Their current price is about where it was on January the 8th, with their very tall briefly falling candles indicating a very strong bull push back.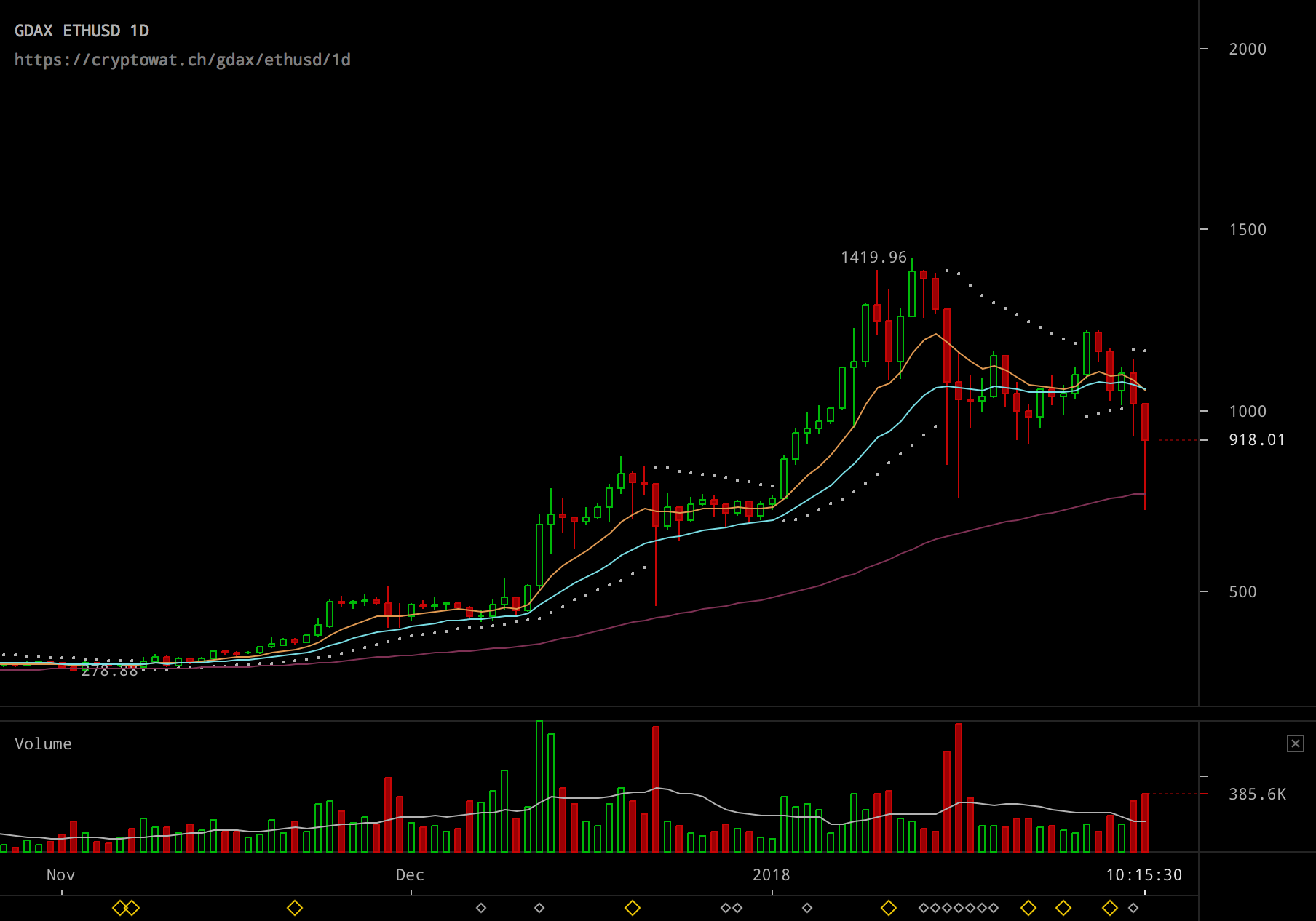 Out of the other ones, Tron has been decimated, down from $14 billion to now just $2 billion or so, while Litecoin's $20 billion has been reduced to around $7 billion.
Tether, however, remains at a market cap of above $2 billion, although even that is down 1.5% at the time of writing, with its peg seemingly becoming a bit loose.
Interestingly, there has been no more money printing from Tether since news of the subpoenas came out. Bloomberg initially said they were sent out last week, but then corrected it to December 6th.
Why, however, did they initially report last week? Was that what they were told? Or was that when they were actually received, even though they were sent out in December?
We do not know, what we do know is their printer has seemingly stopped despite producing $1 billion in January alone, up to the 23rd of January. Since then, they have printed only around $15.
We'll have to wait and see now how long this sell-off continues, whether it's actually the end of it with the market potentially turning, or whether it is eyeing lower bottoms.
Something no one knows, but what we do know is there we be ups, downs, and certainly a bit of sideways, in the hours and days to come.