Bitcoin is down another $1,000 since yesterday, briefly falling to as low as around $7,500 on Gdax before slightly recovering to $8,400 at the time of writing.
Trading volumes for bitcoin have somewhat increased to $11 billion, but still far below their highs of $40 billion just a few weeks ago.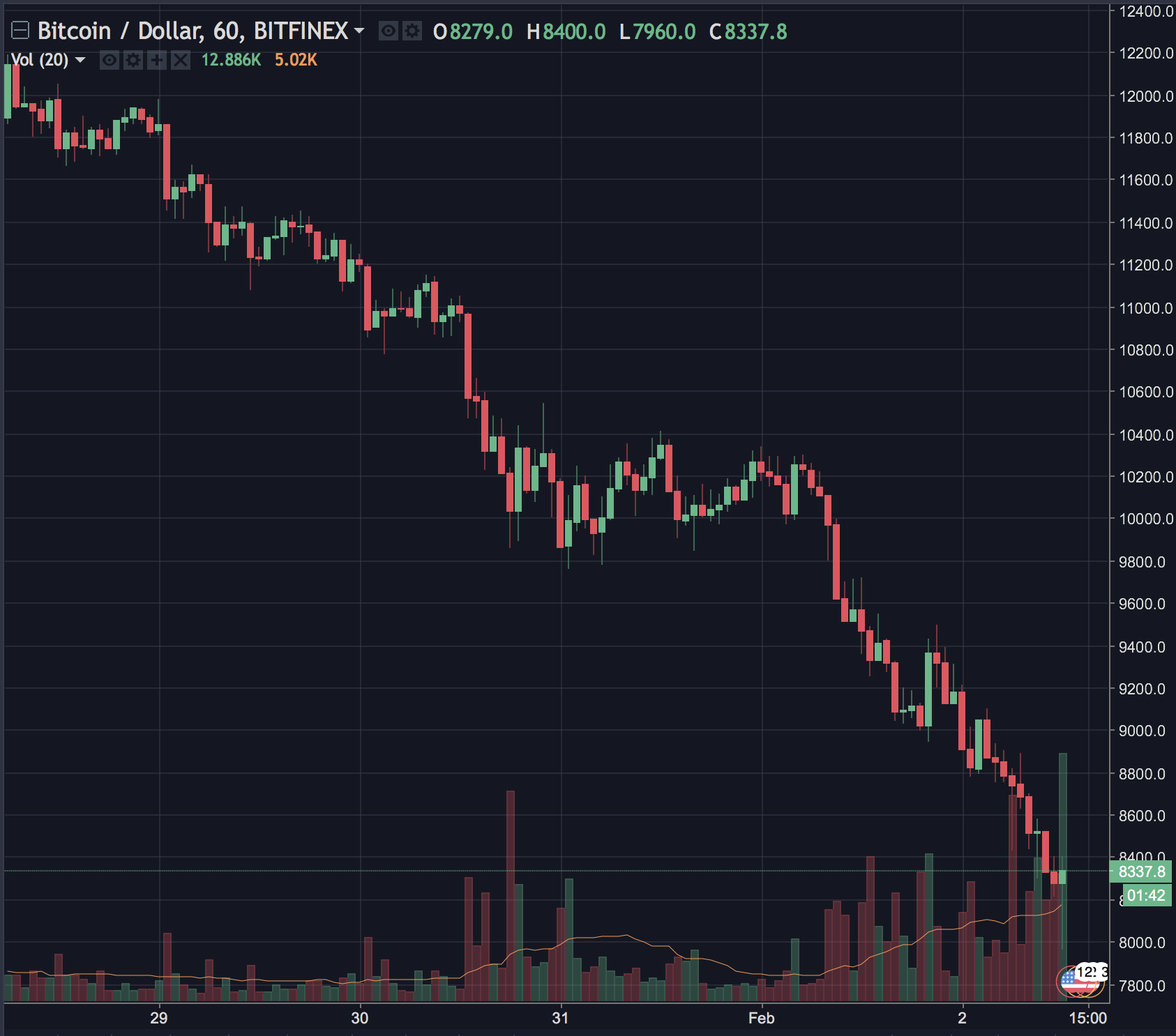 While ethereum maintained some stability at around $1,100 for some time even as bitcoin kept falling, but eth turned downwards yesterday, falling to a recent low of $750.
It is however currently undergoing a very strong pull-back, bouncing to $930 at the time of writing, potentially suggesting the quick fall was mainly due to bitcoin.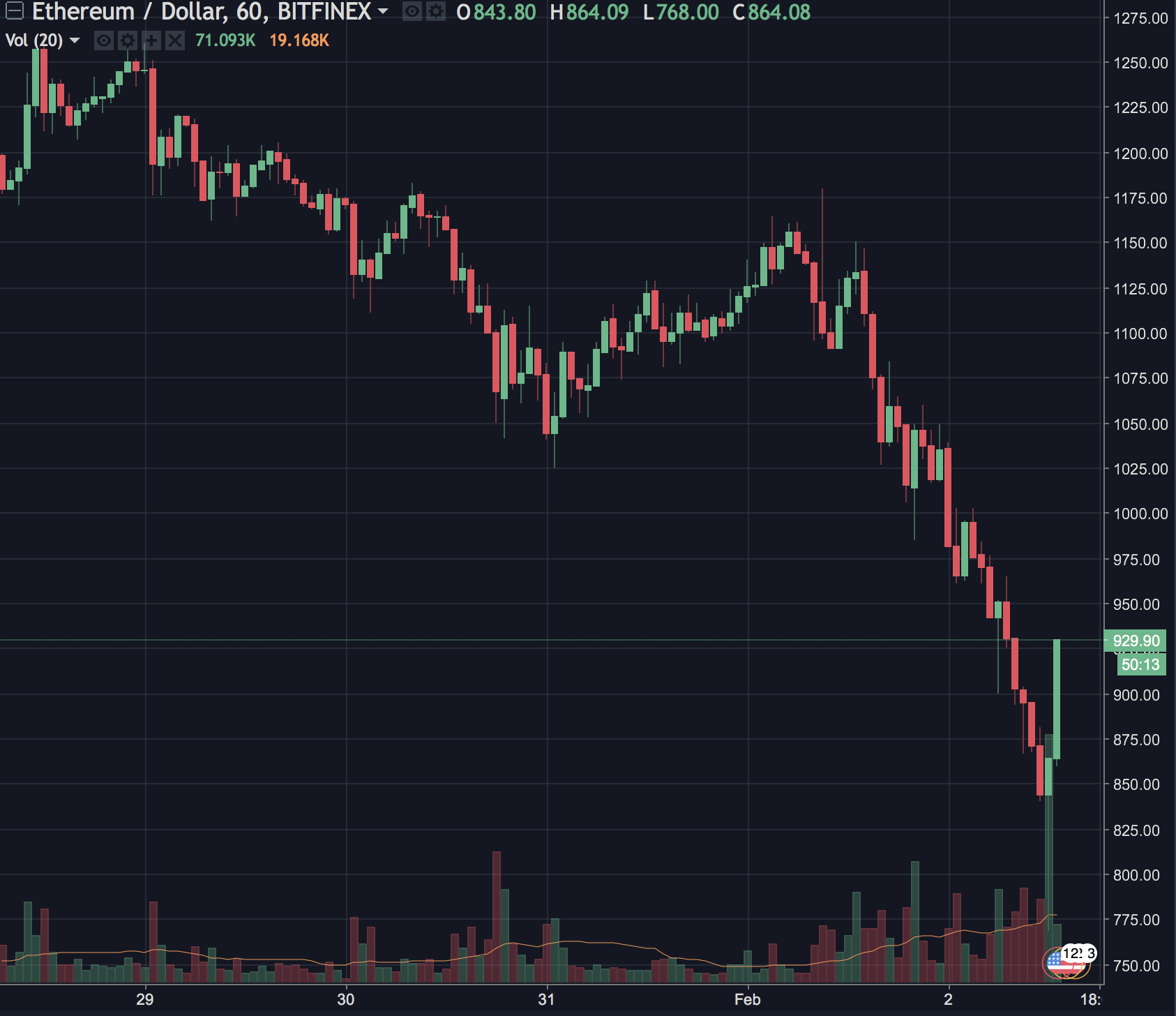 Cryptowatch is down at the time of writing, perhaps due to too much demand (natural DDoS) or perhaps because they are actively being DDoSed.
In time of fast price movements, sending everyone into the dark was a tactic to make all panic, but now with considerable diversification of chart providers, it might no longer work.
Tradingview is a good alternative and probably far too big to be DDoSed, it's also where the Technical Analysis charts and discussions take place.
According to tradingview, most TAs are saying down for btc and eth, although ethereum does appear to be more bullish with 5 TAs saying buy as opposed to 3 for btc.
The overall sentiment, however, appears to be bearish across the board, with BTC falling some 60% now to around $8,000 from a high of $20,000.
While eth has fared slightly better, but still down around 40% from a high of $1,400 to a current price of almost $900.
The sell-off for bitcoin has been going on for much of January as the market turned after a stupendous rise throughout 2017.
While ethereum was somewhat bullish until yesterday, maintaining green when all else was red, but it too now seems to be giving in to the overall trend.