Almost all digital currencies are down today some 15% or more, but stocks across the world have also seen some of their biggest losses in a year.
Dow Jones and many other composites saw a decline of some 5% last week, 2.5% just on Friday, with indications it might continue this Monday, although Shanghai reversed its losses today and ended up on a high.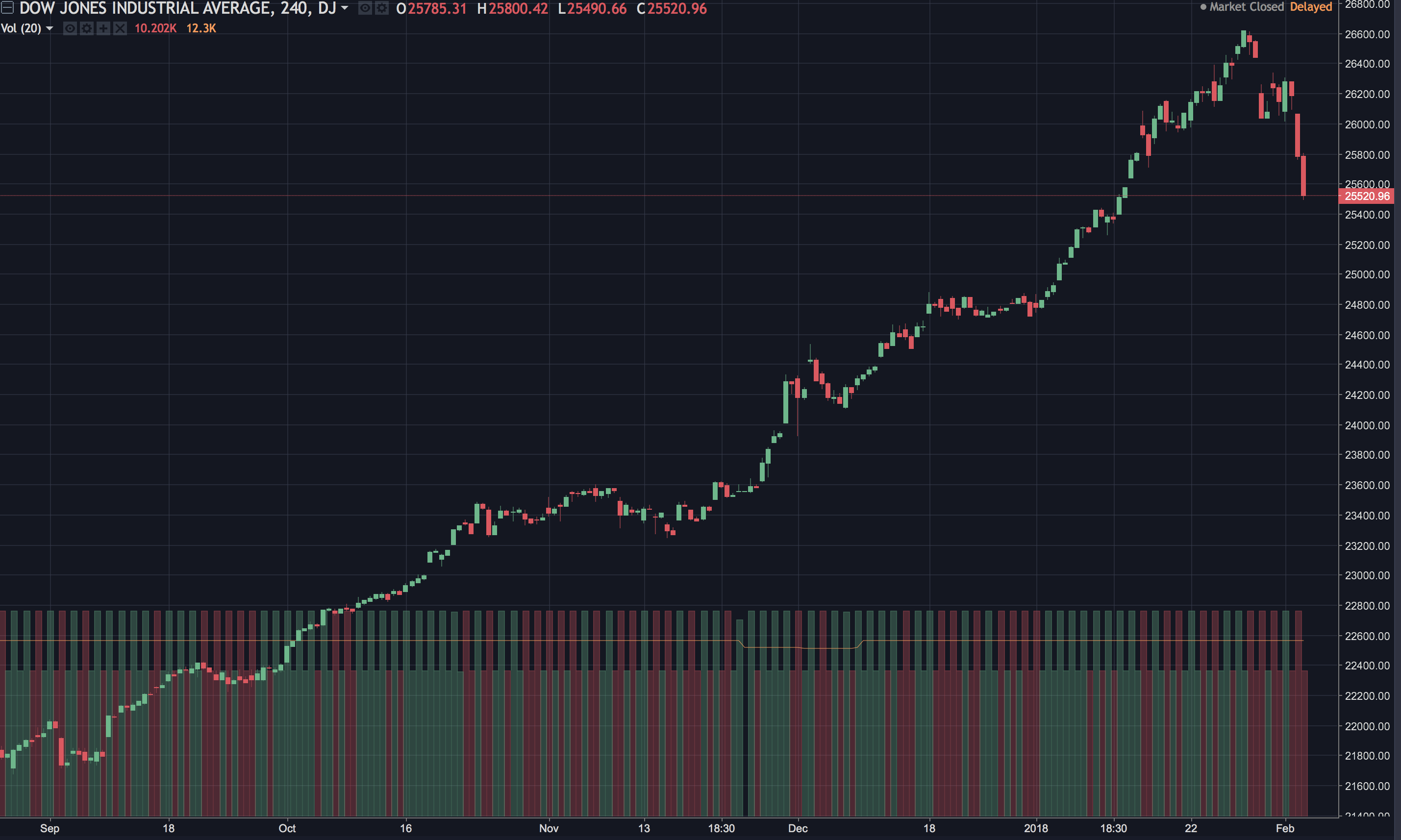 Stocks have seen an incredible bull run for much of last year, adding trillions and trillions to the global market cap.
Likewise, cryptos have increased considerably in price, rising to a market cap of $800 billion at the all-time high.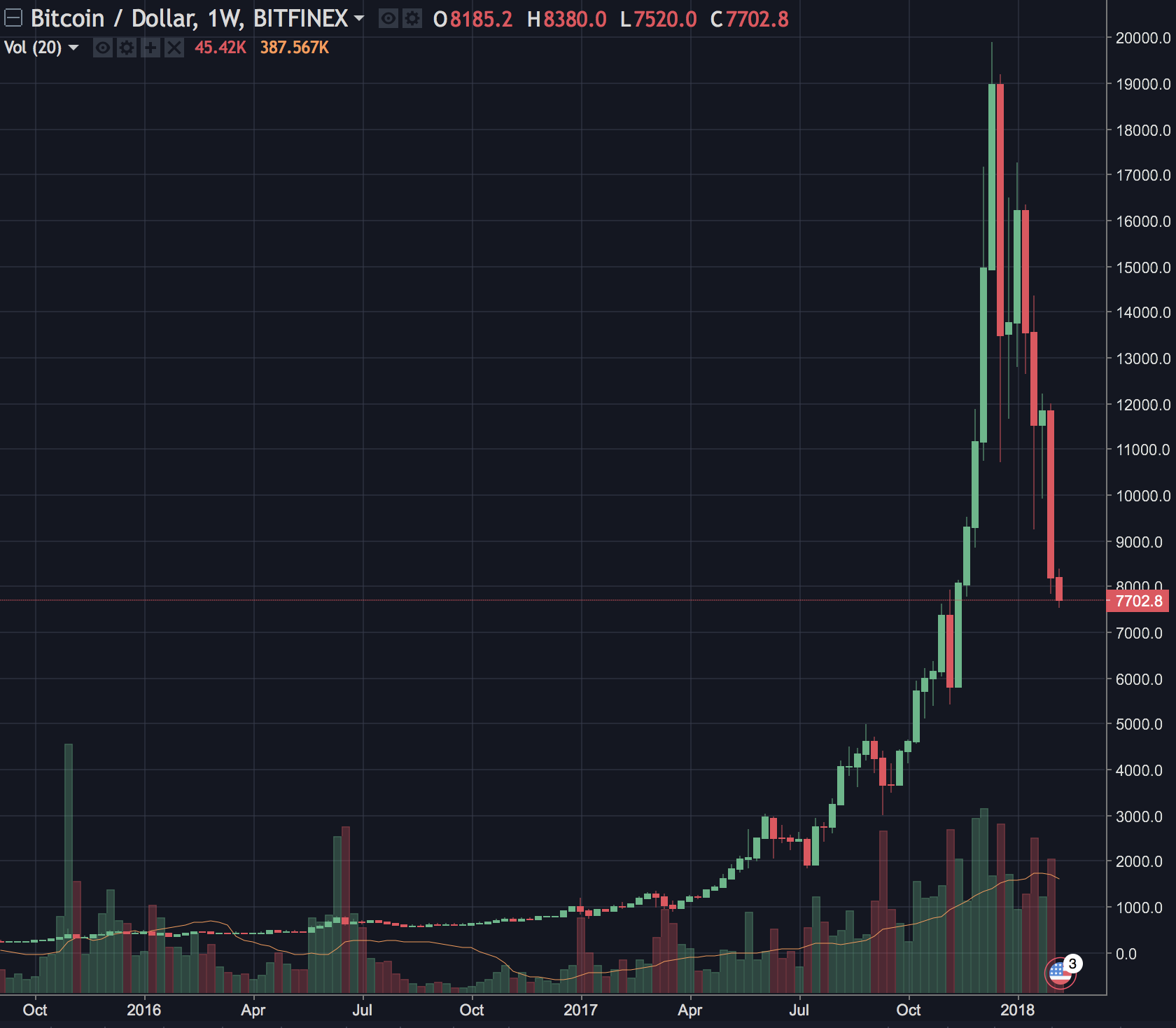 Up to the beginning of this year, cryptos and stocks have seemingly moved in the same direction. Albeit digital currencies, like bitcoin and ethereum, have risen a lot faster.
In January, most digital currencies took a downwards direction, with stocks now seemingly following too for much of last week, albeit at a far slower speed.
If we ignore the speed of rise and fall, therefore, the direction for both cryptocurrencies and stocks seems to be fairly similar.
The reason for it might be that digital currencies are now seen as an alternative to stocks, especially perhaps due to the ICOs phenomena.
It might also be that investors in crypto and stocks overlap, with both usually attracting a higher level of risk takers trying to earn returns on parts of their savings.
In contrast, gold no longer appears to be correlating with cryptos much at all while it had an inverse correlation relationship of sorts with bitcoin previously.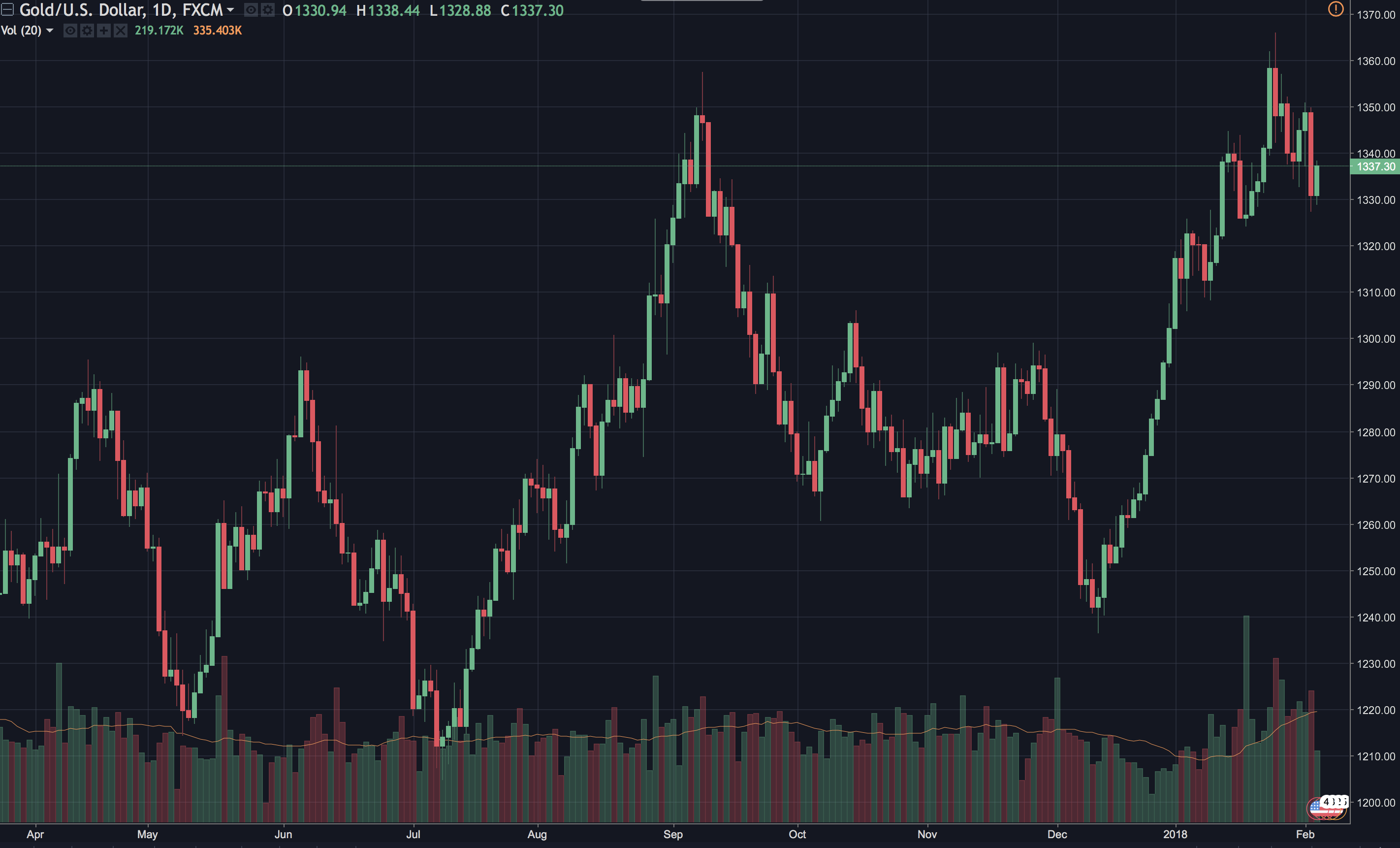 The growth of cryptocurrencies has now also seemingly begun to affect some stocks, especially GPU providers.
The rise of cryptos, therefore, and by association the rise of demand for more traditional services or products, might lead to the rise of some stocks and vice versa.
So creating a relationship now that the global crypto market has grown to a reasonable size, but how long that relationship will last, we will have to wait and see.