The weekly Technical Analysis, published every Wednesday, is provided by Dmitriy Gurkovskiy, Chief Analyst at RoboForex.
Needless to say, all statements and views expressed below and any forecasts contained herein are based on the authors' particular opinion.
This analysis may not be treated as trading advice. RoboForex and Trustnodes bears no responsibility for trading results based on trading recommendations and reviews contained herein.
Bitcoin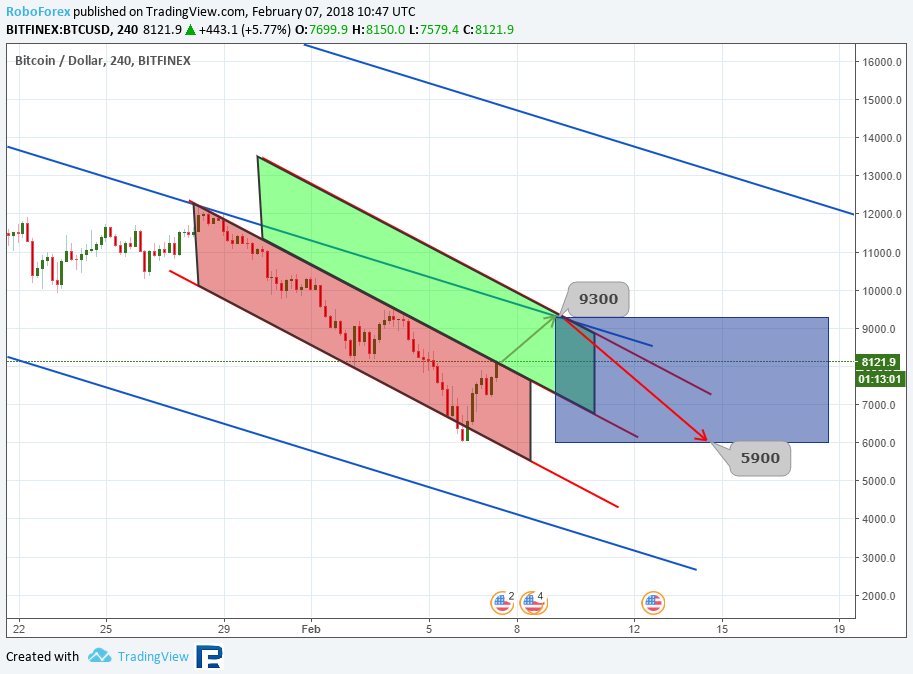 Speaking mid-term, Bitcoin is still headed down; however, the short term downtrend is now testing the upper channel line, which could mean a further upmove towards the projection channel. $9,300 will be the target in this case, which is at the same time the midterm channel resistance.
After this target is hit, a new downmove could be expected, reaching a local low at $5,900. Then, a consolidation range may form between the support and resistance, $5,900 and $9,300 respectively.
Ethereum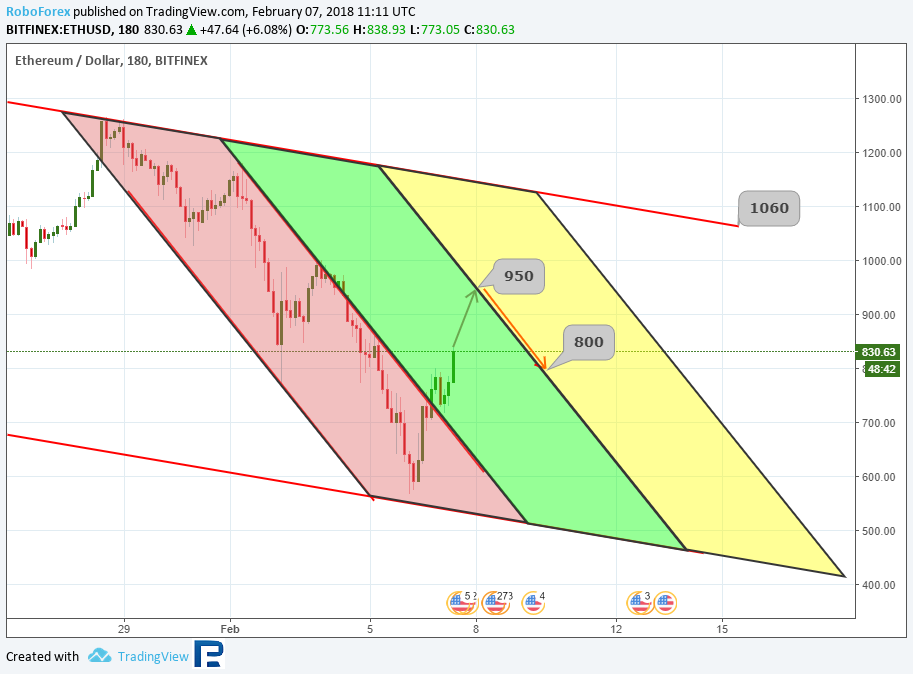 Ether H4 chart shows the price has almost achieved the midterm downward channel support. The way Ether is moving now is most likely a downtrend correction.
After breaking out the short term down-channel resistance, the price entered the upper projection channel and is now trying to reach its upper line at $950. Once this goal has been achieved, a short term pullback towards $800 may be expected.
The ascending correction has its major target at the upper line of the midterm downtrend channel, which is $1,060. The important round number at $1,000 may also act as a resistance.
Stellar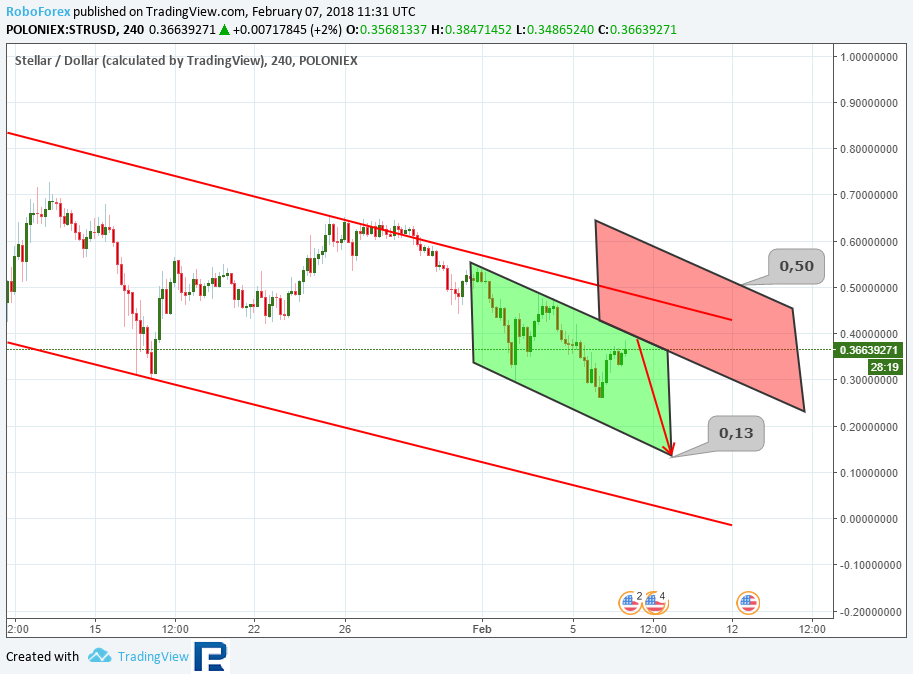 Technically, Stellar shows a newly born correction headed upwards. The downward channel is still there, with only the last low being fresh, so what we can see now is just a pullback after the previous downmove.
For now, we should expect the resistance to be tested and the price heading down towards $0.13. This way, the coin would enter the long term consolidation area, with a further upmove becoming possible.
In case the short term downtrend resistance is broken out, however, the price may well enter the upper projection channel at around $0.50. This resistance is higher than the one of the major downward channel, so this move may mean a change in the current trend.
Ripple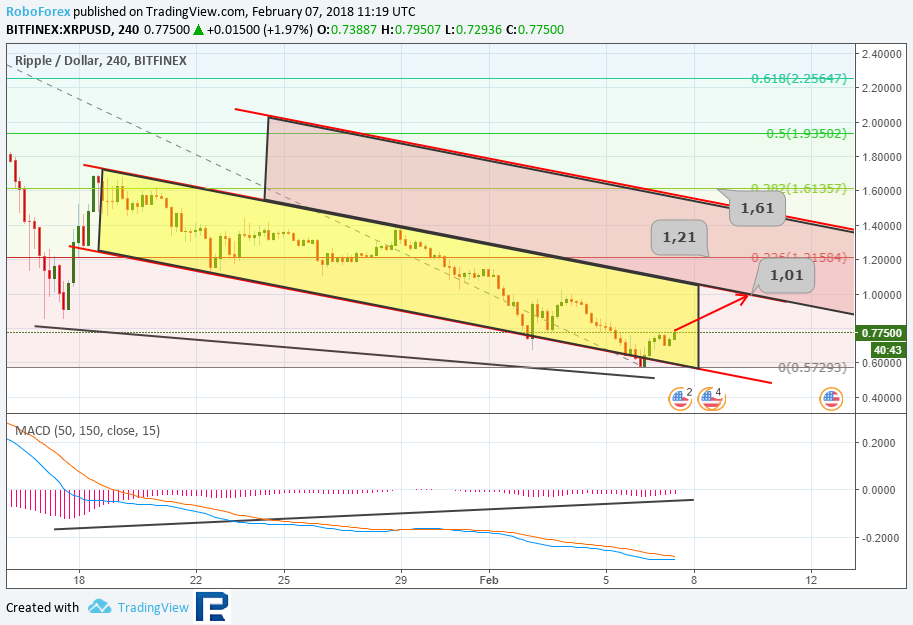 Ripple charts show the downtrend is continuing, while the price and the MACD are converging, which could be interpreted as a reversal signal. Fibo-wise, the immediate upper pullback targets could lie at 23.60% ($1.21) and 38.20% ($1.61).
In terms of chart analysis, we can well see the price has just bounced off the descending channel support and is heading for the resistance at $1.01. Once this resistance has been broken out, the price may well move to the mid term targets.