Nvidia's stocks are up 12% today after the company reported better than expected fourth quarter results with cryptos playing a significant role.
"Strong demand in the cryptocurrency market exceeded our expectations," Chief Financial Officer Colette Kress said on a conference call before further adding:
"While the overall contribution of cryptocurrency to our business remains difficult to quantify, we believe it was a higher percentage of revenue than the prior quarter."
The company reported net income of $1.12 billion, or $1.78 per share. Significantly higher than analysts' expectations of $1.17 per share. Sending its stock up and up: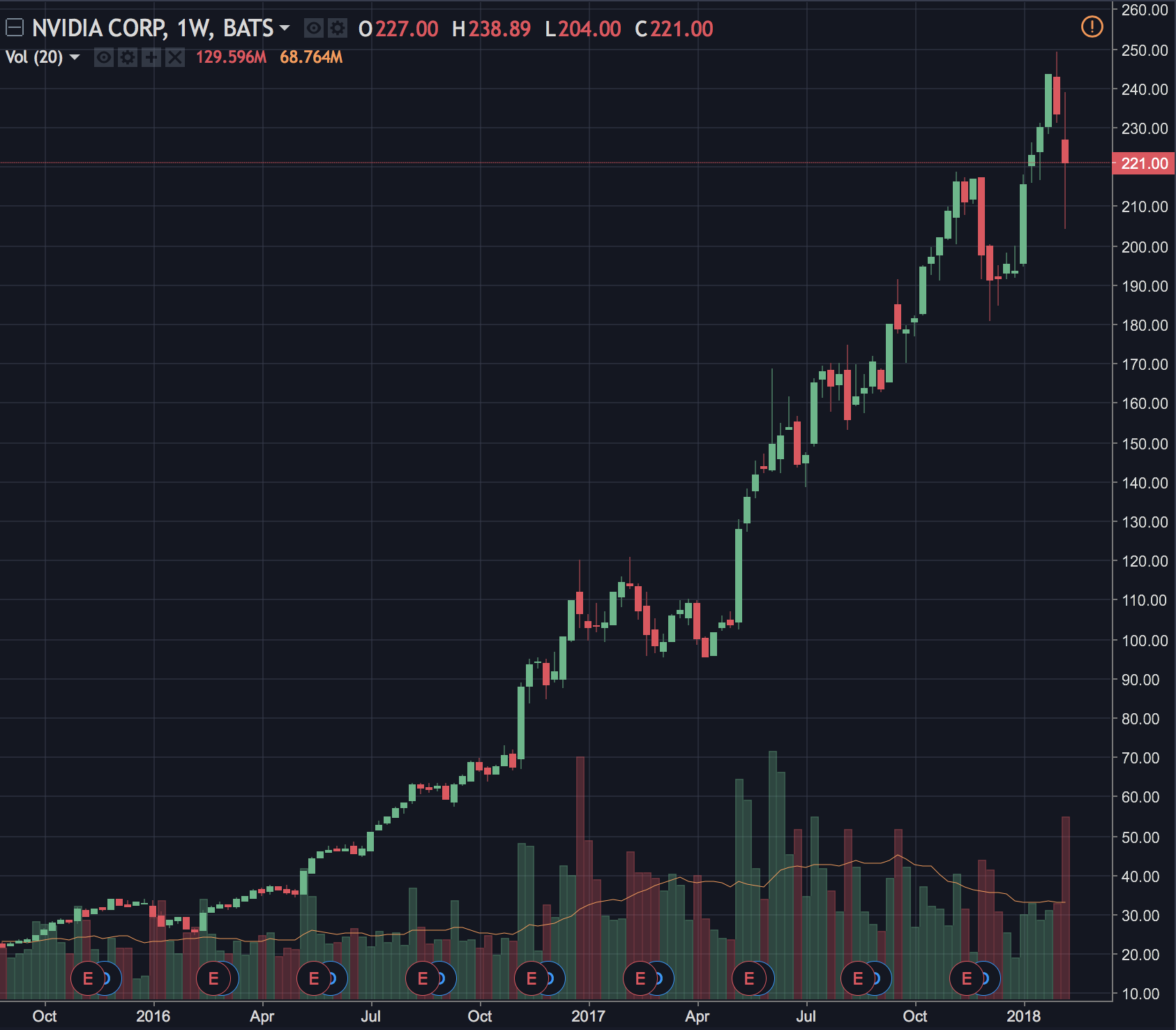 Nvidia's stock price has risen some 10x since 2016, from around $20 to more than $200. That's when ethereum entered the stage, and like Nvidia, eth too was at the time trading at around $20 before it skyrocketed to $420 in 2017 and then went even higher to $1,400.
That increased popularity for ethereum mining sent GPUs out of stock in 2017, with gamer publications at the time saying the rush for GPUs was "simply insane."
What's more, that demand does not appear to have abated, with GPU prices 3x higher than in 2017 primarily thanks to crypto mining.
"We do think that cryptocurrency has been a very significant factor in both revenue and pricing, creating a shortage environment that is boosting pricing," Morgan Stanley analyst Joseph Moore said.
While Nvidia's Chief Financial Officer Colette Kress said inventory levels for GPUs stand at historic lows due to crypto miners with eth accounting by far for the majority of them going by market cap.
Cryptocurrencies, therefore, are clearly now beginning to affect traditional stocks and their movements, with GPUs the most direct example.
But how Nvidia, and their competitor AMD, will meet this explosive new demand is unclear, with the balancing act of satisfying gamers and miners most probably a difficult endeavor.
They could launch GPUs targeting each market, but what makes it good for one makes it good for the other too. So it might just be the case gamers have to wait for miners to dump the "older" versions until they get the state of the art.
Due to the way mining works, they might not have to wait long. As mining is a zero sum game, any increase in GPU power by one miner means a decrease in mining power by others.
A constant arms race, therefore, is underway, with gear that is even five months old quickly becoming worthless when accounting electricity costs and other factors.
As such, the development might only be beneficial for gamers in the medium term as miners drive GPU producers to do better, and do so quickly.