An established New Zealand based internet provider that has been profitably running for a decade, is to sell 10% of its company shares in an ICO, making it the first crypto-equity offering.
HD Group, which owns HD Net and other businesses, is to effectively engage in a limited IPO, but instead of listing in the stock market they hope to be listed in the crypto market exchanges, one of them ICOEX, run by themselves. Ben Simpson, its CEO, says:
"We're accountable to our investors and we have a legal structure whereby HDCoin holders will be beneficiaries of shareholding in the HD Group. HDCoin Trust will safeguard the interests of the investors. Dividends will be used to buy back and burn HDCoin."
They are setting up a new company called HDCoin Limited which will be 100% owned by a trust. HDCoin Limited will in turn buy 10% of HD Group's equity. Making this, effectively, an equity offering.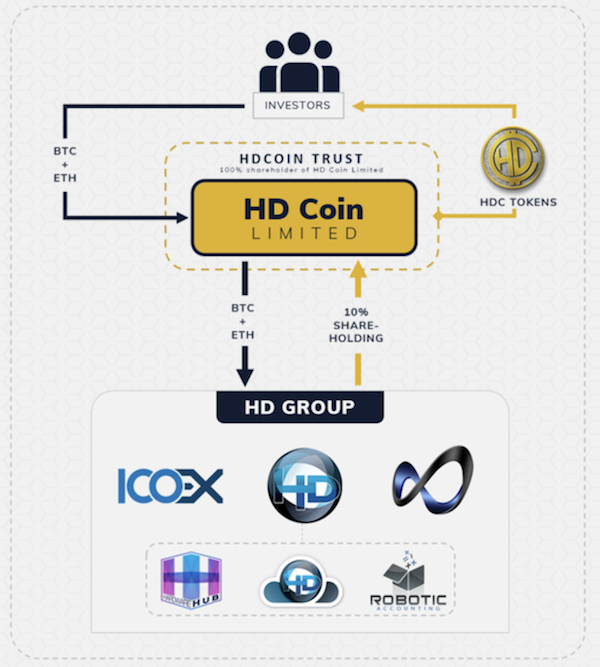 The company says their revenue is about $20 million a year and they are hoping to raise around $14 million for that 10% in a sale of 1 billion tokens with none retained by the company.
They are, therefore, in effect valuing themselves at around $200 million, with their gross margins standing at 33%.
They do not provide profit numbers, but they probably could be calculated from the figures they do provide. Making their somewhat limited disclosure still of a more extensive nature than any previous ICO we have seen so far where figures are concerned.
Another aspect might be legality. This is in effect an equity sale to the public, so might fall within some regulations. In an e-mail exchange, Simpson said:
"This is legal to offer from our country (the one thing we can't do is sell to New Zealand consumers), we spent alot of money, in the hundreds of thousands setting up the legal documents and structures.
Yes, this system is very much like an IPO, this was part of the point as we could have listed on the New Zealand stock market but I chose to use Crypto as I have been in it for along time and have the inhouse talent to do it properly."
Overall, this is a new development whereby actual established companies already generating profit are selling equity directly to the public, rather than going through VC fund raising.
If the trend catches on, that might have considerable implications for wealth generation as the value creation process is opened to all, rather than being limited to just the very rich.
With the public now potentially able to invest in not just big multinationals that sometime act like governments themselves or like monopolies, but also in more nimble small and medium sized businesses with more room for growth.
And so benefit from a slightly higher level of risk-taking, but also potentially a higher level of dividends. With HD Group stating third party valuations estimate a growth of 50% year on year.
Some of that profit will be used to buy back and burn the tokens in a dividend like distribution manner. In the process increasing the value of remaining tokens due to increased scarcity as long as demand remains constant.
Making it all one of the more interesting development of the year, especially if other start-ups or SME businesses start considering ICO token sales as an alternative to VC gatekeepers.