The MT Gox trustee has sold half a billion worth of bitcoin and bitcoin cash between December 2017 and February 2018 it was revealed today.
Blockchain data analysis suggests the time of sale correlates considerably with the timing of the December crash and subsequent price falls in bitcoin.
MT Gox's bitcoin addresses are well known as blockchain detectives spent months analyzing them. One such address shows 2,000 bitcoin held by the trustee were moved on December 18th.
On that very day, bitcoin's price stood at $19,000, briefly fell to $18,000, then continued to fall in subsequent days: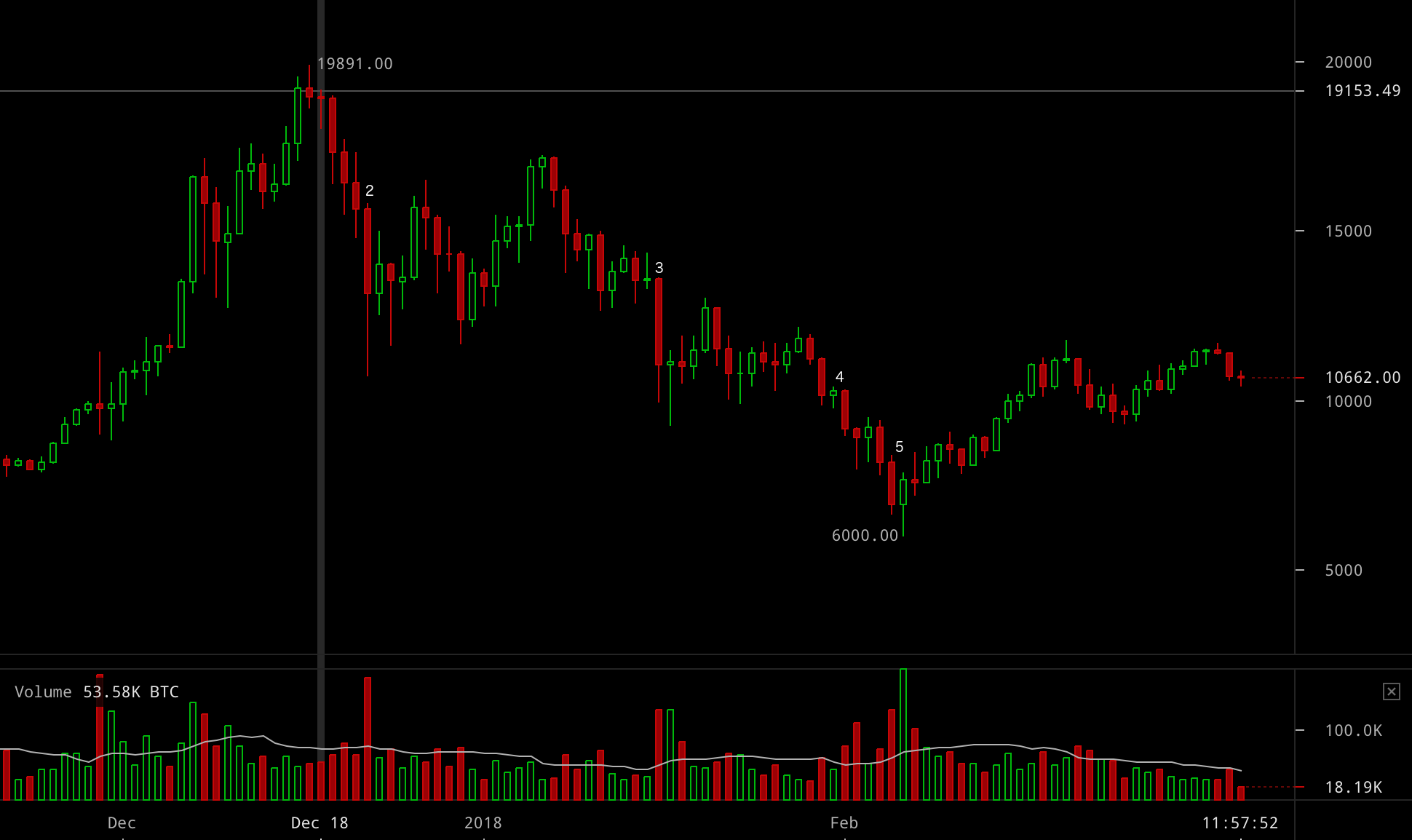 On December the 22nd, the trustee moved 6,000 bitcoin. That's the big red daily candle above labeled 2, sending price from nearly $16,000 to a brief low of $10,800.
It appears he gave some time for the market to recover, then on the 17th of January at 3AM he sold 8,000 bitcoins. Crashing the market again.
He then sells another 6,000 on the 31st of January, but the vast majority was sold on the 5th of February, 18,000 in total. Sending the price to its recent bottom from which it then went on to recover and nearly double as the selling finally stopped.
This suggests the trustee has sold it all on exchanges, rather than Off The Counter (OTC), sending price down some 75% by perhaps placing market orders.
Moreover, since the addresses are public and probably watched, other market participants would have been aware of the move, but it might have not been clear these were going to an exchange.
Of course the price crash could have been caused by other reasons, but ethereum – which has its own fiat pipelines – did not move much for a long time, and even went on to a new brief all-time high in January, until sentiment turned.
The bitcoin sell-off therefore appears to have been specific to the coin as the sale of half a billion would have placed significant pressure on the price.
Which means this is arguably the fourth time now that MT Gox crashes bitcoin. The first time was in 2011 when MT Gox was hacked out of some half a million bitcoins.
Then in March 2013 when it was DDoSed, then in February 2014 when it went bankrupt, and now in 2017-8 following the peculiar decision of the trustee and the Japanese court to sell 35,000 bitcoins and bitcoin cash.