The weekly Technical Analysis, published every Wednesday, is provided by Dmitriy Gurkovskiy, Chief Analyst at RoboForex.
Needless to say, all statements and views expressed below and any forecasts contained herein are based on the authors' particular opinion.
This analysis may not be treated as trading advice. RoboForex and Trustnodes bears no responsibility for trading results based on trading recommendations and reviews contained herein.
Bitcoin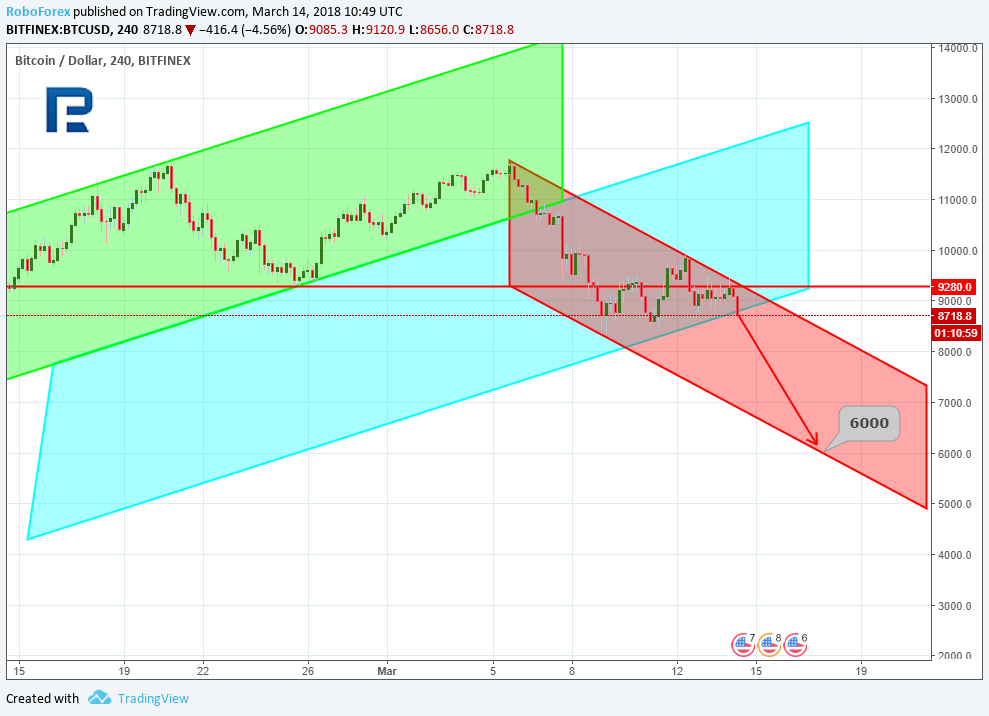 On H4, Bitcoin managed to break out the ascending channel support, which changed the trend and moved the price into the lower projection channel, equal to the previous channel range.
Currently, the projection channel support is being tested at around $8,720. Faster downward movement allowed the price to form the descending channel boundaries.
Upon successful projection channel support breakout, the price may head further down to reach the current channel support at $6,000.
Bitcoin Cash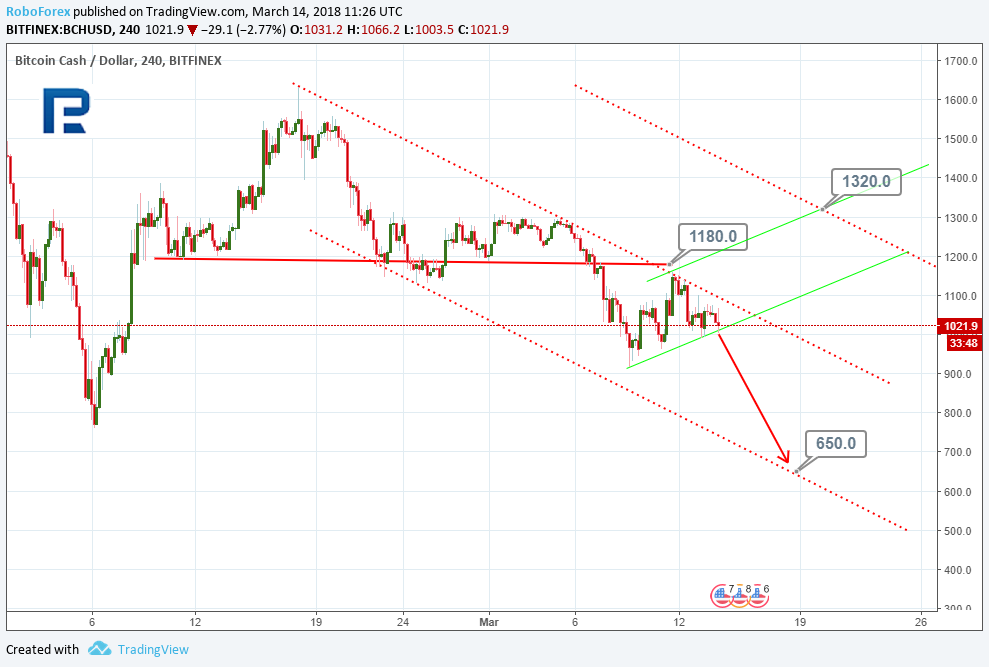 BCH is clearly downtrending on H4. After the important support breakout at $1,180, the price headed down, forming a fresh low. A pullback followed, with the current channel resistance test just confirming the continuation of the downtrend.
Technically, Bitcoin Cash is currently trading withing a tight ascending channel. By breaking out this channel's support, the price may finally head to the major support at $650.
With the overall descending channel being stable, the price may also go up to break out the resistance at $1,080, with the next upper target being $1,320.
Ethereum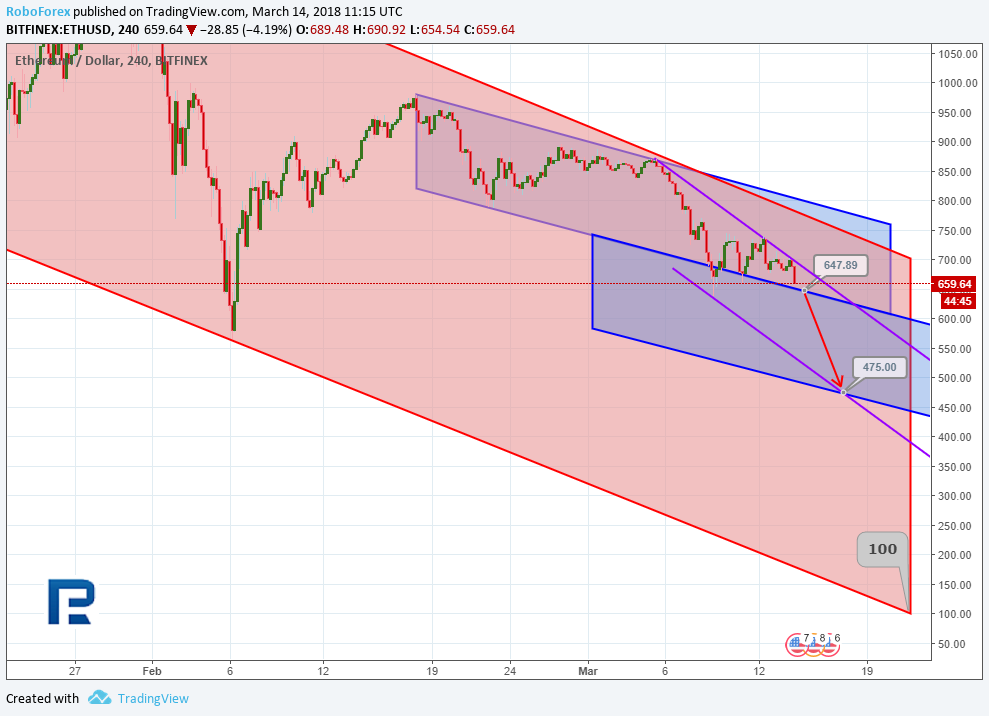 Technically, Ether is very stable while moving within its major long term channel. Short term, the digital coin is also descending.
The support is currently being tested and is very likely to end up broken out, with the price moving to the lower projection channel. The current support is at $647.89, and if broken out, Ether may reach $475.
Overall, the local downward movement is becoming faster. Speaking of long term downtrend targets, the major one may be as low as $100, i.e. the long term channel support.
Litecoin
First and foremost, Litecoin price went above the previous long term descending channel resistance, which confirms the current downtrend is very much spread in time. Currently, Litecoin is trading within a descending channel, with the price trying to reach the support at $115.
If this support gets broken out, the price may further move to the projection channel. The mid-term target is somewhere near the long term trend support, around $40.
Ripple
A descending trend is still prevailing when it comes to Ripple prices. Meanwhile, the market has broken out the lower flat trend border, which means the price may well reach the current channel support at $0.28.
However, this may only happen after the current support is broken out and the price is able to maintain below $0.72.