Ethereum's price has fallen to the lowest level in months, below the recent brief low in February to a new low of around $550 at the time of writing.
The currency is down another 10%, falling today by $50 from $600 to $550, significantly lower than its all time high of $1,400.
While its trading volumes now stand at near $1 billion, led by OKex and the BTC pair, with Bithumb no where in sight.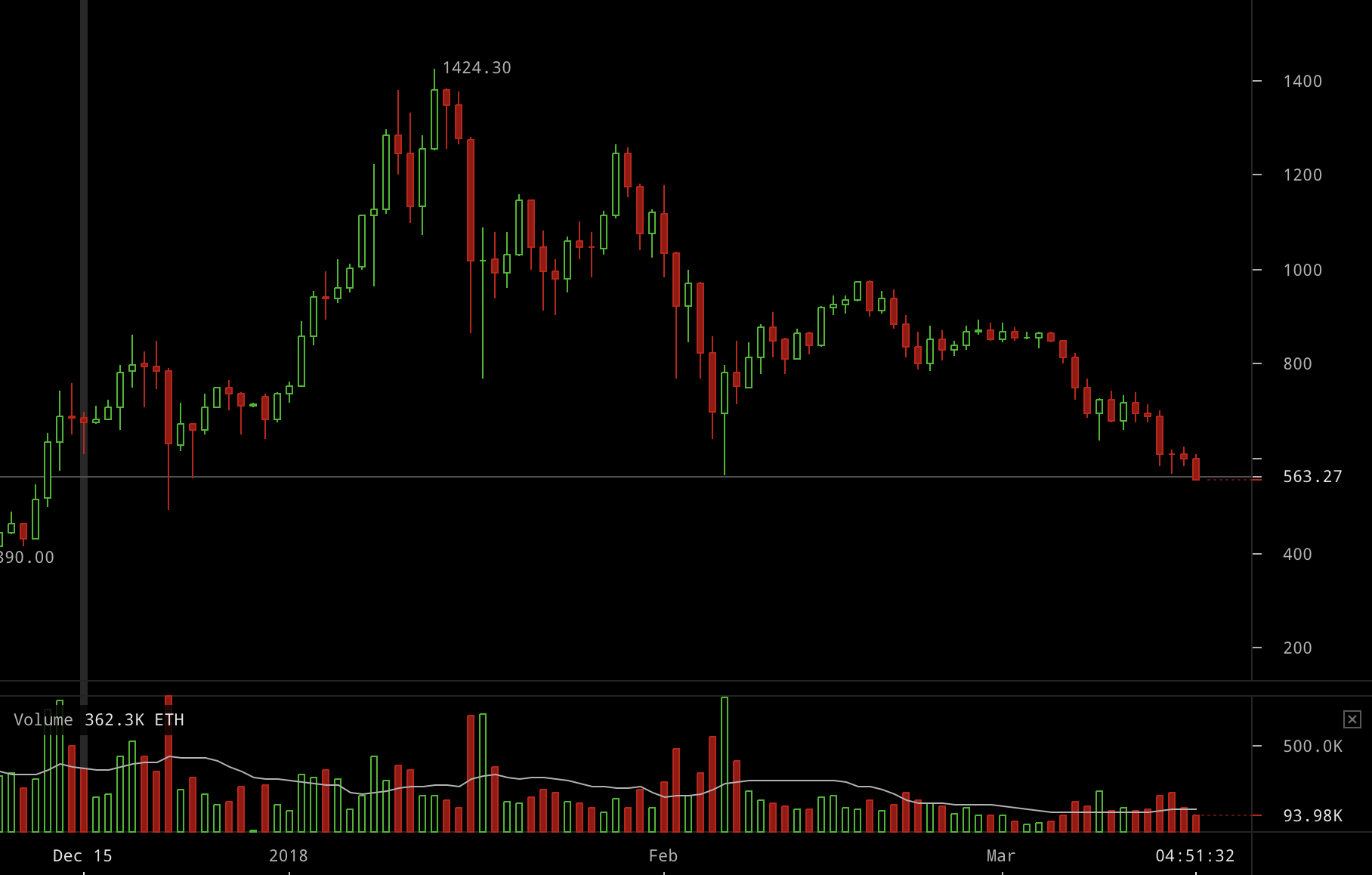 Bitcoin, in turn, has once again fallen below $8,000, but somewhat standing above its recent low of $6,000.
Its trading volumes, however, are down too, to just around 10% of their highs in December now standing at $4 billion. Led by Bitfinex, with OKex's USDT pair following.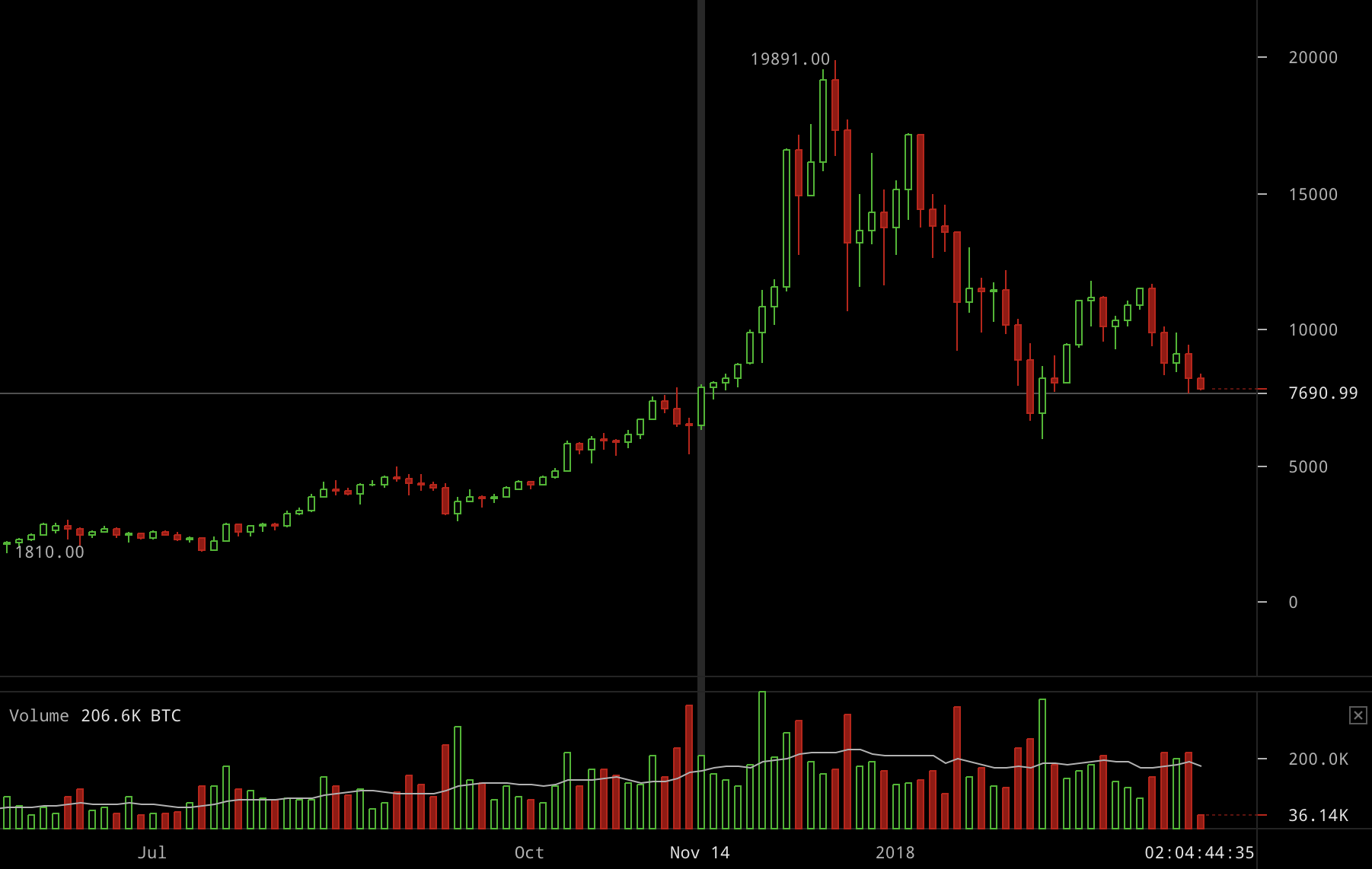 The story repeats across the board. Everything is down around 10%, with some coins or tokens falling another 20%.
Global crypto trading volumes have reached another low at around $10 billion, with a bear market so seemingly continuing.