Interest in coding smart contracts is at around all-time high according to google trends, with China interestingly topping the list.
While searches for ethereum have fallen, for smart contracts and many other eth related terms, they remain at their highs.
As can bee seen, there has been growing interest for both smart contracts and solidity, the most popular programming language for coding smart contracts.
Both search terms are very much dominated by China. Zooming in shows most interest is coming from Beijing, Shanghai and Guangdong, with the latter being China's richest province where Shenzhen is based.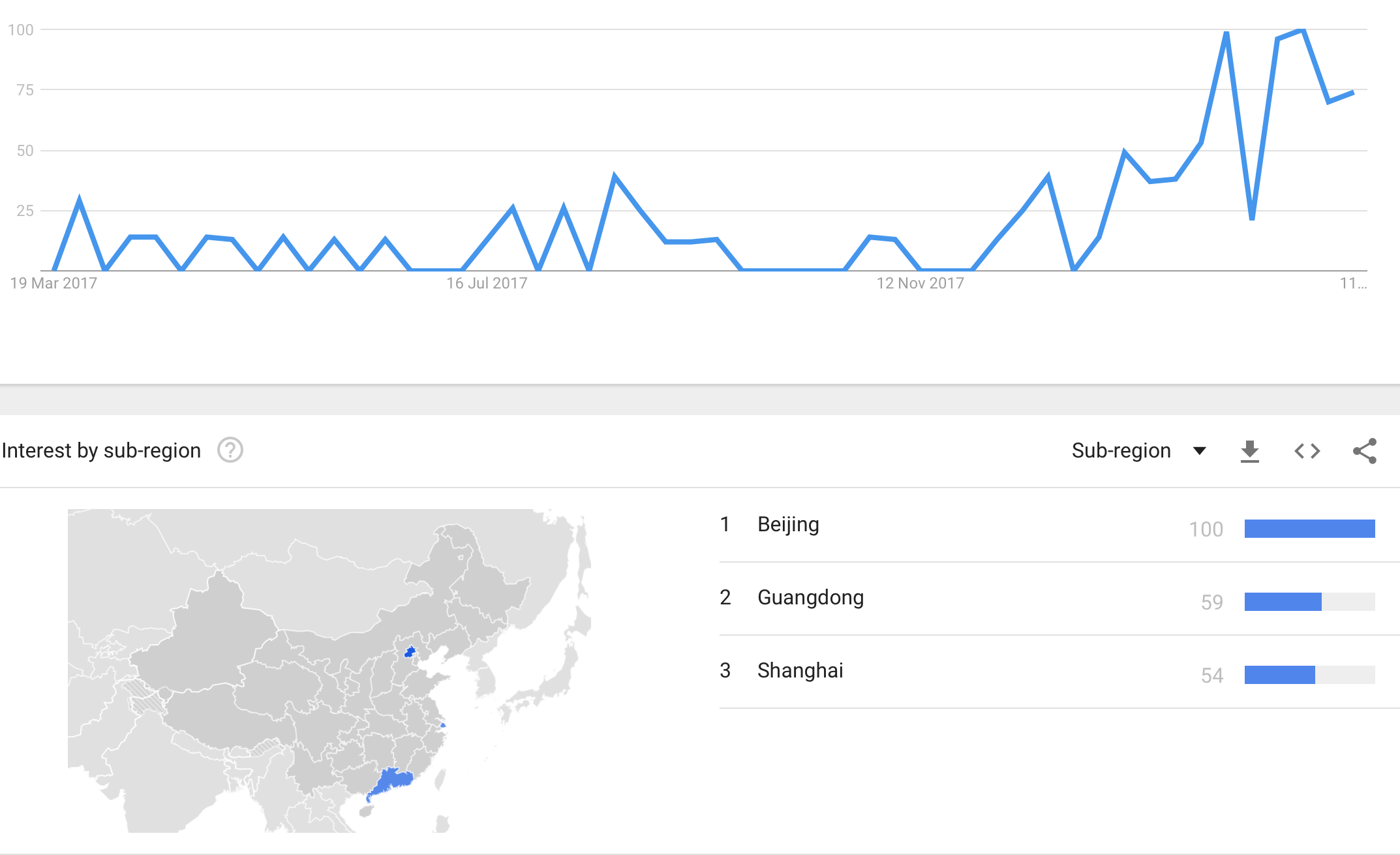 That growing interest in China appears to be recent, beginning around February this year. Suggesting they might have just started learning about ethereum.
That could potentially be due to their government starting to promote blockchain technology recently.
As a general term blockchain is vague, but in concrete term it usually means ethereum due to its smart contracts, with eth, and private blockchain versions of it, dominating the space.
But interest is also more widely growing in web3, a somewhat new concept which tries to in effect blockchenize websites and give them the ability to communicate with smart contracts.
In contrast, google searches for the Lightning Network (LN) have followed the same trajectory as google searches for bitcoin, down some 75% since their recent high in December.
While google searches for sharding, on the other hand, have remained at around all-time high for quite some time.
That might suggest ethereum is attracting more coders and technically inclined developers who might not care much about the price and are instead focusing on the tech aspects.
So presumably learning how to code smart contracts, or perhaps how to develop web3 dapps, or maybe figuring out how their work would scale through sharding.
The infrastructure and talent pool, therefore, is seemingly continuing to grow for ethereum, as appears to be its ecosystem in general.