Ethereum's price has fallen down below $500 for the first time in months, currently standing at $495 at the time of writing.
The currency broke rank with the rest and started a downwards fall at accelerated speed yesterday, falling some 20%.
It has halved in just over a week, with the currency now down some 70% from its all time high reached just three months ago.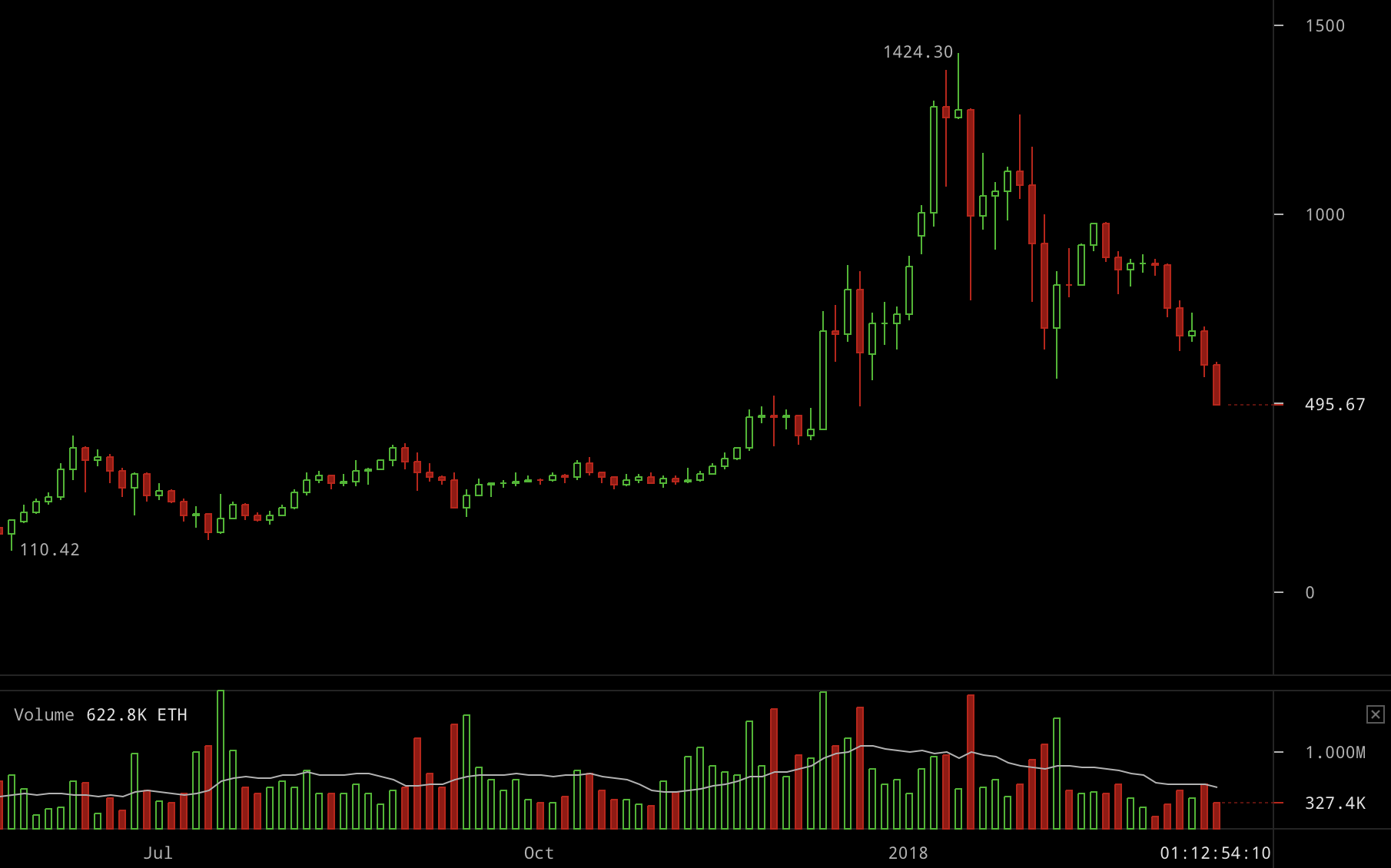 The currency is now to the level it was before December the 11th, a date that is coming up again, and shown above in that huge big green candle.
December 11th is around the day bitcoin futures launched, with bitcoin itself seeing a likewise huge green candle on December the 5th.
As can be seen above, the candles were somewhat normal in size before December 11th, then they considerably change, potentially suggesting futures might have a role to play.
The question now is whether ethereum will fall below its previous all-time high of $420 reached in May 2017.
It has never crossed its previous all-time high, but bitcoin has in 2016 when it fell below its previous all-time high of $260 for a brief period.
The period after December for ethereum seems to be very much a replica of bitcoin's price movements. While before that it had a mind of its own.
What changed remains unclear, just as it is not obvious why it begun falling more quickly than any other of the top currencies.
Although they all are very much down. Bitcoin Cash fell below $900, while bitcoin itself dropped to $7,500 with red dominating the crypto markets.
Despair is here some would say, but only time can really tell as some cryptos lose 90% of their value from the all time high, like Cardano.
Billions have now been wiped out as March shows itself to be no better than much of this brutal winter.