Ethereum's price took another downwards step today, falling to around $480 from around $530, nearing its recent bottom of $450.
Trading volumes have also dropped to just one billion in the past 24 hours, with volumes of $70 million common for the top exchanges.
The currency has been sort of sidewaying for a few days, but the general direction continues to be down, with it falling now for months.
Bitcoin too has fallen to just above $8,000, with the currency unable to maintain a level above $9,000 in recent days.
So dropping by $1,000, with its volumes dropping too to $4 billion with Bitfinex and Binance leading in the past 24 hours.
The bears clearly remain in charge with Bitcoin Cash also below $1,000 to now stand at around $900 at the time of writing.
All other cryptos are very much down, with 5% being a common number and 10%, while some have fallen as much as 20%.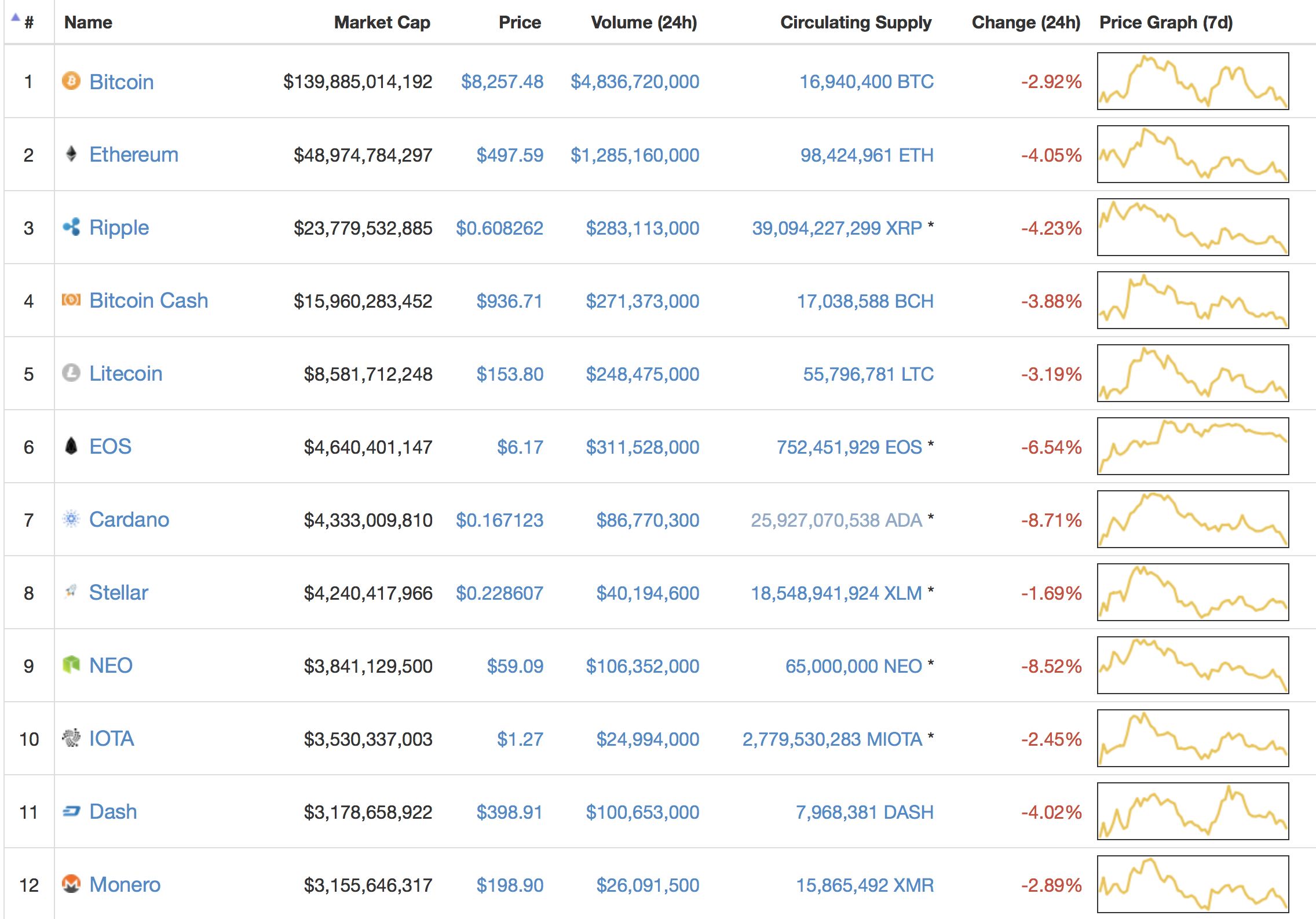 This general downwards direction is now nearing its fourth month, with bulls unable to take charge or handle the now slow sell-off.
But how long bears will dominate remains unclear, especially considering there has been little adverse change at the protocol level or in the wider ecosystem.
It appears therefore instead it is merely sentiment leading as potential investors wait out for clearer waters and to see just where this will bottom.
The top ones are now down some 75% or more since their all-time high and are generally showing progress with LN apps coming out and sharding seemingly moving faster than expected.
But neither are really quite usable at this stage, with LN very much at an immature stage. The ecosystem therefore will have to wait a few more months for added capacity and thus a new boom for dapps, lapps, and general innovation.
In the meantime, accumulation might be the name of the game, or cutting losses, depending on your time-frame.