Ethereum was just about $20 away from breaching its previous all-time high (ATH) of $420, but the currency instead rose slightly to $460 at the time of writing.
Volumes remain somewhat unchanged, but activity does appear to have picked up going by traders' comments on social media where sentiment has seemingly changed to oversold.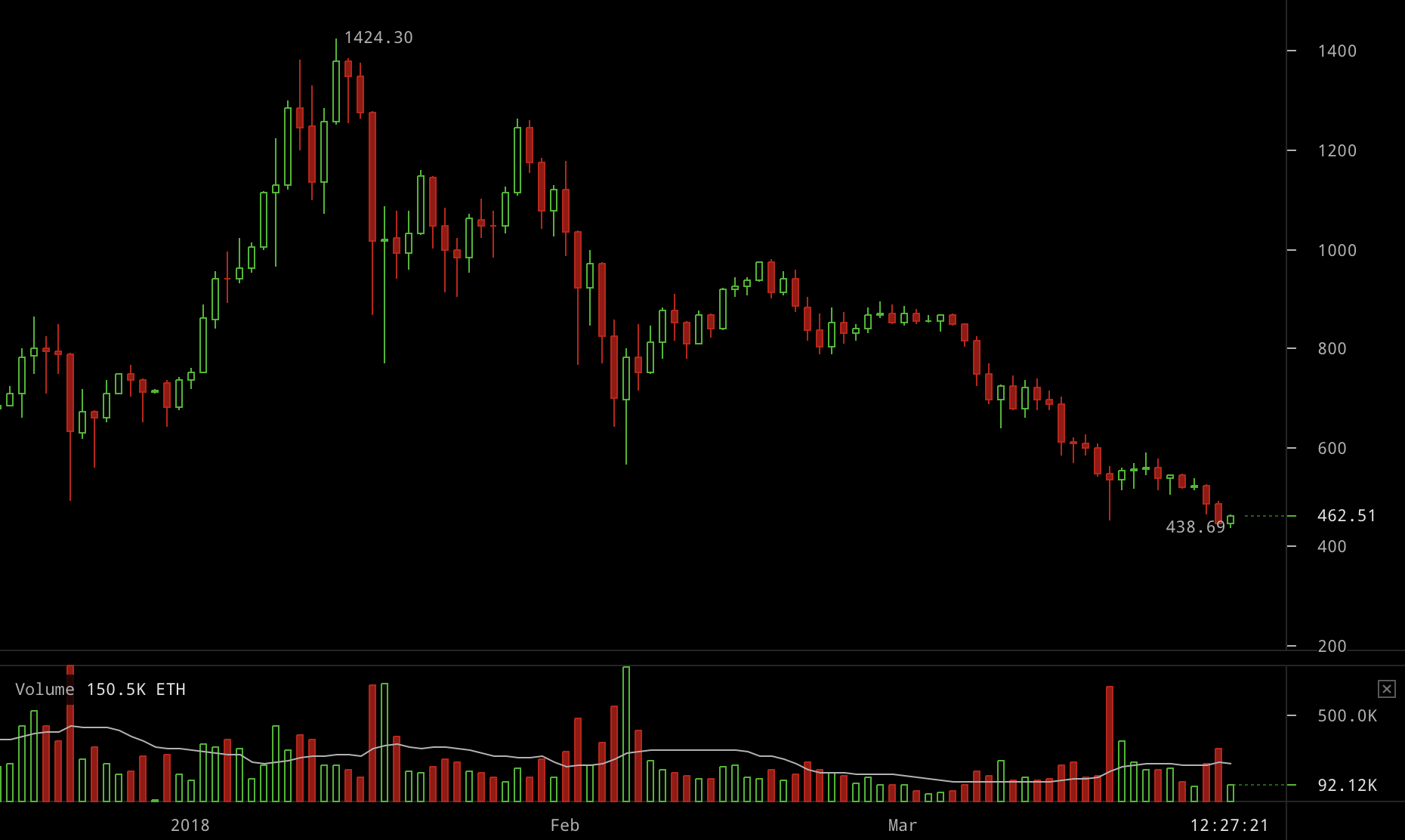 Ethereum has never fallen below a previous all time high after making a significantly different new ath, with the previous all-time high in this case being $420 in June 2017, and the new one at $1,400.
Many, therefore, were watching to see whether it would break that rule this time, something which might have indicated a re-vist of $300.
That Spartans number has songs sung to it and memes painted for much blood and sweat was needed for bulls to overtake it back when.
If ethereum, therefore, goes down there again, it would probably be the most epic battle this space has ever seen, and it would probably need a very good reason for it. But who knows.
The market, however, is seemingly thinking they've had enough of down for now with bears perhaps realizing they need a big push to go below that previous ath, so perhaps they're giving ground to bulls for now and who knows, the market might even be turning.
As all of this appears to be sentiment based, if it does turn it might even do so pretty quickly, but a bit of sideways and boredom is perhaps more likely.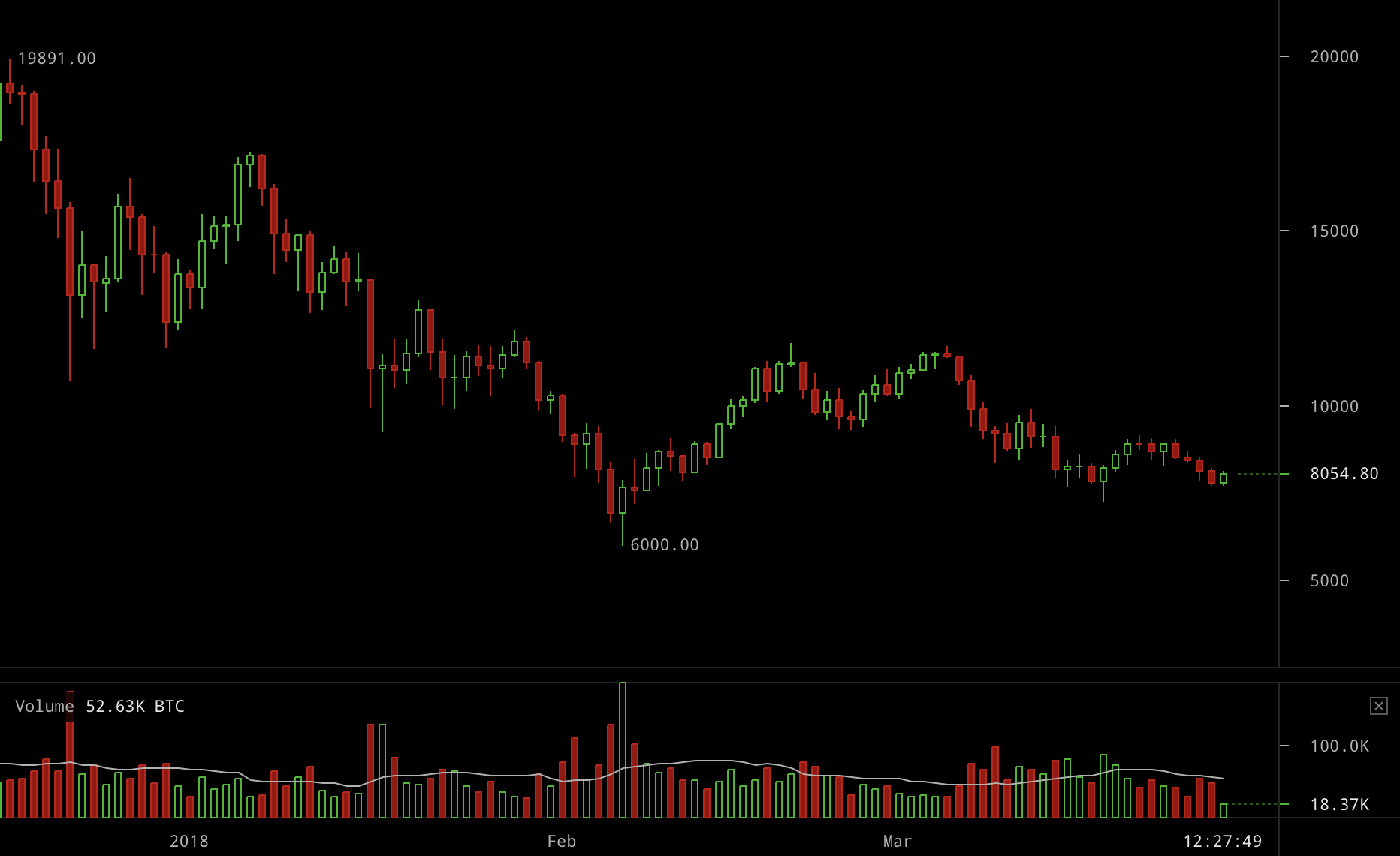 Bitcoin. The king they call it or the daddy, but grandpa would be more apt in this case because the currency can be very slow when it is not rising or falling like crazy.
It can be slow because what usually happens with BTC is that everyone hears about it, they buy, sell or whatever, then everyone forgets about it, until they hear about it again and we get those stories of I could have…
So grandpa might complicate things for eth. Although, ethereum can be a very brazen child, go all cool kid on the block, ignore bitcoin completely, and even almost take its crown, so we'll see.
We'll also see how bitcoin behaves because this is the very first time in its nearly ten years history that the currency falls for no direct reason.
Previously it has always been because of some DDoS, or hack, or bankruptcy, or some other black swan, while this time it seemingly fell only because it rose too much.
And since it did so quickly, no one had time to adjust to it. So no one was going to buy at $20,000 because they thought it was too expensive. Of course, if it goes to $80,000 they'll think it was too cheap, but that's an if.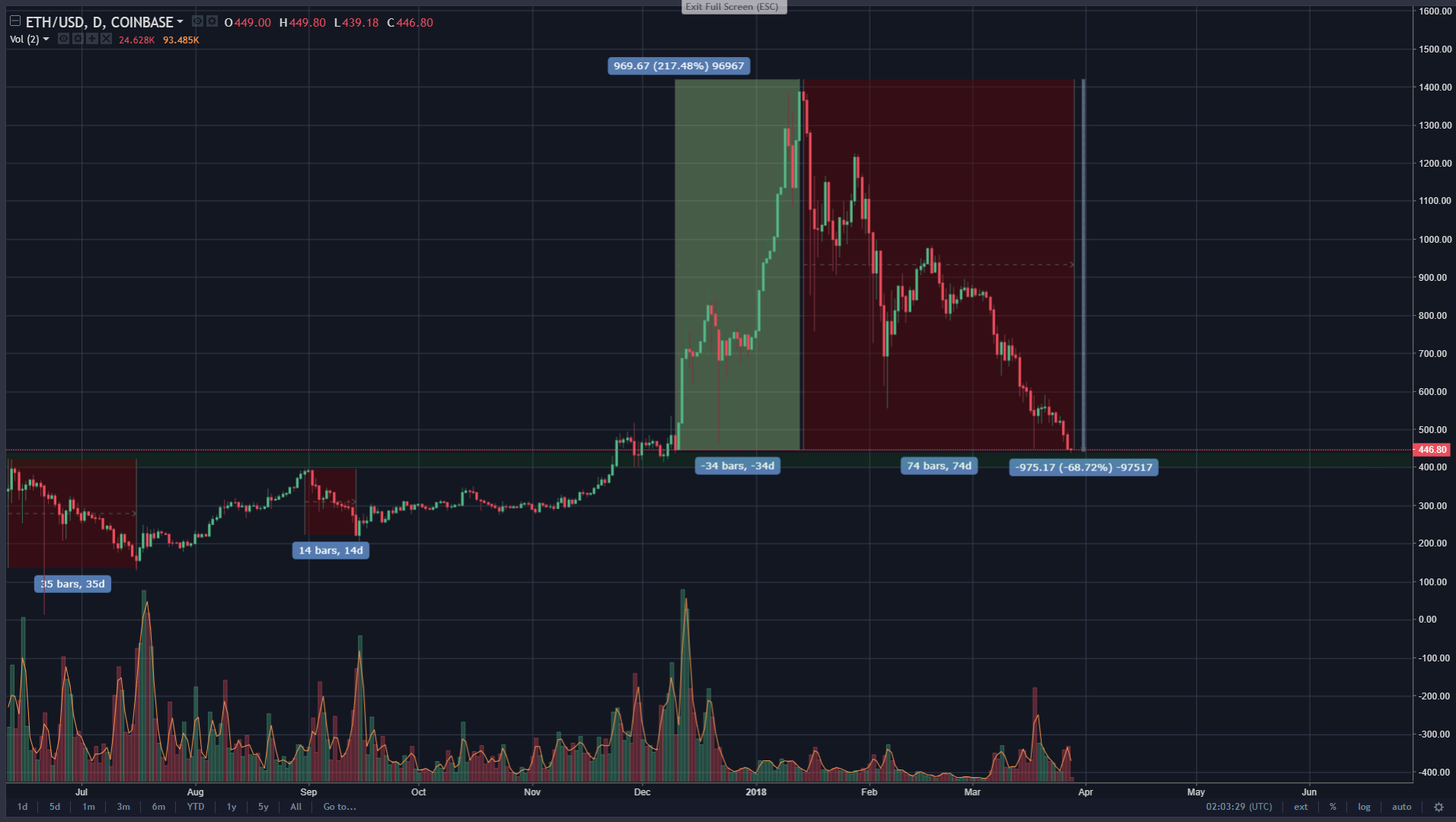 Interesting chart because that's showing ethereum has made no real gains in price since June 2017.
If markets say so, who are we to disagree, but it might also be much is not priced in because bitcoin has been leading the show since June 2017 with ethereum not yet taking the stage.
Like, the kitties are worth a few pennies surely, the clear roadmap for scalability and the fact it has been conceptually solved, this whole tokenization thing, the fact Buterin gets to meet Japan's minister of foreign affairs: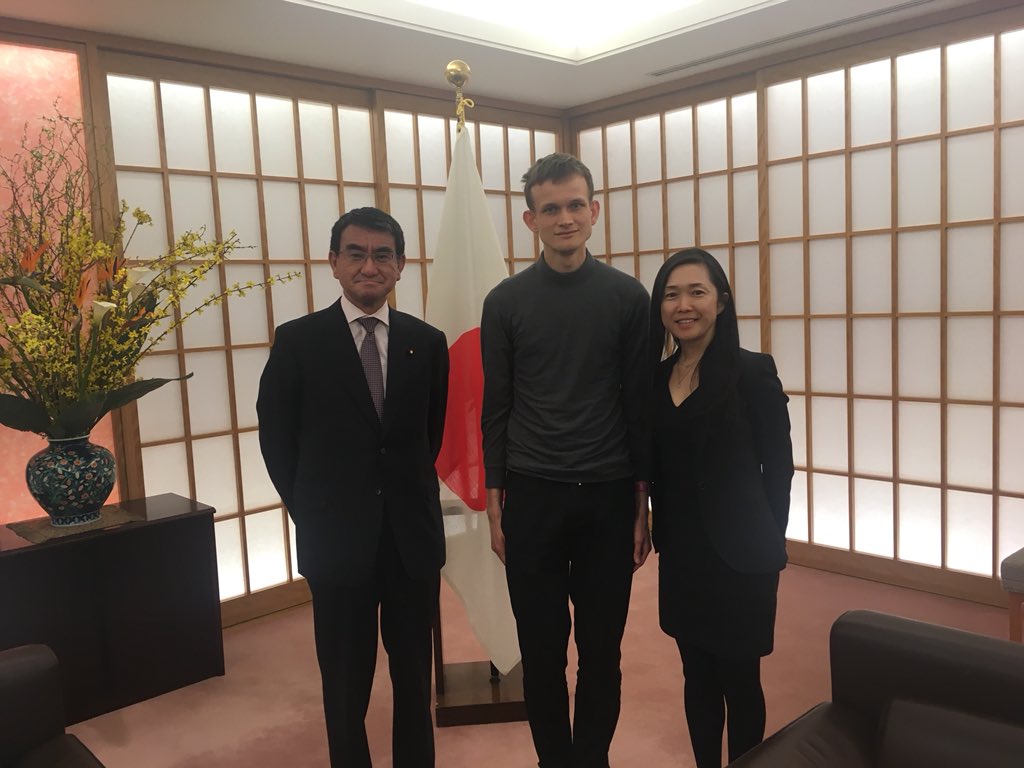 Oh, of course, these ethereum developments are good for bitcoin, not eth. Silly us. But on a more serious note, who is to know, maybe the market has priced in all the stuff that's happened in eth since last year through its magical predictive power.
And perhaps it thinks all these developments are not better or worse than expected, so price should stay where it was.
Only time can tell, and now might perhaps be one of the more interesting time to bet on what it will say when it does proclaim.