Ethereum fell to a new low of $395 before barely recovering at the time of writing, with the currency down another $50 since yesterday.
That's on top of the $50 it fell the day before it, and the day before that, with the currency down some $300 in about two weeks, nearly halved in price.
While volumes remain somewhat unchanged during the past few days at $1.6 billion, with transactions seemingly sort of sidewaying too.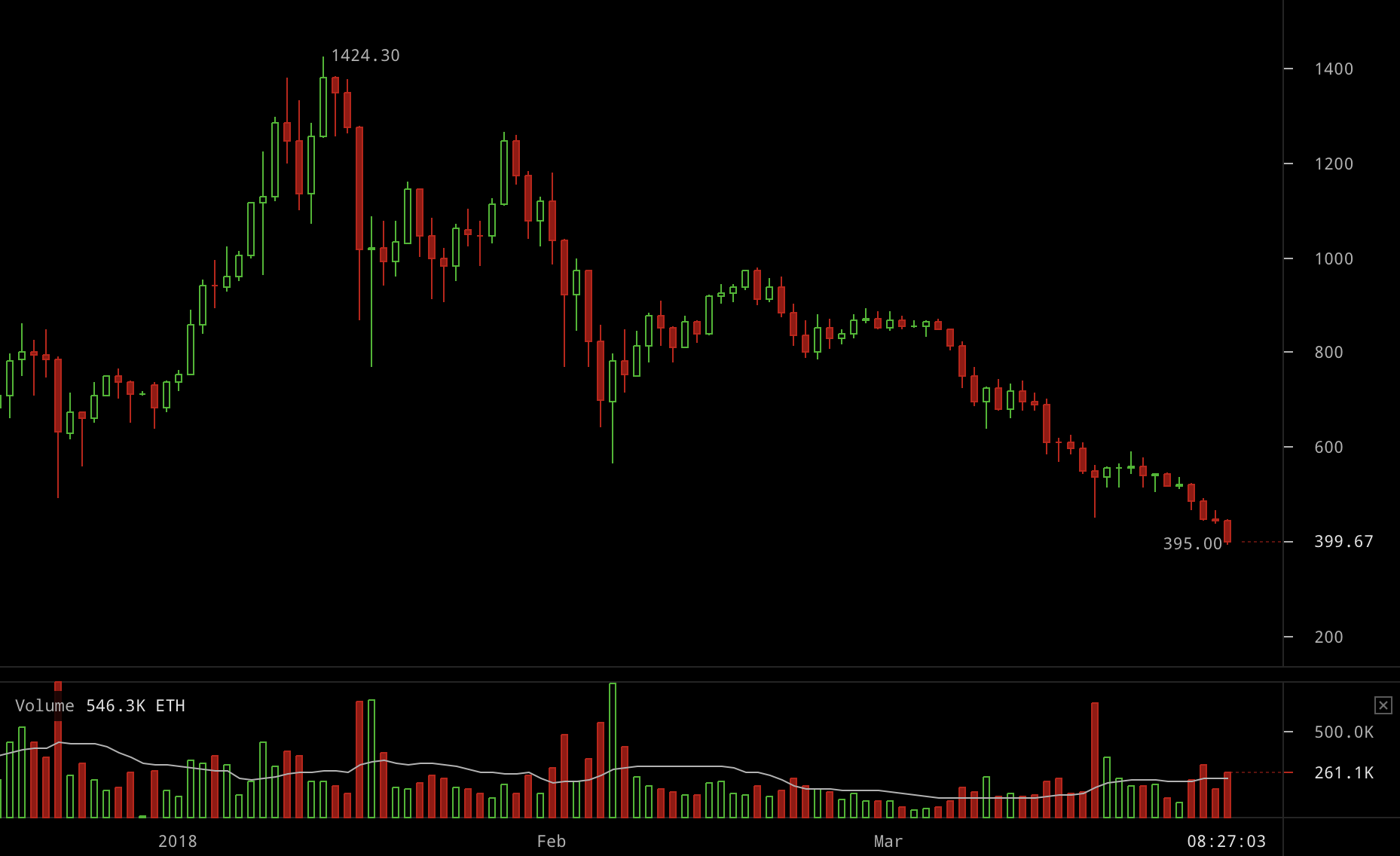 The combined crypto market cap is down to a new recent low of around $275 billion, the lowest level since around November 2017, some five months ago.
Almost all cryptos are in red at the time of writing, down some 10%, or 15% for Bitcoin Cash, with the top ones seemingly suffering the most today.

Bitcoin is down too some $600 just today, from around $8,000 to around $7,400 at the time of writing.
Its transaction volumes are up, however, to 187,00 within a 24 hour time frame, increasing from the level of around 150,000 in recent days.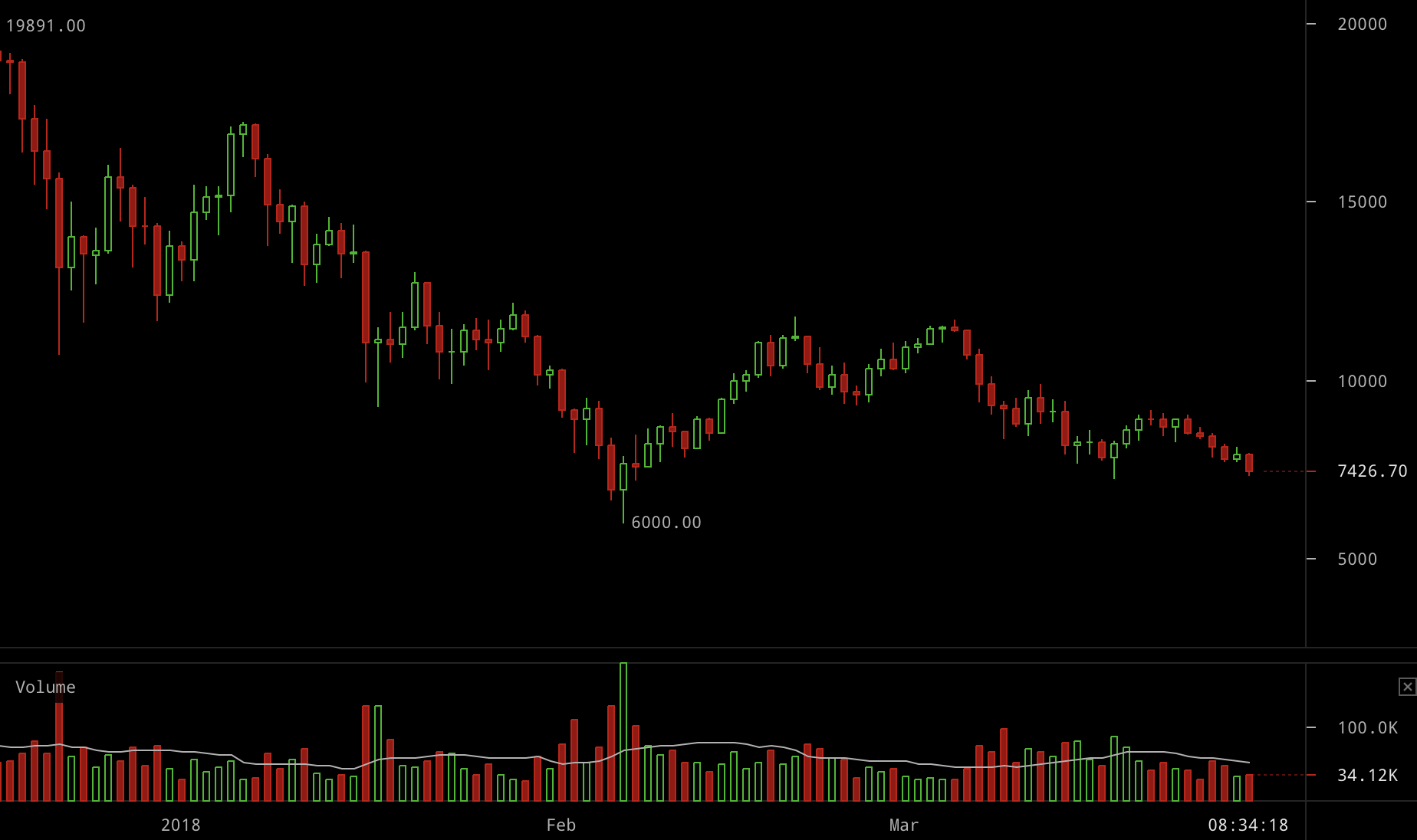 We're not aware of any specific news driving this recent action, with it all mainly seemingly sentiment driven.
For ethereum, in particular, it may be quite significant for the currency has now fallen below the June 2017 all-time high of $420.
Suggesting the market seemingly thinks there has been no gain in nearly a year, so maintaining its value somewhat static if we ignore price developments in between.
The resolve of holders therefore is seemingly quite significantly being tested, with bears keen to break bull's spirits in what looks like despair.
What happens from here is anyone's guess. This could easily halve just as it could double. But the winter of 2017 has been the most brutal for eth.
That's even more so than the winter of 2016 caused by the DAO disaster and some DDoS exploits which sent eth's price from $20 to $5.
Raising the question as to why this winter is so ruthless, with the answer being anyone's guess as bears continue their party parade.