Ethereum has reached a new low of $364, dropping below $400 yesterday and remaining in the 300s at currently $390.
The currency spent some time at around $370 and only very briefly fell below it, with a small rise following on rising volumes of around $2.2 billion.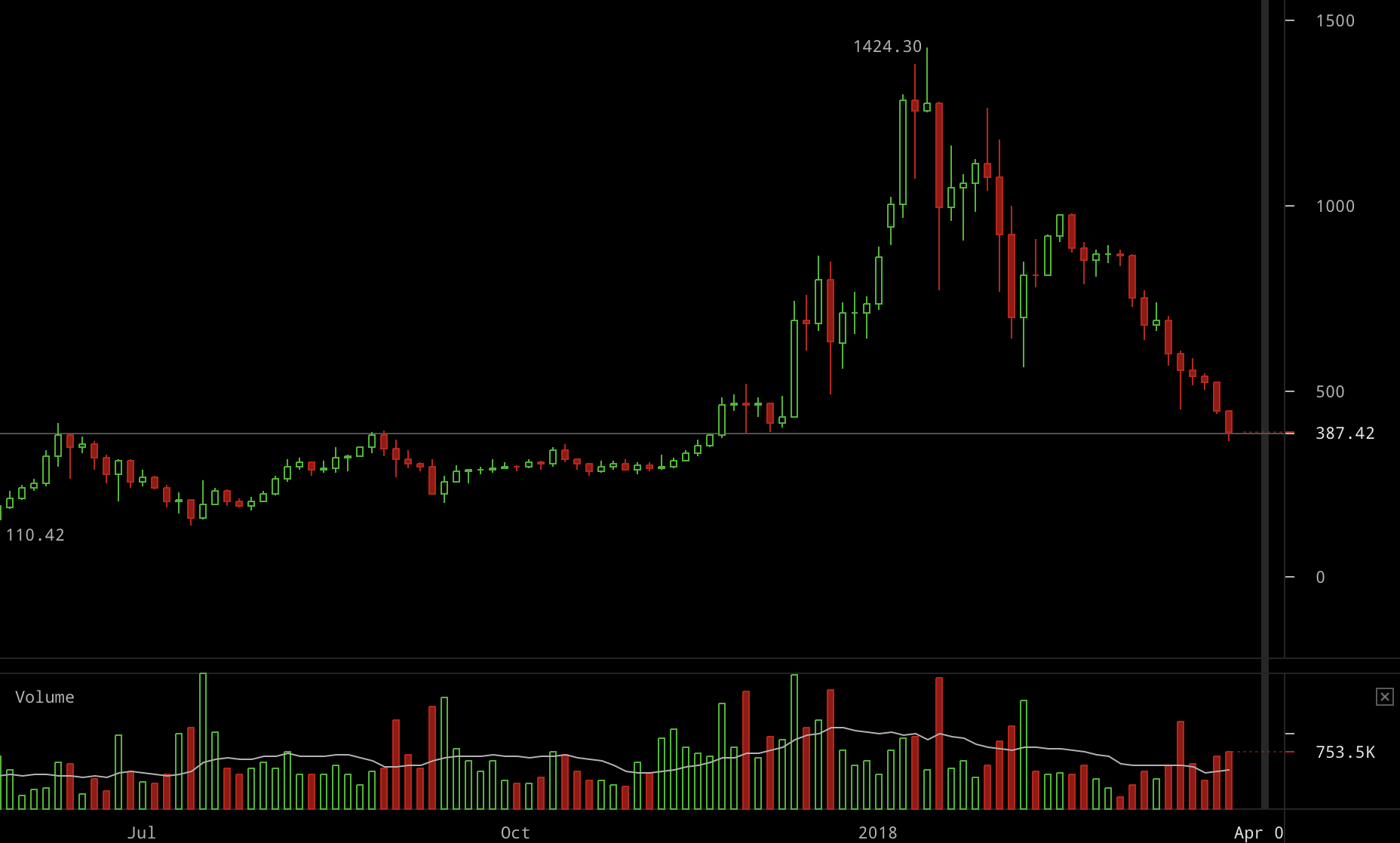 As can be seen above, $370 is a clearly big support line with ethereum taking a significant amount of time and effort to break above it.
Does that thus mean there's a bottom in sight? Not according to easy peasy, the meme legend of cuecumber fame. As in, I'm not worried, I'm cool as a cuecumber.
He has been predicting 324 precisely for a very long time, and of course everyone dismissed him, then downvoted him with glee, and now he has the final say:

The recent low of $364 is very close to that meme to be a bottom because of front-running, but we'll need much more green and a far more pronounced change in sentiment to know for sure.
Because this could, of course, go to that 324 or even below it, but there appears to be a general bear consensus now as shown by the upvotes of the meme legend, with everyone sort of sure we're going more down so, we'll see.

It looks the part, but that could be the exact problem with it. So no one can quite predict just where that despair goes or even indeed if it is at despair.
Although it did very much feel like it yesterday, with all cryptos in deep losses to the point the global market cap is now down to $260 billion.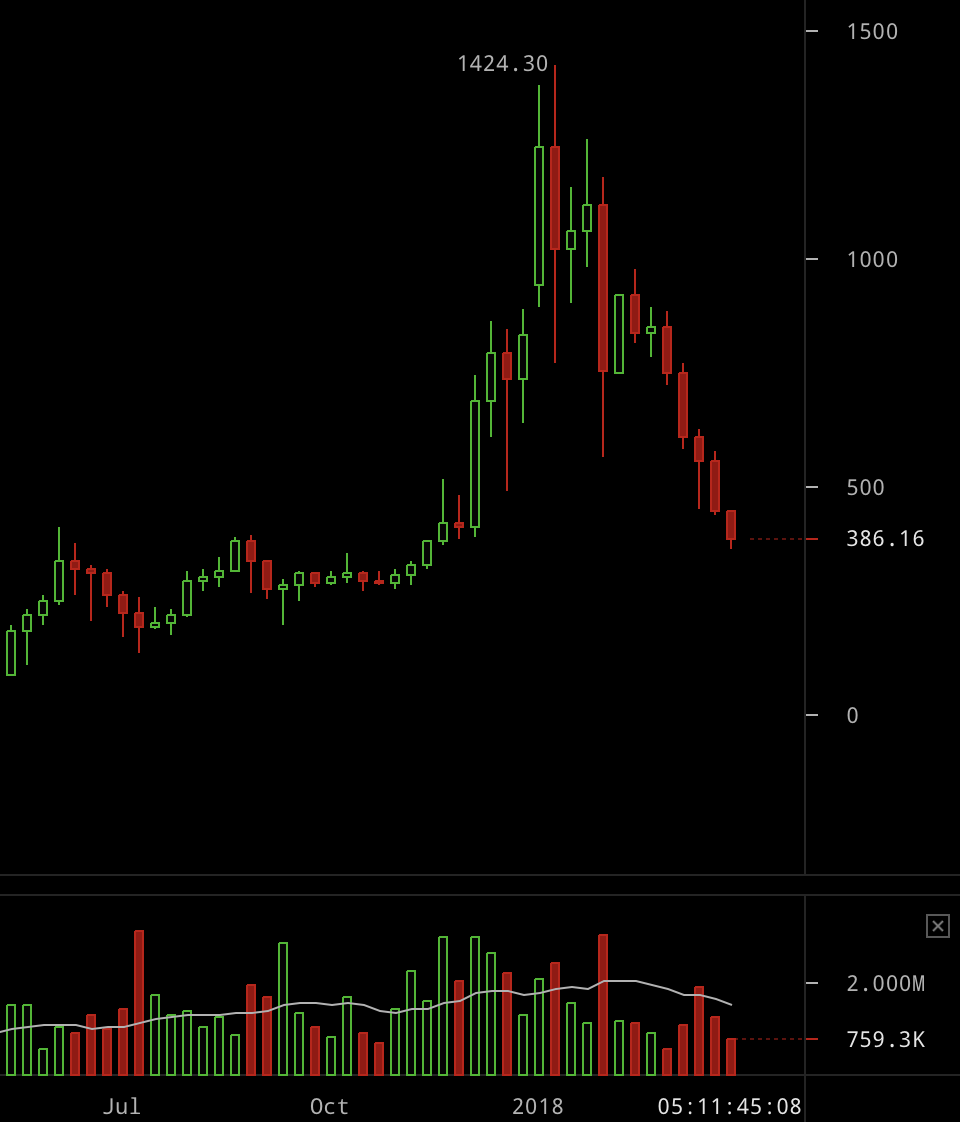 But all of this is moving way too fast. If we look at ethereum's chart on a weekly time-frame, the currency rose very quickly from around $400 to $1,400 in just about five weeks, or around one month.
Then it drops and drops for 12 weeks, or about 4 months, so the entire action time-frame is just five months.
What exactly happened there is perhaps for another article to speculate, but if we look at just the facts, we've had five months of intense price action.
Perhaps therefore it is time for a quieter period where price moves are a lot less pronounced, with the currency perhaps hanging out here, maybe to the 300-500 range, for some time.
But, of course, the market won't necessarily listen to a word we have to say, so we'll just have to wait and see how all this develops.