One of the oldest bitcoin twitter handle was suddenly suspended yesterday for unknown reasons, but came back to life again on Sunday under the strangest of circumstances.
Firstly, an individual that appears to be from Turkey somehow got hold of the @bitcoin twitter handle with all of the nearly one million followers gone: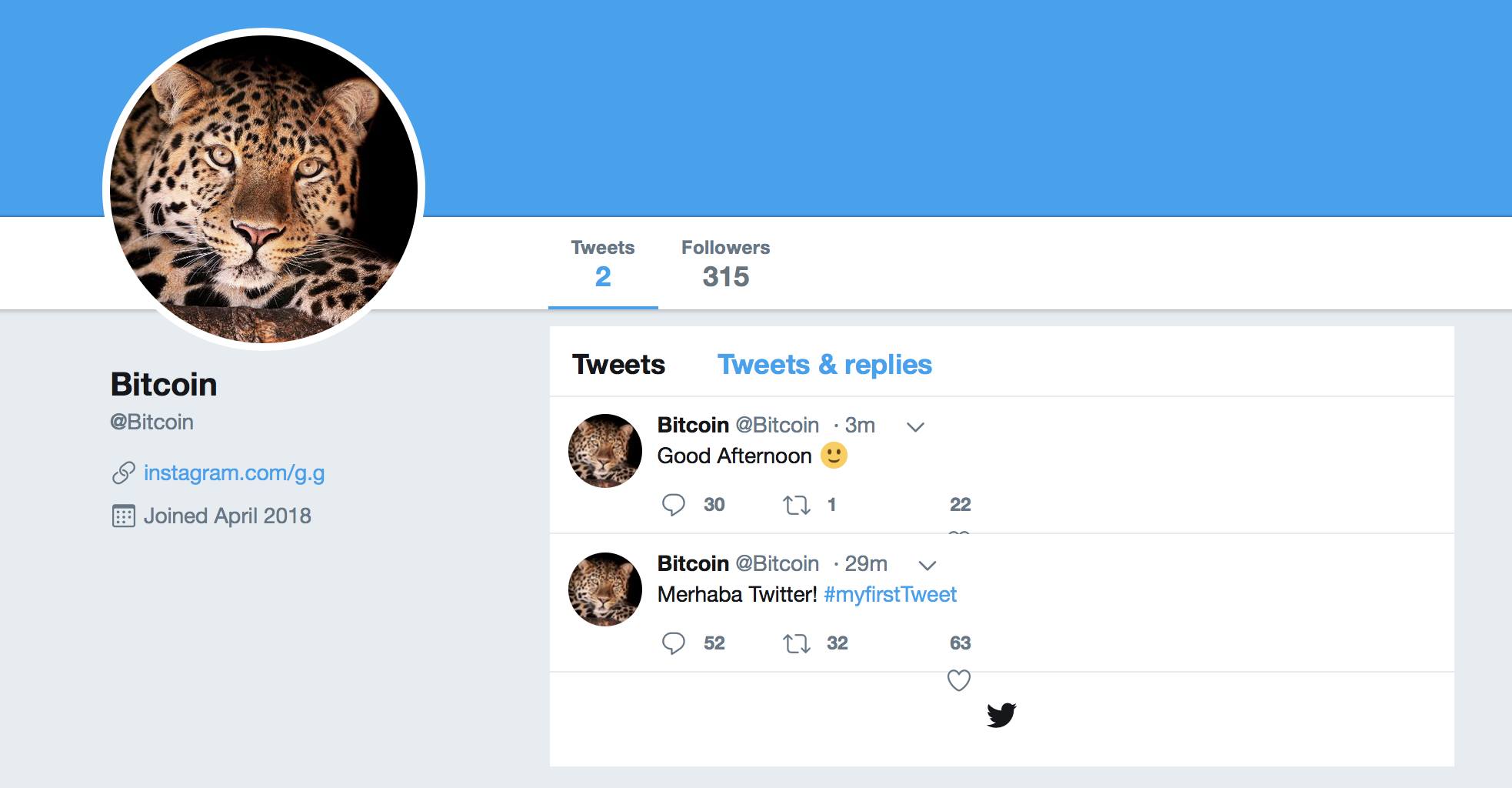 The account was then suspended again with a new owner claiming to have created the @bitcoin account in 2013, while the original said it joined twitter in 2011.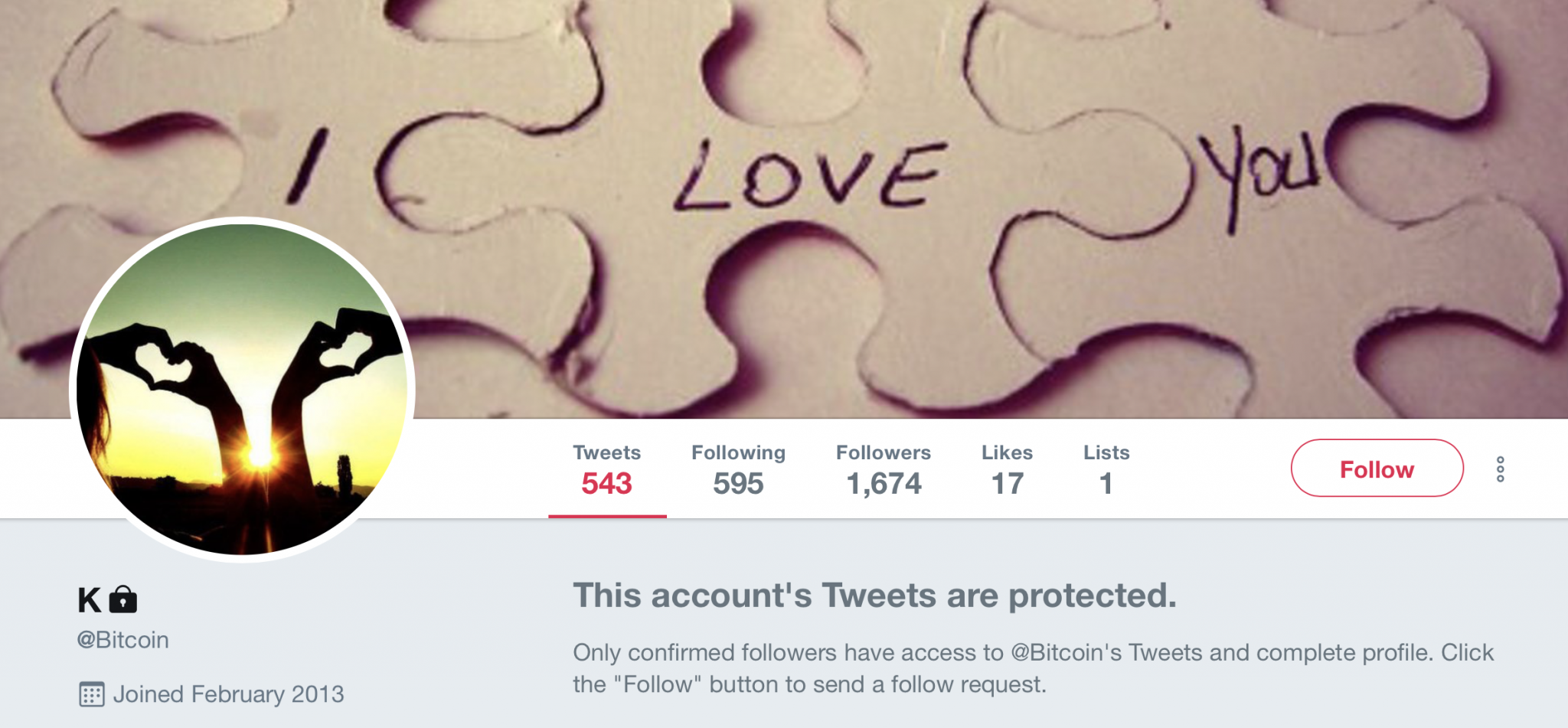 Again the nearly one million followers have gone, with some suggesting the above is https://twitter.com/Bitcoinsbsh7 renamed to @bitcoin because apparently it has "same profile picture, same follower count, following count, join date etc."
We could not find any trace on Bitcoinsbsh7, neither on google nor on archives, therefore can not confirm the above.
If it is so, then it is not at all clear what exactly is happening here with many questions raised by the most peculiar of events.
First of all, how did the Turkish individual get the username in the first place? Our guess is he was perhaps randomly setting up his first twitter account and thought bitcoin might be a cool name. Yet, twitter says:
"The username may be claimed by a suspended or deactivated account. Suspended and deactivated usernames are not immediately available for use, so you'll need to select a different username."
Which means there was some involvement by twitter employees. Something made very clear by this second account then appearing to be just a renaming of sorts.
That, of course, can't happen by itself unless there has been some glitch. Twitter therefore has been accused by some of stealing the @bitcoin handle.
Arguably, since it is their own platform they can't quite "steal" it in the legal sense, but if they did take the handle it is yet another reminder of how vulnerable we have become to centralized platforms where their admins or owners can simply dismiss a million followers, change your account to something else, or as in reddit, can even change your comments/statements.
So bringing attention to  Jack Dorsey, Twitter's co-founder, who alongside others invested $2.5 million in Lightning Labs.
The suggestion here, or rather, the speculation is that Dorsey has taken a political stance and has exercised his power over the platform to take action motivated by perhaps his own political bias.
An alarming proposition, regardless of crypto-political spectrum, for social media is now being politicized, with what one thinks of as commons instead becoming a privately owned corporate space where admins can take arbitrary decisions, including changing your comments/statements.