After nearly two years of development, one of ethereum's first ICO project, which raised some 820,000 eth in 2016, has finally launched live on ethereum.
"The road to mainnet was a complex and challenging one, more than the Golem team would have expected. After 14 major (and some more minor ones…) software iterations of the Golem Alpha version that supported several OS including MacOS, Windows, and Linux; combined with more than two years of research and development, the Golem team decided to launch the Beta version, called Brass onto the Ethereum Mainnet," Trustnodes is told.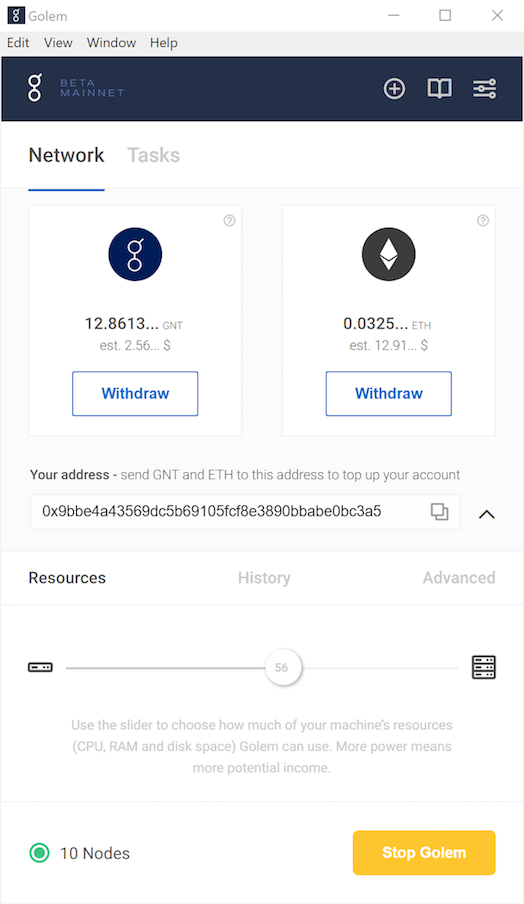 This is a beta version and has just launched, so unexpected hick-ups should be expected at this stage, with the Golem team stating:
"In order to progress, we need to get out of this comfort zone, and make sure the elements that we have worked hard, and continue to build, are responsive and working well on a decentralized setting."
The experiment thus has now begun, allowing you to in effect rent out your laptop processing power to anyone who might want it.
"Golem Brass Beta will be focused on the first use-case, CGI rendering for the open source rendering software Blender.
More use cases such as other rendering engines as well as integrations from outside of rendering (like machine learning and other use cases needing vast amounts of computing power) are expected to be launched later in 2018," they say.
The idea is to in effect create a super-computer of sorts by combining the computing power of individuals that want to sell it with the aim of then using this combined computing power to process certain functions.
The first such function is rendering Computer Graphic Interfaces (CGIs). They usually heavily demand computer resources with Golem stating the decentralized supercomputer can provide them more cheaply than alternatives. Then, Golem's capabilities will gradually expand.
"Brass Beta is a great leap indeed, but it's not the final destination. Our short term plan should now be fixed on finishing Concent and launching it onto the mainnet as well, and we have an ambitious long term plan comprised of new use cases, support for proprietary software, GPU computing support and to continue building Golem as a platform for developers." – Julian Zawistowski, CEO and Founder of Golem said.
This is the fourth ICO-ed project to now be up and running following the launch of Brave Browser, the MakerDAO, Digix and now Golem.
All are finally usable and in the case of Golem might even earn you a bit of money if you have a nice computer, but the experiment here has just begun for it now remains very much to be seen how it will perform under the mercy of the free market.