Bitcoin Cash is up some $300 in the past two days, up $200 just yesterday to reach a new recent high of around $1,070 at the time of writing. So nearly doubling its price from the recent bottom of $600.
Its trading volumes are up too, but still remain slightly below $1 billion. While its transaction volumes have nearly doubled, but that's only from around 10,000 a day to 20,000, compared to eth's 800,000 and bitcoin's 210,000.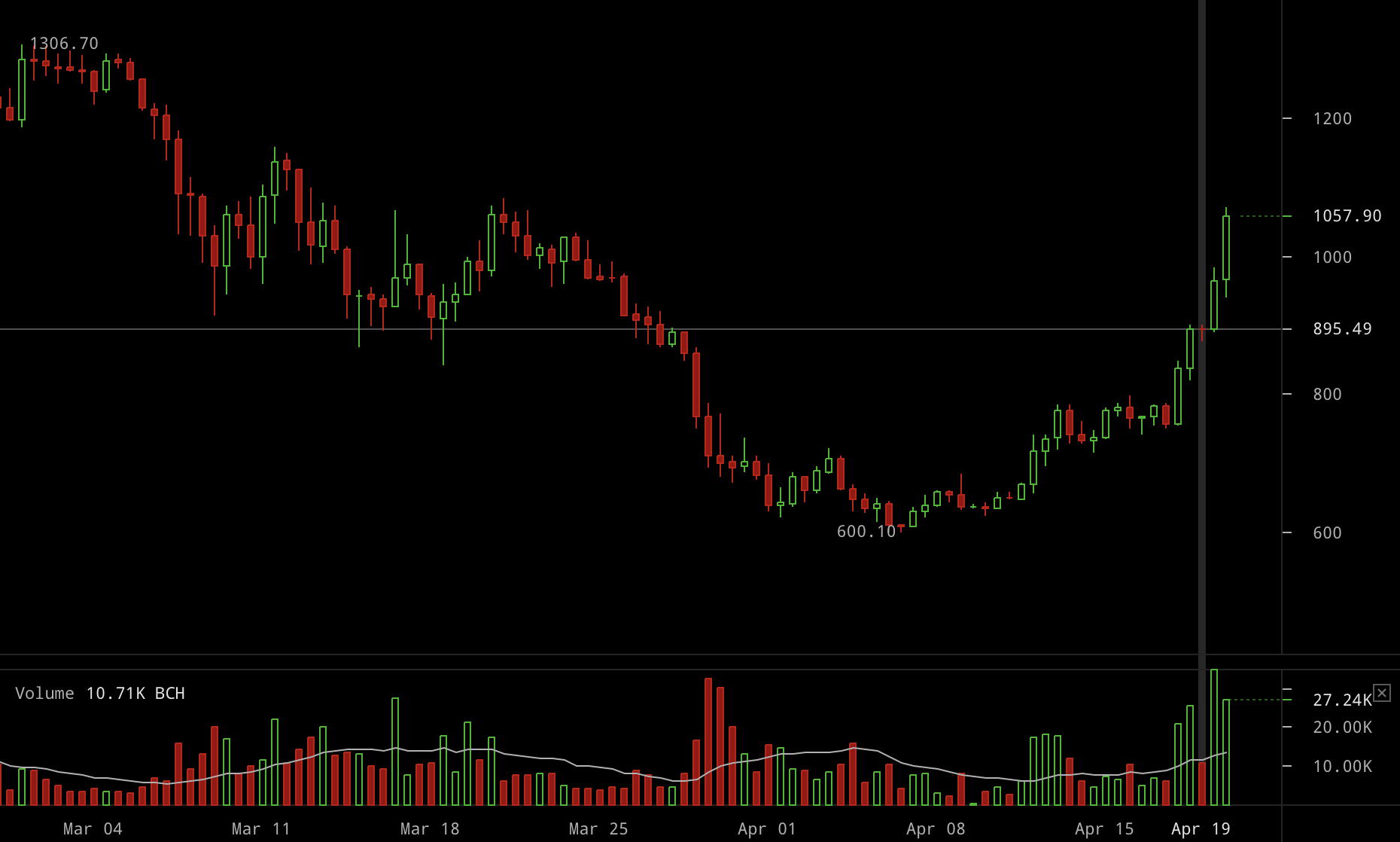 You can see a nice cup and handle there, with the most recent two green candles sort of confirming it, but whether it will do what the textbook says remains to be seen.
The currency has risen a bit faster than the other big ones. Bitcoin is no where near doubling from its recent bottom of $6,000 for example, while ethereum isn't actually too far off from doubling from its bottom of $350, with eth's price currently standing at $600.
They may have risen a bit faster because they did fall a bit quicker too. BCH especially fell from around $4,000 to $600, making it an 85% drop.
Eth faired quite a bit better, from $1,400 to $350, making it a nice 75% drop. While bitcoin fell from $20,000 to $6,000, or 70%.
Bitcoin therefore is rising quite a bit slower. Kind of sidewaying yesterday to then "only" rise by around $300 today to $8,500 at the time of writing.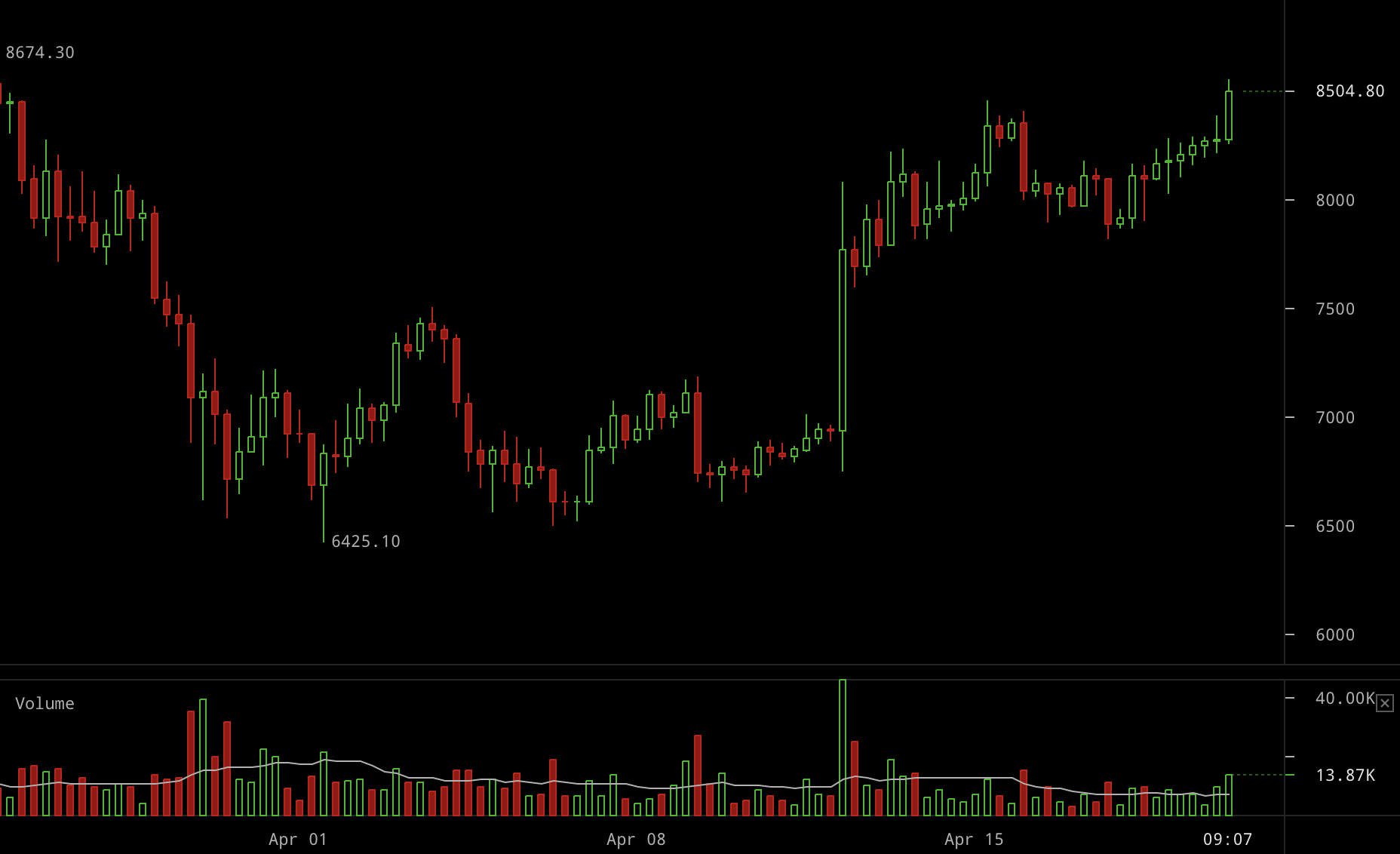 That may suggest bitcoin has given way to the show, but who exactly will take the stage is not clear yet.
There have been a few "auditions," with a number of coins having bull runs, and of course pretty much all of them are up today.
But who will gain more, is now once again a question we can ask. Ethereum has been doing fairly well, and it is big enough to take the lead. Moreover, it hasn't had its own bull run for some time.
Bitcoin Cash could be a contender. Ripple, of course, jumps everytime anyone jumps, but they barely hold the stage for more than two days. While eth tends to keep it for some months.
So we'll see, but it does feel like sentiment has changed now, so maybe, maybe, it's time to turn the music back on. No drinking for now though. Because this might be just the "welcoming the guests bit," having a nice chat, with some funk low volume music to start getting everyone in the mood. Or we're completely mistaken. We'll see.