Ethereum Capital, founded by Canada's biggest pension fund, OMERS, has begun trading on Canada's New Stock Exchange, Aequitas Neo.
Making them the only stock traded company that's solely focused on ethereum with a press release stating:
"Ether Capital will invest in Ethereum's native utility token "Ether" as a strategic asset, and selectively invest in or acquire Ethereum-based businesses."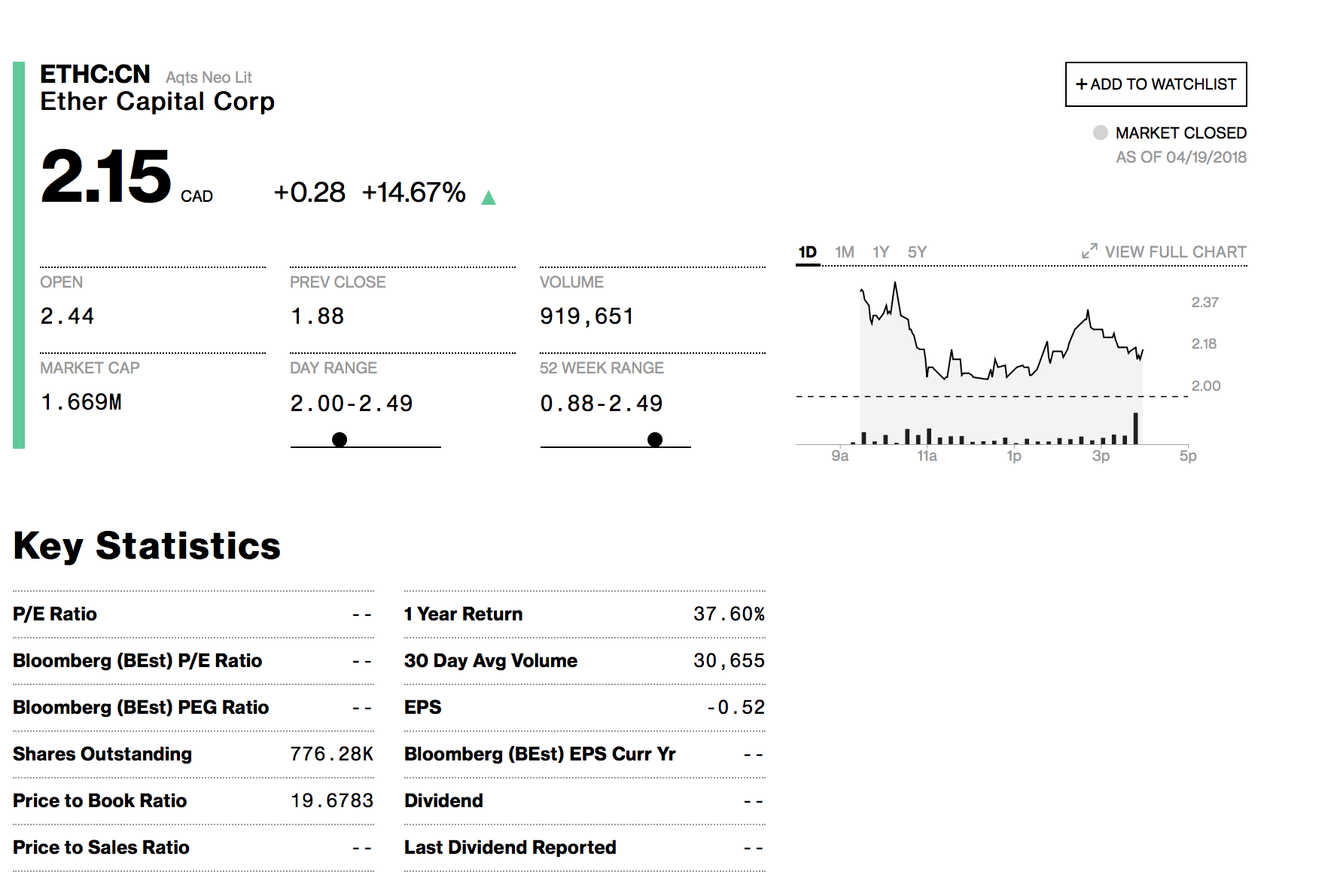 Following a reverse acquisition of Movit, their shareholders have approved the name change and have appointed Michael Conn, Som Seif, Benjamin Roberts, John Ruffolo, Boris Wertz, Liam Horne, Joey Krug, Camillo di Prata and Colleen McMorrow, to serve as the company's directors.
They have raised around $34 million, with some 90% of it going towards buying eth directly, while the rest will be used to invest in ethereum start-ups/projects.
"Immediately following the commencement of trading, Ether Capital will begin implementing its business plan which will initially involve investing the majority of its available funds into Ether, the crypto asset native to the Ethereum ecosystem," they say.
The company's main role is to bridge the financial industry with ethereum's ecosystem, so stating on their website they aim to:
"Provide the financial industry with exposure to a first-of-its-kind holding of Ether, the underlying cryptocurrency of the Ethereum blockchain."
That means one can now invest in ethereum indirectly through the stock without having to deal with private keys, security, and so on.
Something which could be useful for institutional investors, like pension funds, who are unable to hold eth directly for legal reasons, due to compliance requirements or because of tax concerns.
Because now they can do so through their stock portfolio, beginning this stage two of the crypto phase when institutional investors follow the early adopters as cryptos, and ethereum in particular, start heading mainstream.