Uproar is brewing at Peking University concerning the suicide of a university student in 1998 after her former classmates claimed this month she was allegedly raped by Shen Yang, a university professor who is no longer at the university and denies the allegations.
That led to a movement of sorts requesting the disclosure of the incident's handling documents with Deng Yuzhen, a current student, publishing an article expressing concern regarding the "Shenyang Incident."
According to reports, in that article she said on the morning of April 9th she was to apply for publication of related matters at the University Information Disclosure Office.
Numerous students signed the petition. What happened after is recounted by another university student, Yue Xin, now in an uncensorable form, stored forever on the ethereum blockchain: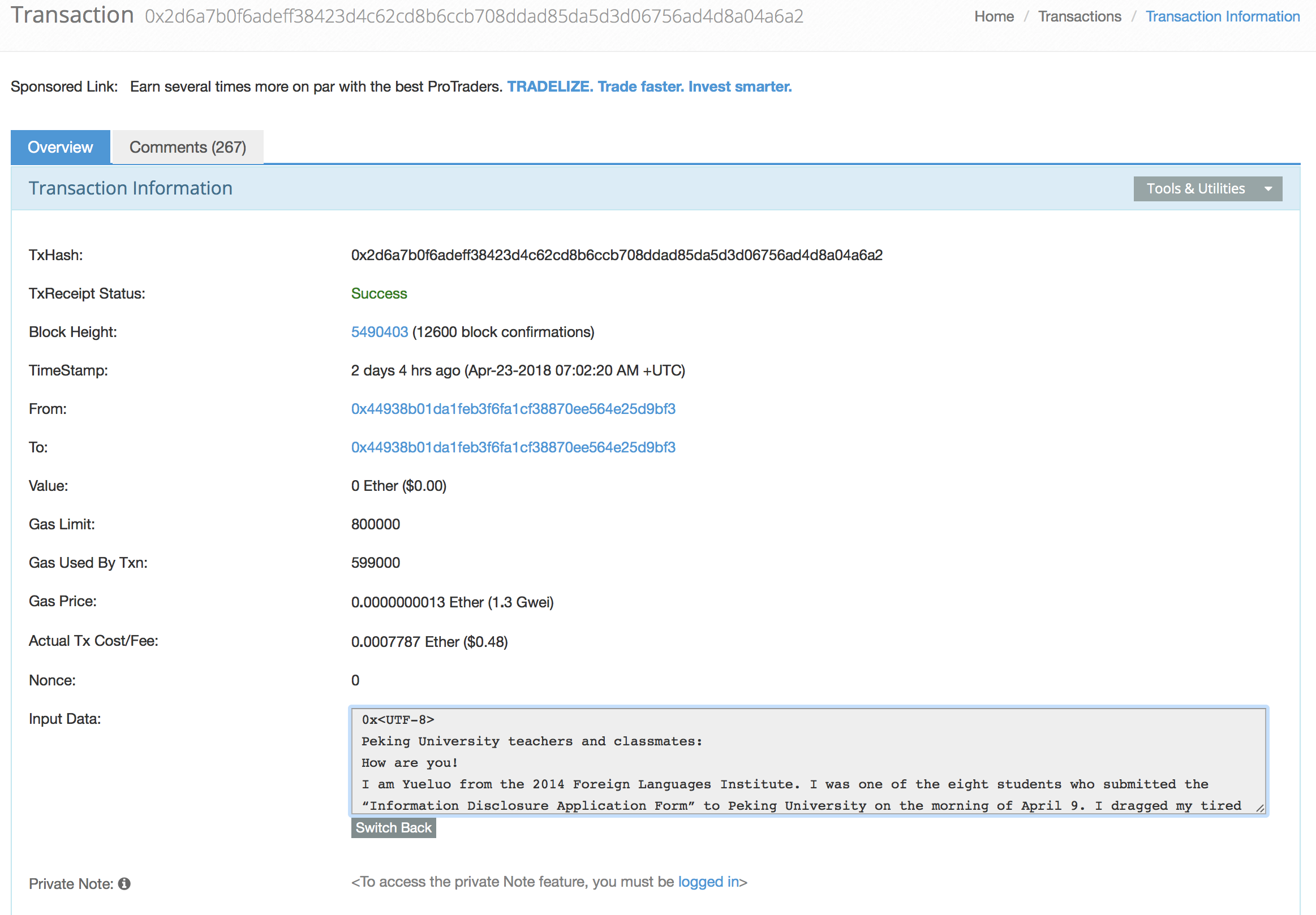 The document (accessible by clicking Convert To UT8) alleges harassment, intimidation, and demands by the university to delete all documents related to the petition.
That's after she was told on April 20th by the Secretary of the Party Committee of the School of Foreign Languages that:
"The content of the public review in Shenyang was not found due to work errors in the Chinese Department."
The students are presumably suspecting a coverup, but to get the word out has been difficulty. China's great censorship machine has come down on the testimony letter, forcing a quick education and familiarization of the Chinese millennial generation with 21st century technology.
They have now stored the document on ethereum's uncensorable blockchain, as well as on IPFS, where many more documents are stored and accessible in a decentralized manner.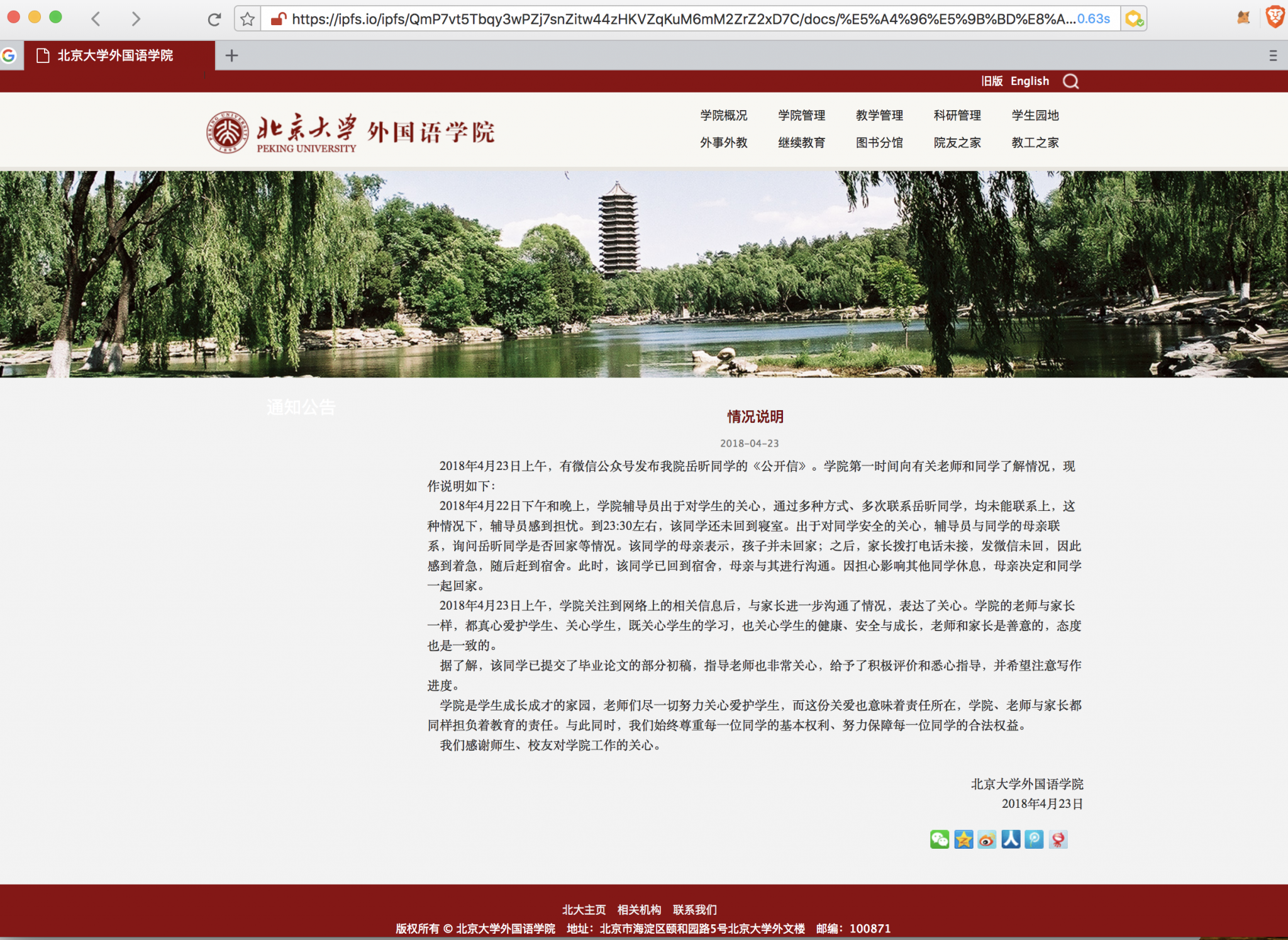 That's one of the documents on IPFS showing an official reply by the university on their own website. That reply says they contacted Yue Xin only because of concerns for her well-being as she did not attend class.
There are reports the etherscan address has already been included in the great censorship machine, with Chinese visitors shown a 404. That's apparently the error message they show when censoring information, but there is no 404 on the blockchain says one Chinese commenter.
Which is technically true, but blockexplorers on centralized websites are a weak point for this sort of activism.
Something which might push developers to design an easy way to explore the blockchain without needing a website, by perhaps implementing it within a light wallet that you can just download on your smartphone.
Then, they would not be able to censor the method of accessing the statement either, but even as it stands, the document itself won't be lost to the great wall.